Meet Anny Divya, the youngest female pilot to command a Boeing 777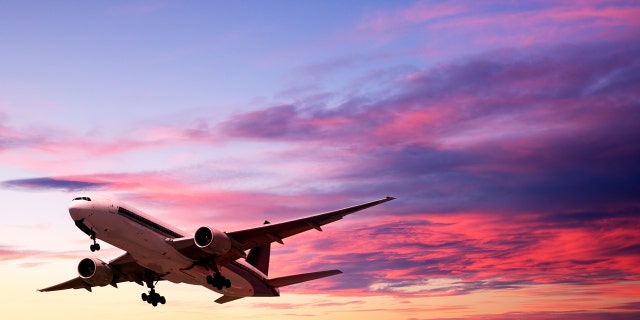 Succeeding in any major career promotion takes serious determination, especially when you're shattering gender stereotypes. And Anny Divya gracefully rises to that challenge, 36,000 feet above the ground: The 30-year-old Air India pilot is the youngest woman ever to serve as commander of a Boeing 777.
Ascending to this elite rank and getting to fly the world's largest twin jet, which can seat up to 396 passengers, has been a lifelong dream. Since Divya was a little girl growing up in Vijayawada, a small city on the banks of the Krishna River in southeastern India, she yearned to soar through the clouds, she told The Daily Mail.
ASHLEY JUDD FED UP WITH 'EVERYDAY SEXISM' AT AIRPORT SECURITY, SAYS WORKER TOUCHED HER AT CHECKPOINT
"We belonged to a very humble background back then — we couldn't afford to travel in planes," she said. In fact, the first time she stepped onto a plane was to fly it.
Despite having no mentor or experience with aircraft technology, Divya earned a scholarship to flight school at age 17. Almost 1,000 miles away from her family at the Indira Gandhi Rashtriya Uran Akademi, and forced to learn English quickly, Divya was steadfast in pursuit of her goal.
"Flying is one profession where you better be good at what you do," she said, "because people's lives depend on you."
Pushing herself through the academy, she finished her training at age 19. Divya was then offered a position with Air India, where she has worked, and climbed the ranks, ever since.
CLARIFICATION: TRUMP-FLIGHT RESTRICTIONS STORY
Now based in Mumbai, the pilot is proud to be a woman succeeding in a profession historically dominated by men.
"When I go on flights, people keep asking 'Are you a commander?'" she told CNN. "They're like, 'But she's such a young girl to be flying such a big plane!"
FOLLOW US ON FACEBOOK FOR MORE FOX LIFESTYLE NEWS
Logging between 70 and 80 hours per month in the high skies, with regular trips to the U.S., Divya says one of the best parts of her job is the pride of wearing the uniform.