Medical workers criticized over handling of unresponsive American Airlines passenger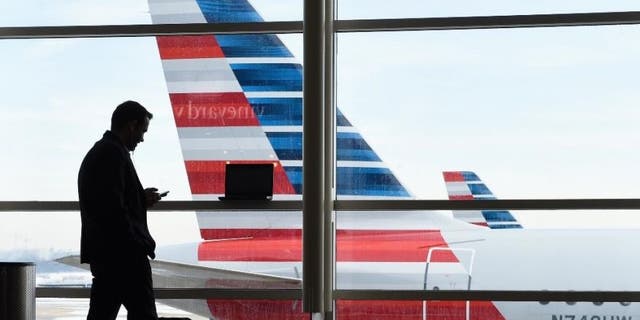 Emergency personnel in Minnesota were under fire Tuesday for their handling of a woman who was unresponsive in a bathroom on board an American Airlines flight from Dallas to the Minneapolis-St. Paul airport.
Emergency responders removed the woman, identified by relatives as Theresa Hines, from the back of the airliner Monday in an effort to render medical aid. Workers used a portable stretcher – a tarp with handles – to bring her down the aisle in front of 146 passengers, airport spokesman Pat Hogan said.
Hines was partially clothed as the workers moved her off the plane. Hogan and American Airlines officials said all the woman had on at the time was a shirt and underwear. One passenger said it was "out of line" for medical personnel not have covered the woman while they moved her off of the plane.
"The EMT was out of line," passenger Art Endress told the Minneapolis Star-Tribune. He said he was seated close to the bathroom where the workers "dragged her down the aisle."
"The flight attendants could have thrown a blanket on her," he said.
Dave Sampsell, another passenger on the flight, told the newspaper that Hines was "not half-naked." Sampsell added that he did not see anything wrong with what emergency workers did.
Hogan told the Associated Press that emergency workers did nothing wrong.
"From our standpoint everything was handled according to the textbook," he said.
After nearly an hour of attempts to revive her in the boarding bridge connecting the plane to the terminal, the woman was pronounced dead, Hogan said. Passengers were kept on board during that time, he added. A tarp was put up on the jet way to shield the woman as passengers left the plane.
The Associated Press contributed to this report.