Man survives harrowing fall off the Great Wall of China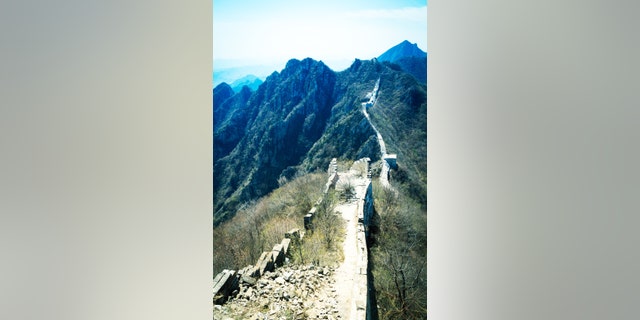 A tourist captured the heart stopping moment a man plummeted to the ground after falling off a section of the Great Wall of China near Beijing.
The man, who has been identified as a Chinese national by CCTV, was visiting the Jiankou section of the Great Wall on April 23 when he lost his balance on an under developed section and fell over the edge.
The dramatic fall was captured by another tourist several yards away and others can be heard screaming in the background as they watch the man fall to ground. Parts of the Jiankou wall reach as high as 30 feet but it has not been confirmed how far the man fell.
Footage shows the victim lying motionless on the ground until emergency crews arrive and evactuate him on a stretcher.
"The injured tourist was climbing down the Great Wall by a high stepladder. However, his backpack got caught in the stepladder, he lost balance and fell," said Yang Zan, a local firefighter.
The man was rushed to the hospital but suffered only minor injuries on his legs and waist. He has since been discharged.

Jiankou, which translates to "Arrow Nock," is a popular section of the Great Wall known for its steep, pointed mountains and photogenic scenery.