Man sues Planet Hollywood for assault after startling him with life-sized mannequin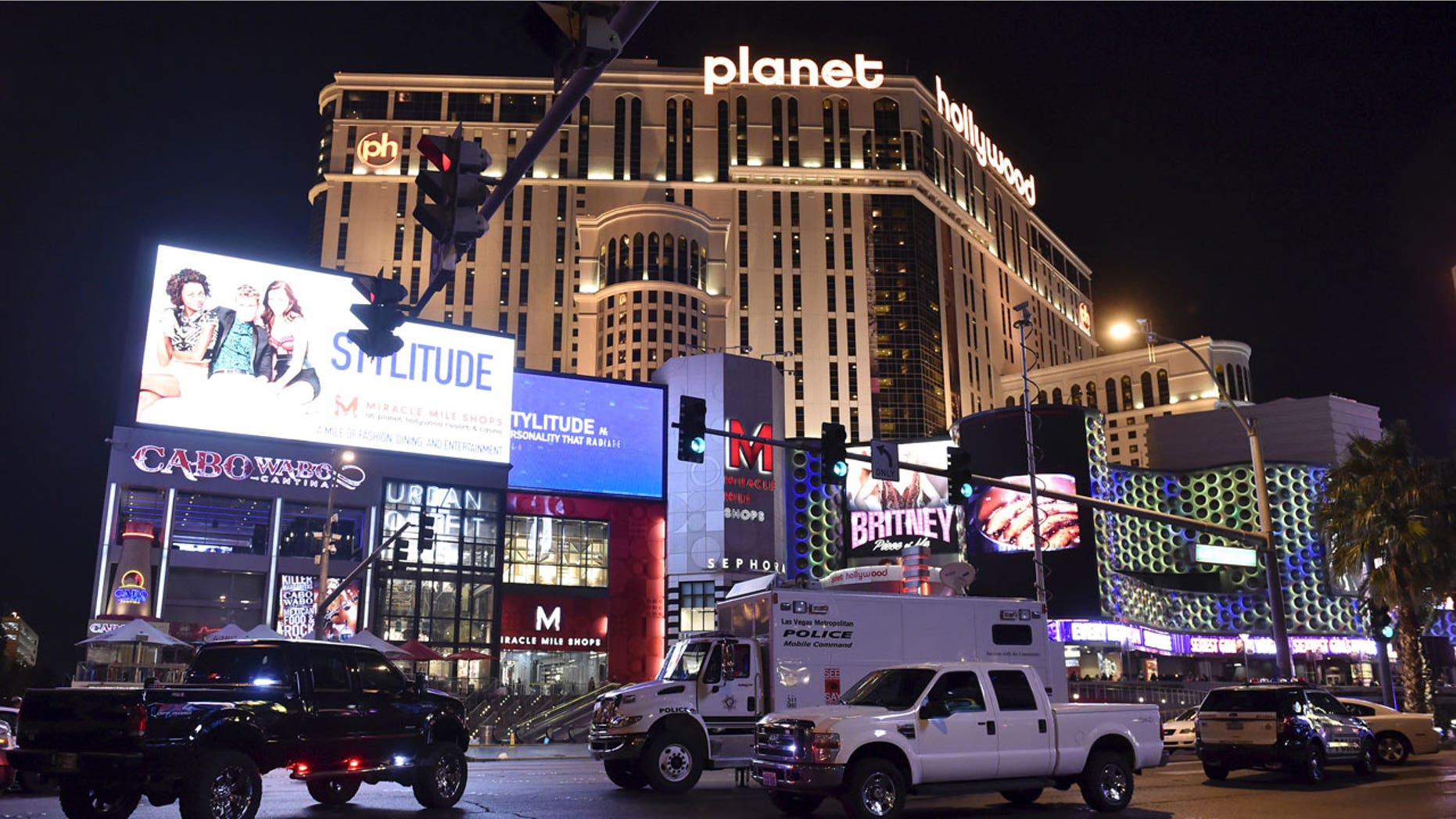 There are hundreds of reasons to run screaming from a Las Vegas hotel room, but this latest one might be the first of its kind, even for Sin City.
Kent Jacobs Boutwell, a resident of Southern California, has filed a lawsuit against the Planet Hollywood Las Vegas Resort & Casino after he was injured while fleeing a life-sized mannequin that was included among his room's décor.
In the lawsuit, filed May 15 in Clark County District Court, Boutwell claims that he was shocked and surprised by a human figure when he entered his darkened hotel room in the heart of the Strip in May 2015. Believing that there was a person waiting to harm him, Boutwell says he frantically tried to escape, and that he suffered serious injuries while doing so.
EAGLES FILE A LAWSUIT AGAINST AN ACTUAL HOTEL CALIFORNIA IN MEXICO
The human figure, however, was just a mannequin wearing a "Miller Lite" racing suit. It was also locked within a glass cabinet.
Regardless of whether or not the humanoid figure was a genuine threat, Boutwell says the injuries he sustained are very real. Among them, Boutwell claims to have suffered injuries to his body, limbs, organs, mind and nervous system, resulting in conditions that may be permanent and disabling.
The lawsuit also alleges that Planet Hollywood "knew, or should have known" that such a dangerous condition "existed on or about the premises," and therefore "had a duty to warn patrons of the existence of such a condition," according to documents obtained by Courthouse News.
Boutwell also says the incident has left him limited in what he can do for work and fun, including a loss of life enjoyment.
"I've got some experience handling hotel casino cases," Boutwell's lawyer, Richard Johnson, told the Associated Press. "This was certainly a new set of facts."
FOLLOW US ON FACEBOOK FOR MORE FOX LIFESTYLE NEWS
The Caesars Entertainment Group, which owns and operates the Planet Hollywood Las Vegas, has since released a statement related to the incident, though they would not comment on the lawsuit itself.
"While we do not comment on pending litigation, historically many of the Planet Hollywood rooms were decorated with memorabilia which has been removed during a $125 million full modernization and renovation of all 2,496 rooms," said Ceasars in a statement obtained by 3 News Las Vegas.

Boutwell is seeking damages in excess of $10,000 to cover medical expenses, attorney fees and future lost wages, as well as general damages for pain, suffering and mental anguish.
The Associated Press contributed to this report.