Man pleads guilty to assaulting 16-year-old girl during Alaska Airlines flight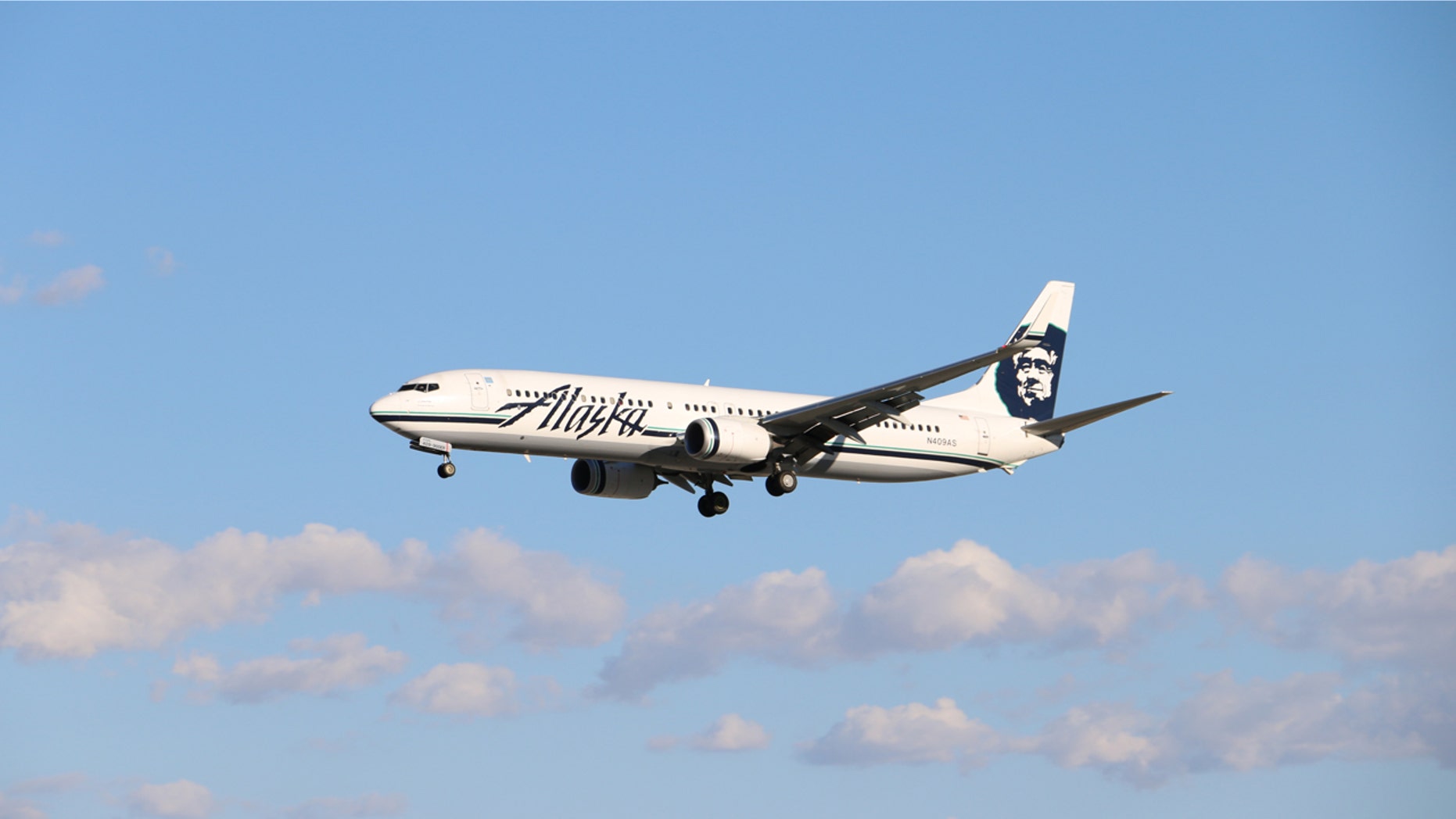 A California man accused of groping and kissing a sleeping 16-year-old girl on an Alaska Airlines flight pleaded guilty to the incident more than a year after the fact.
On Oct. 16., the U.S. District Court of Seattle charged Jesse Salas with one misdemeanor count of simple assault on an aircraft, the Associated Press reported.
Salas, of Redondo Beach, was seated next to the girl on a flight from Portland, Ore. to Anchorage, Ala., according to the plea agreement. The incident occurred on June 22, 2016.
WOMEN'S MARCH ACTIVIST TAMIKA MALLORY SAYS AMERICAN AIRLINES PILOT REMOVED HER FROM FLIGHT: IT WAS 'WHITE MALE AGGRESSION'
After she closed her eyes, the then 23-year-old grabbed her thigh. Pushing his hand away, he then kissed her on the mouth with his tongue. The girl later told law enforcement officers he tasted like "stale beer."
Pushing him away again, Salas attempted to put his hand into her pants, prompting a fellow passenger to ask her if she knew him. When she said no, he alerted flight staffers.
DELTA AIRLINES PREVENTED WOMAN FROM SINGING NATIONAL ANTHEM ON FLIGHT WITH FALLEN SOLDIER, SHE CLAIMS
Crew immediately separated the two. The pilot was also notified and the plane was diverted to Seattle-Tacoma International Airport, SeaTac spokesperson Perry Cooper told Alaska Dispatch News.
Upon landing, Cooper said that Port of Seattle police arrested Salas for investigation of fourth-degree assault.
FOLLOW US ON FACEBOOK FOR MORE FOX LIFESTYLE NEWS
Sentencing has been set for Jan. 2018, the AP reported.