Man jumps fence at LAX, does pushups on runway, police say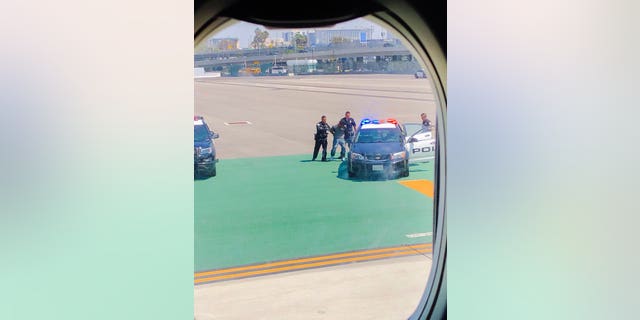 A man was taken into custody at Los Angeles International Airport Monday after he jumped a fence, ran onto a runway and did pushups, according to police.
The man, who has not yet been identified, was spotted by an airport police officer just after 1:30 p.m. local time, a spokesman for the Los Angeles Airport Police confirmed to Fox News.
He was taken into custody within two minutes after being spotted on the runway.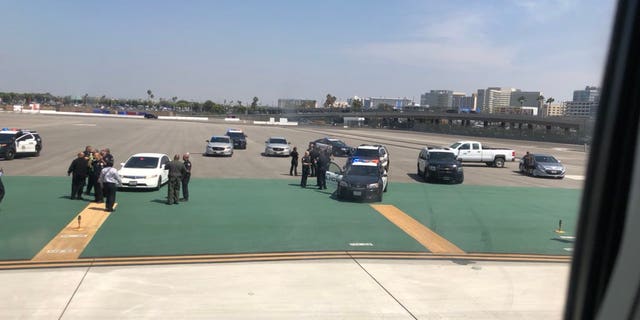 Police said the airfield the man traveled to, as well as nearby aircraft, underwent a security sweep, and the airfield was closed for roughly 20 minutes.
The man is being held by authorities as they investigate the situation.