Man filmed climbing Disney pyramid during Epcot Food & Wine Festival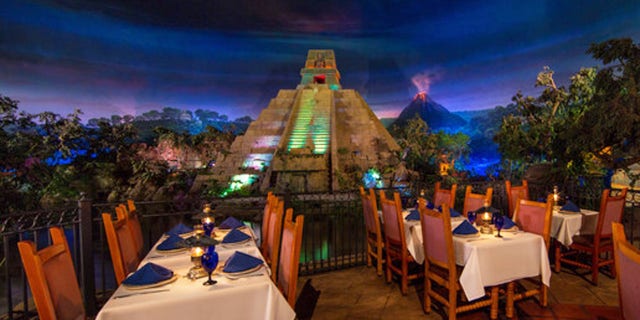 A video recently posted to YouTube shows a man scaling the steps of a Mesoamerican pyramid at the Mexico Pavilion of Disney World's Epcot World Showcase in Orlando.
The video was filmed by Robert Leininger, who runs the Disney parks blog remainseatedplease.com, and was visiting Orlando during the 20th annual Epcot Food & Wine Festival.
"We were finishing up our night at Epcot and it was about five minutes before closing," Leininger, who was visiting the park with his girlfriend, told the Orlando Sentinel.
"I heard one of the guys in the group make a comment about climbing the temple. My girlfriend was in line getting a cheesecake and I got out of line in case he was going to do something."
The man who ended up climbing the pyramid was reportedly in a group of people all wearing matching T-shirts. Climbing the steps is strictly prohibited by the park but Leininger says the man, who appeared to be drunk, successfully reached the top of the pyramid and climbed down a different side to avoid getting caught. Another woman from the man's alleged group of friends tried to follow suit but a security guard thwarted her attempt.
Leininger says he saw the man walking around the park later in the evening. Epcot's Food & Wine Festival runs through Nov. 16.