Man crawls through baggage carousel after waiting over an hour for his luggage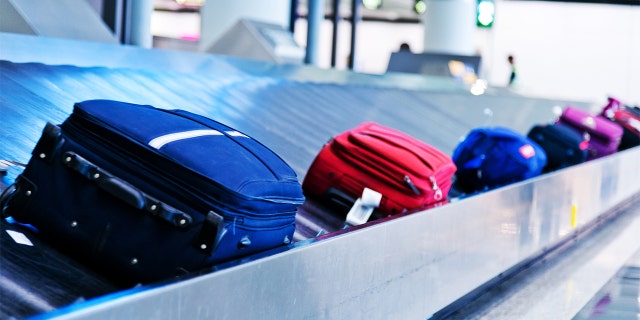 Baggage claim is for many one of the most nerve-wracking parts of the airport experience, so one man recently took matters into his own hands … and feet: He went searching for his luggage inside the carousel himself.
On Dec. 18, British Airways passengers en route from London's Heathrow Airport to Aberdeen, a port city in northeast Scotland, waited over an hour and 15 minutes to reclaim their bags, according to the Evening Express.
An anonymous witness told the outlet the situation became "very heated" after the plane landed at 10:30 p.m. and no direction was given as to when or how the 100-plus travelers could retrieve their belongings.
ALASKA AIRLINES SLASHES TICKET PRICES AFTER AMTRAK DERAILMENT
"Passengers were getting more frustrated as time went on. At 11:25pm, one man tried to crawl through the door in the carousel conveyor to get his bags," the passenger said, adding that airport management soon arrived on the scene with two police officers.
"Eventually, an announcement was made that due to operational issues bags were delayed," he said.
DANCING GIRLS MIMIC SOUTHWEST EMPLOYEE'S MOVES IN ADORABLE VIDEO
Passengers were told that the plane was understaffed to clear all the bags out of the aircraft and that management could not provide "any estimate" of when the bags would be returned.
The impatient passenger had to return to the Aberdeen airport the next day for his bags.
FOLLOW US ON FACEBOOK FOR MORE FOX LIFESTYLE NEWS
British Airways later apologized for the incident, and handling agent Swissport cited "poor weather" as the cause of the impasse, according to the Evening Express.
"We do apologize for the inconvenience and will continue to take every effort to avoid such situations in the future," Swissport said.
This is the second time in recent weeks that a rogue baggage-claim explorer has made headlines. In early November, a man snuck onto the carousel and escaped past security onto the tarmac at Miami International Airport.