Man claims Wizarding World of Harry Potter ride left him with spinal injuries, sues Universal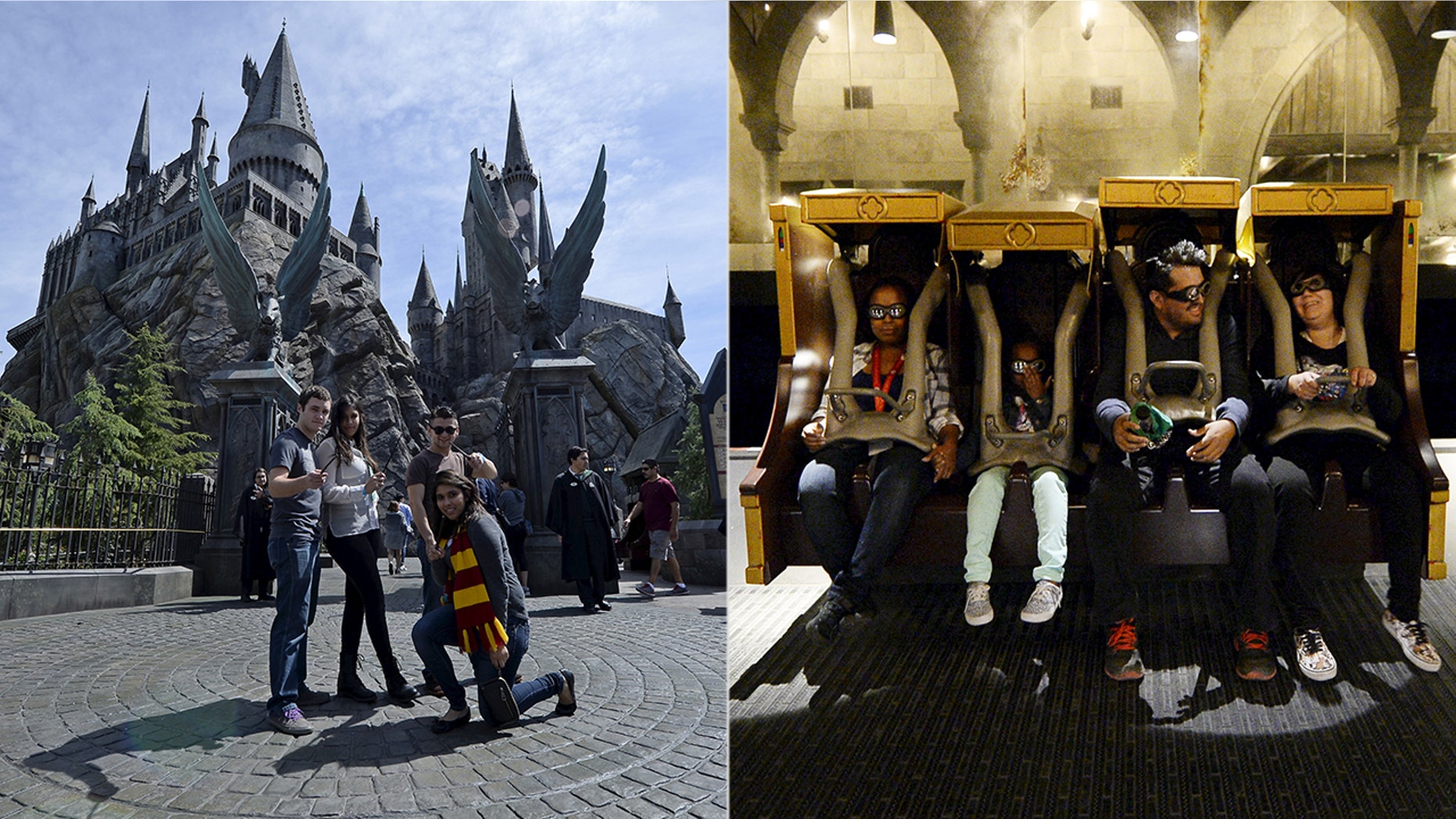 It's safe to say Tristram Buckley wasn't swept up in the magic of the Wizarding World of Harry Potter.
Buckley, a former visitor to the Universal Studios Hollywood location of the Potter-themed park, claims in a new lawsuit that one of the rides — Harry Potter and the Forbidden Journey — left him in pain after causing severe injury to his spine, TMZ reported Monday.
LEGOLAND RESPONDS TO CRITICISM OVER MEGHAN MARKLE'S LIKENESS
According to the suit, Buckley took a seat on the ride's Enchanted Bench, which is suspended from a mechanical arm that moves along a track. The seats also pivot and sway to give riders the sensation of flying through the scenarios presented on a wrap-around screen.
Buckley, however, claims the ride "thrashes riders about … whipsawing them back and forth violently" to the point that he suffered "shaken adult syndrome."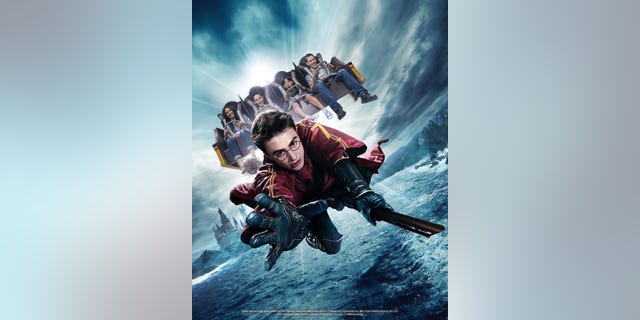 His suit says he immediately felt nauseated and tingly, and later learned during an MRI that he suffered spinal injuries, according to court documents obtained by TMZ. He also says he'll need surgery to alleviate the pain and numbness caused as a result of his alleged injuries.
DISNEY RESTAURANT'S SECRET MENU CAN ONLY BE ACCESSED FROM PHONE
Buckley is now seeking $1 million from NBC Universal, which owns Universal Studios Hollywood, as well as Kuka Robotics, which designed the ride's robotic arm.
In 2016, a few months prior to the Forbidden Journey's opening at Universal Studios Hollywood, TMZ reported that park employees claimed to suffer nausea and vomiting while testing the ride.