Love 'The Walking Dead'? You could get paid to be a zombie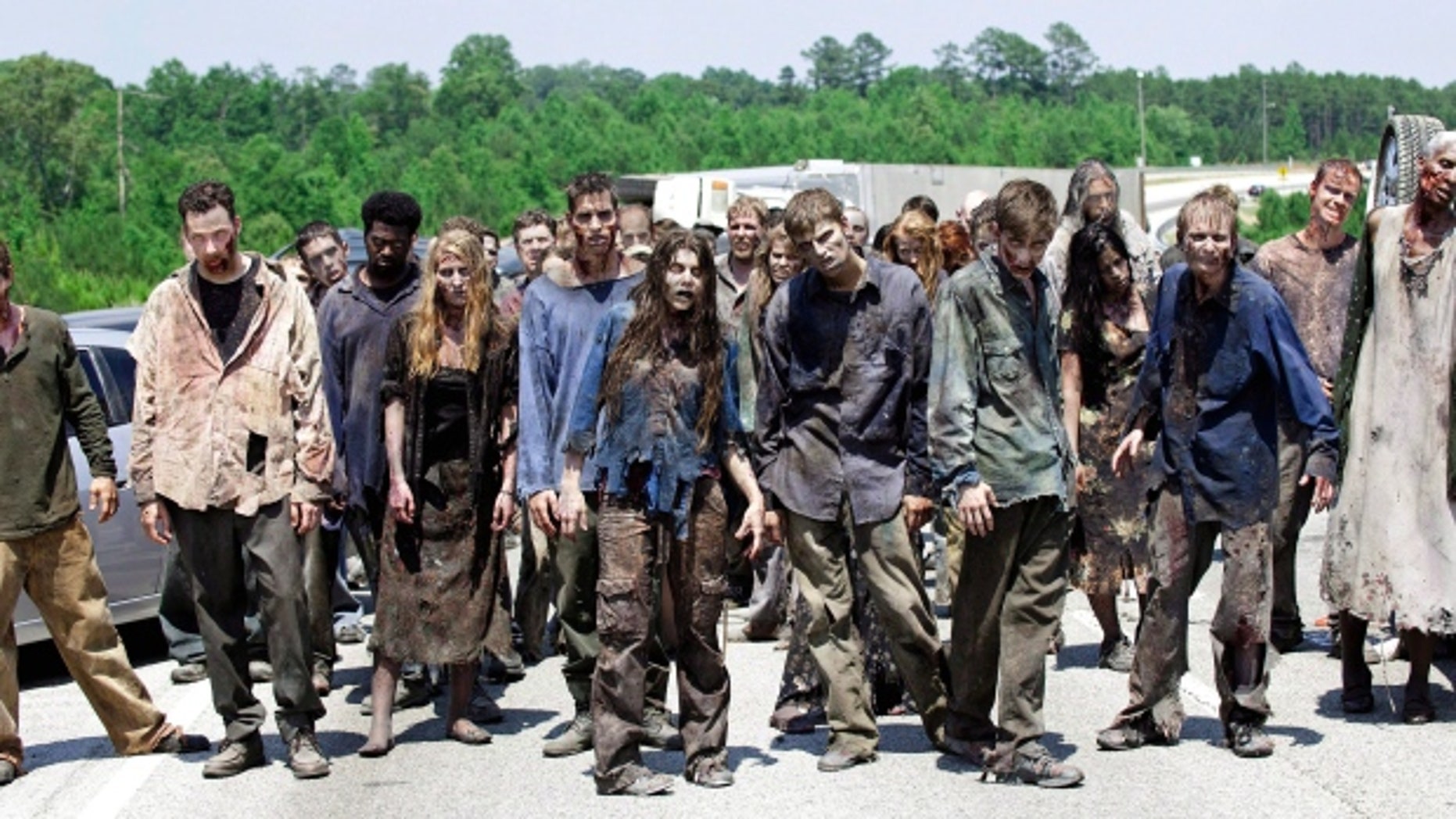 AMC's hit show "The Walking Dead" has spawned a host of spin-off zombie-themed experiences including a creepy cruise and immersive show.
But Universal Studios is building a permanent attraction at its Hollywood theme park— and now you can get paid to be a flesh-eating zombie.
The amusement park is holding auditions for "scareactors" this Thursday and Friday. Anyone can sign up for a casting appointment on the Universal Studios website but there is a height requirement.
According to the casting call, performers "will be asked to do some improvisation and demonstrate 'scare-abilities'" and must also be comfortable maneuvering through tight spaces, darkness, fog and other special effects. To recreate the spooky feeling from the show, performers will follow visitors around the park, decked out in prosthetics and bloody paint crafted by the show's actual special effects team.
Slated to open this summer, the live-action Walking Dead attraction will feature characters, zombies and locations familiar to fans from all six seasons of the TV show and comic books. The show's director Greg Nicotero and many members of the production team will be involved in the creation of the attraction so fans are guaranteed an authentically terrifying experience.
Do you think you have what it takes to scare the living daylights out of the living? Check out Universal's full casting notice for details.