Love The Beatles? Celebrate Sgt. Pepper's 50th anniversary at this festival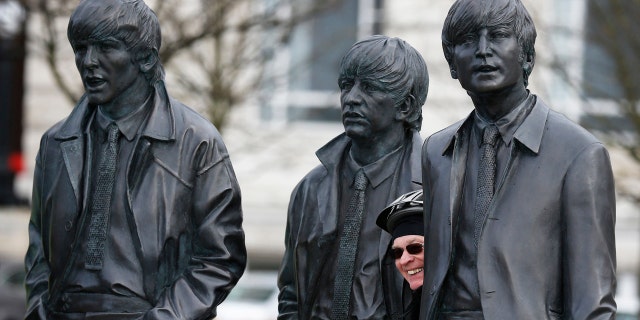 Sgt. Pepper fever is sweeping the globe. Thankfully, Indiana isn't inoculated.
Jeffersonville locals and visitors are getting an apropos celebration May 25-29 that coincides with the 50th anniversary of one of the more iconic albums ever produced.
"Sgt. Pepper's Lonely Hearts Club Band" was released on June 1, 1967, and quickly became one of the Beatles most beloved albums.
To this day, it remains a treasure with hits like the eponymous "Sgt. Peppers," "With a Little Help from My Friends" and "Lucy in the Sky with Diamonds."
If you're in the area and have your bright-colored military uniform handy, head over to WAVE 3 News' Abbey Road on the River festival. It's easy to spot, as this year the event is being held at the Big 4 Station Park, located at Chestnut and Pearl Streets.
Beatles fans from all over will be in attendance to celebrate not just the entirety of the band's catalog but this year's selection of honor.
Like any good guest, don't tell the album it's turning 50. Nobody wants to hear how old they're getting.
But chin up, because there is good news even if you happen to remember when this record actually dropped. For one, the album itself is getting a special re-release on May 26. The festival is also hosting a kick-off concert on May 25 that will help you shed any blues you might be carrying.
That particular concert is thanks to a collaboration with 91.9 WFPK Independent Louisville. Jake Clemons, the saxophonist from Bruce Springsteen's E Street Band, will be in attendance to do his thing along with other musicians who plan to regale crowds with live music starting at 2:00 p.m.
The May 25 concert is free all day. However, you'll have to pay to get into the festival. Prices range from $25 for Friday entry all the way up to $219.95 for the Ultimate Ticket to Ride.
Your money gets you into one heck of a party with various talks planned on the weekend, featuring the likes of Bruce Spizer (Beatles historian), Beatles artist Shannon and expert Scott Freiman. Concerts will feature Herman's Hermits starring Peter Noone, The Family Stone, The Grass Roots, the above-mentions Jake Clemons and more.
Don't worry if you can't get out to Indiana. You can still celebrate your favorite band thanks to Google's immersive Inside Abbey Road experience. You could also gawk at silly tourists making fools of themselves at the nearby Abbey Road online.
Then again, there is something to be said for simply taking out one of your albums and throwing it on the turntable.
Regardless, let's all cheers a 50-year-old masterpiece.