Looking for a cheap flight? The last 'deal zone' of the year is rapidly approaching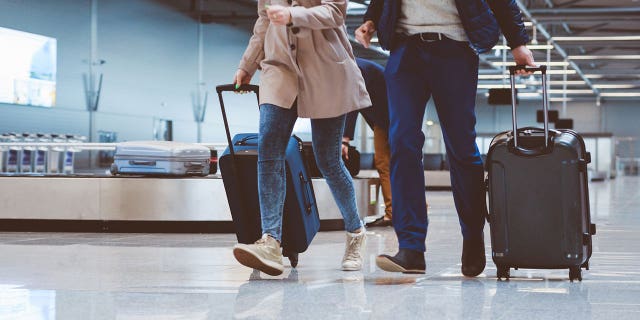 There are two distinct airfare periods for December fliers, and they can be summed up thusly: very expensive, and extremely cheap.
Let's focus on the latter, better known as the last "deal zone" of the year.
When is this year's final deal zone?
The last deal zone of the year is always centered around the first two weeks of December, starting just after Thanksgiving travelers return home and continuing up until about Dec. 15. It's a slow period, so airlines are forced to discount fares to fill their planes.
In other words, buy tickets now for a cheap flight shortly after now and start flying shortly after Turkey Day.
RELATED: 5 EXPERT TIPS FOR GETTING THROUGHT THE AIRPORT AS QUICKLY AS POSSIBLE
How cheap is this deal zone?
See for yourself in the examples below; all are round-trip fares for travel in early to mid-December, and all were found on FareCompare earlier this week. (But remember, fares can and do change without notice).
Boston to Tampa $86; to Paris $336
Chicago to London, $353
Dallas to Los Angeles $83
Los Angeles to Denver $79; to Rome $442
New York to Ft. Lauderdale $89; to Amsterdam $360
Why is travel slow during this deal zone?
Logistics, for one thing. The deal zone is sandwiched between two very popular times to fly (Thanksgiving and Christmas/New Year's), and most people are saving their precious vacation time for the holidays. If you can spare the time, you can celebrate with a fantastic trip for very little money.
HERE'S EXACTLY WHAT TO DO IF YOUR FLIGHT IS CANCELED OR DELAYED
And I can find these deals easily?
Look for a deal-finding tool that locates the best fares from your hometown in a specific month or season; FareCompare is one, but there are others. A word of warning, though: You will have to be flexible on travel dates, because many of the very cheapest deals are for flights on weekdays.
What if you're not a flexible flyer?
Try flying one weekday and one weekend day (for U.S. flights, Saturdays are generally the cheaper of the two). Even if you don't get the very cheapest prices, you'll still save over most of the fares taking effect just a couple of weeks later.
FOLLOW US ON FACEBOOK FOR MORE FOX LIFESTYLE NEWS
By the way, if you were hoping to plan a holiday getaway, just consider this "deal zone" for a pre-holiday getaway. You'll have just as much fun!