Live like Donkey Kong: Real-life vacation rentals inspired by video games
While gamers can spend hours in front a screen trying to make it to the next level, everyone needs a getaway at some point.
Friday, Sept. 12 is National Video Games Day. To celebrate this high tech holiday, HomeAway.com is helping video game fans turn their favorite virtual worlds into reality. This list of one-of-a-kind rentals was inspired by classic video games-- from Mario Kart to Donkey Kong. Kids and their parents will definitely want to hole up in one of these fantasy destinations.
But you won't have to sacrifice all of your quarters to stay in one of these rentals – rates start at just $72 a night.
1. Donkey Kong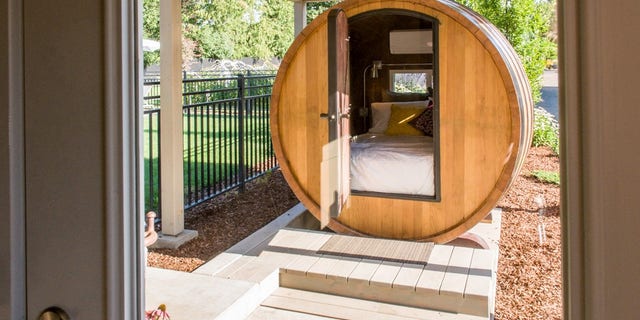 It's all fun and games until someone bops you with a barrel! Luckily, fans of Donkey Kong can live like the world's most famous video game gorilla without resorting to violence. This 1,000-gallon wine drum in Walla Walla, Wash. just may be the world's most comfortable sleeping barrel – and it even comes with a pool for more monkeying around.
2. Donkey Kong Country Returns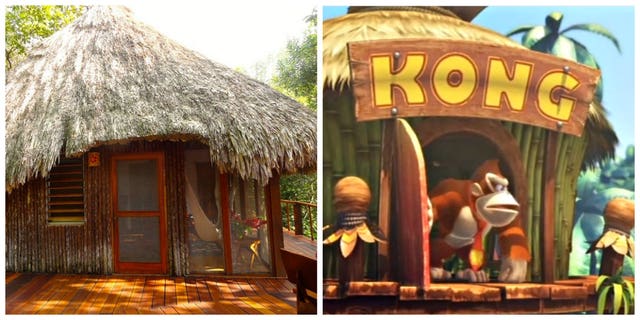 Want to live like Donkey Kong but need a little more room? This luxury hut in Belize is surrounded by tropical rainforests and jungle rivers – the perfect place to let out your inner gorilla. Keep an eye out for spider monkeys, you could end up making a few primate pals.
3. Pac Man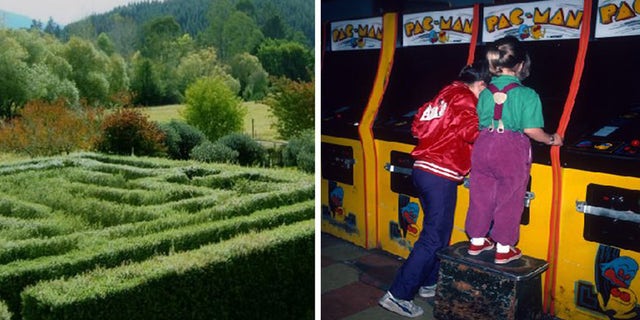 Left, right, right, right, left. Wait, where's the entrance again? To retrace Pac-Man's convoluted quest, journey to the Golden Bay area of New Zealand to this four-bedroom farmhouse that comes compete with its own hedge maze – ghosts not included – for just $72 a night.
4. Mario Kart 64: Koopa Troopa Beach
Red … yellow … green … go! Fans of "Mario Kart 64" don't always stop and smell the roses and slow down for nothing. Luckily, this private island in Belize provides the best of both worlds. With plenty of sea kayaks, sailboards, surfboards and kiteboards at your disposal, there are ample opportunities to create your own Koopa Troopa Beach experience.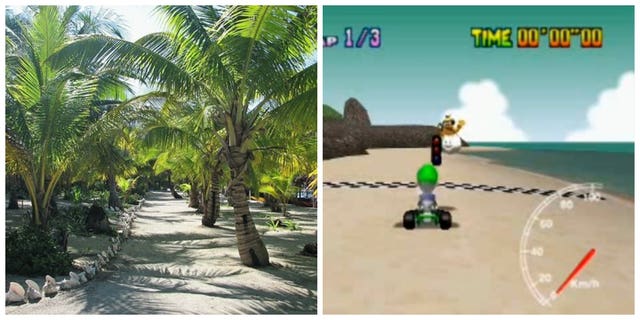 5. Prince of Persia
The location: ancient Persia. The enemy: the evil wizard Jaffar. The objective: escape the dungeon and save the girl. If you want to relive the adventure of the "Prince of Persia" (minus the dungeons), explore this gorgeous Moroccan villa in beautiful Marrakech. Located in the city's ancient historic district, this four-bedroom home starts at just $192 a night.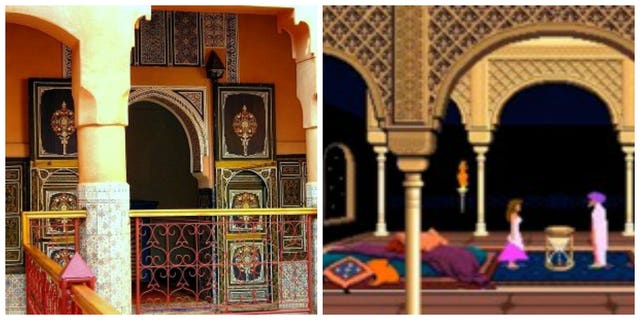 6. Zelda: Ocarina of Time (Link's House)
If classic Zelda is more your speed, this incredible treehouse rental in Costa Rica is the perfect place to recreate your favorite adventures from "The Legend of Zelda: The Ocarina of Time." Located deep in the forests of the Limon Province, this rental is the closest you can get to living in Link's arboreal abode in the Kokiri Forest.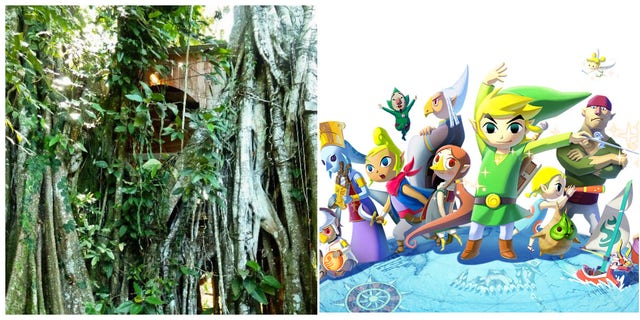 7. Space Invaders
For those who prefer to vacation extraterrestrially, this UFO rental in Chattanooga, Tenn. is the perfect place for a deep space experience. This three-bedroom vacation home is available for longer vacations only – ideal for simulating a journey to alien worlds in faraway galaxies.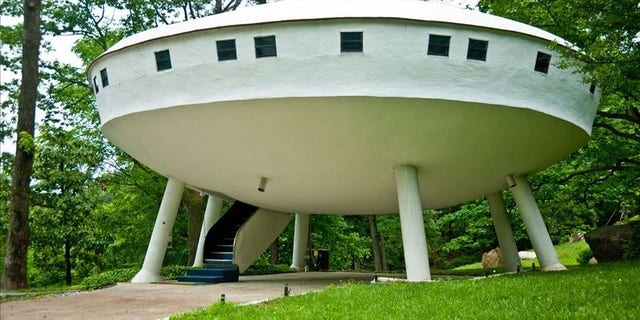 8. NBA Jam
He shoots … he scores! Love "NBA Jam?" Rent this 10-bedroom mansion in Orlando, Fla. and indulge in your own private basketball court, bowling alley, gym, movie theater and swimming pool. There's something for every player on the team.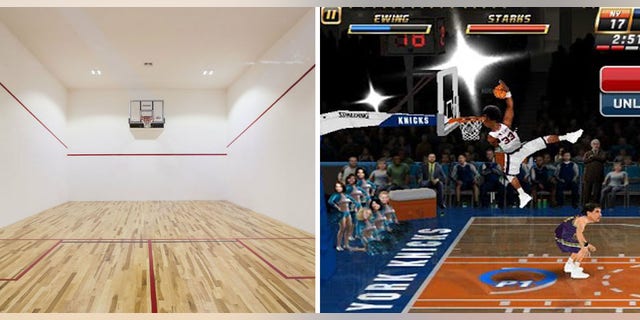 9. Mario Kart 64: Princess Peach's Castle
It's big, it's gray … it has a stained glass portrait of its owner on top. Welcome to Princess Peach's castle, the final destination in "Mario Kart 64." This converted chapel in Caernafon, Wales is the next best thing, with incredible masonry and stained glass windows throughout – gold, silver, and bronze medals not included.