Let's get high: World's best hot air ballooning spots
You'll find that many of the world's most scenic spots are best enjoyed while high ... up in a hot-air balloon. Many regions are tailor-made for balloon rides, with amazing natural landscapes (and in rare cases, even a cityscape). Not only do hot-air-balloon rides enable you to see some of the world's most beautiful spots from above, many of them also end with the traditional postflight champagne toast.

Here are some of the best places to take to the skies (in no particular order):
1. Serengeti National Park, Tanzania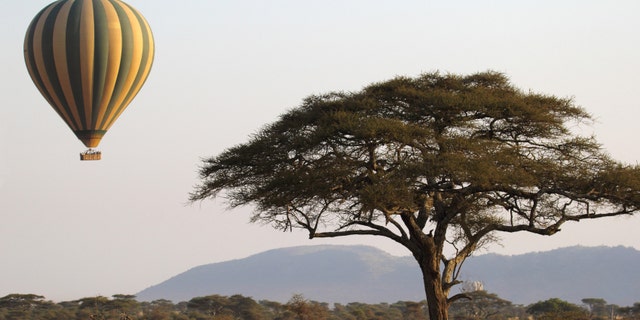 A high vantage point is definitely best suited to experiencing a place whose name translates into "Land that runs on forever." The Serengeti is world famous for its wildlife, and taking a balloon ride is the best way to experience it in all its glory; you can see lions, elephants, buffalo, and rhino in areas you'd never get close to on a land-based safari.Serengeti Balloon Safaris has been taking people above this natural wonderland since 1989.

2. Napa Valley, California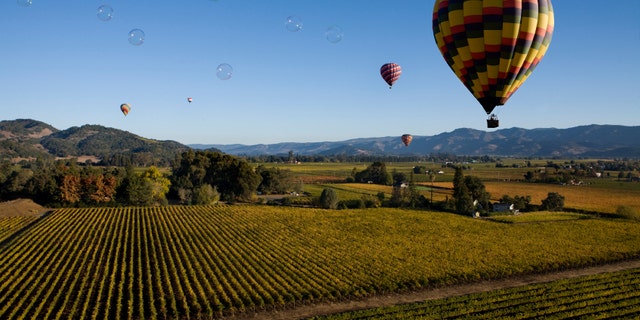 If you're a wine lover, a pilgrimage to Napa Valley isn't enough. You need to take to the skies to enjoy the lush scenery and the vineyards of grapey goodness below. And on clear days you can see all the way to San Francisco. Balloons Above the Valley not only follows its rides with a champagne brunch, it includes a pre-flight cafe and pastry service.
3. Cappadocia, Turkey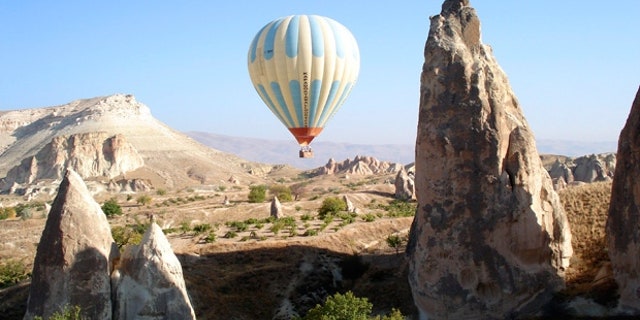 This region southeast of Ankara is one of the most sought-after ballooning sites in the world. Millions of visitors flock to this UNESCO World Heritage site each year, and many of them take to the skies to gaze upon its otherworldly, volcano-formed terrain. More than two dozen ballooning companies operate here.
4. Gstaad, Switzerland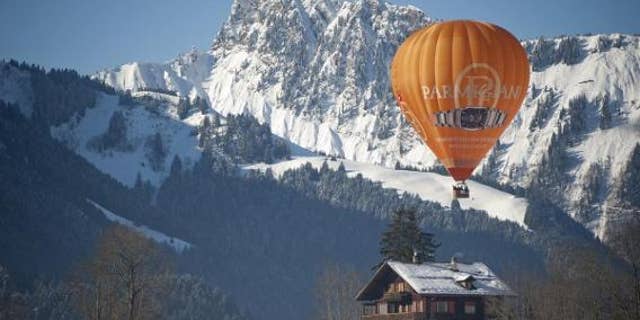 Winter is the best time to enjoy ballooning over this snowy mountain village. The International Balloon Festival in Château-d'Oex later this month is a visually stunning opportunity to see dozens of colorful balloons dotting the skies. If you want to take to the skies yourself, balloon rides are available to spectators during the festival.
5. Muelle, San Carlos, Costa Rica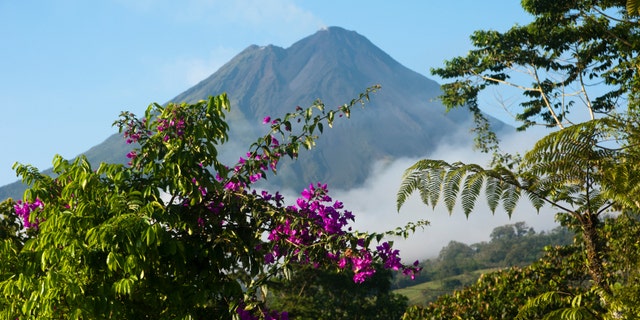 Dance above the treetops as you take a balloon ride above these lush rainforests. Some of the rides take you close enough to see the monkeys in the trees. Others take you close to the whitewater rivers. And some take you near the sleeping-but-active Arenal Volcano. If a variety of landscapes is what you seek in a balloon ride, this is the place to go. But your choice of balloon operators is limited; Serendipity Adventures is the only one in Costa Rica.
6. Albuquerque, New Mexico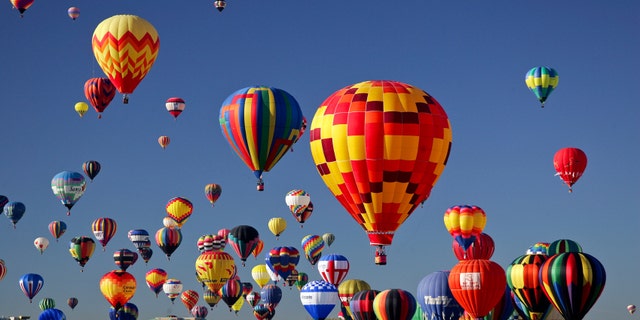 This is home to one of the biggest balloon festivals (and the world's most photographed event): the International Balloon Fiesta. The next one isn't until October, but the nice weather in this region makes it perfect for year-round ballooning. And in the winter, Rainbow Ryders offers sunset rides where you can take in breathtaking views of the Rio Grande Valley and Sandia Mountains.
7. Melbourne, Australia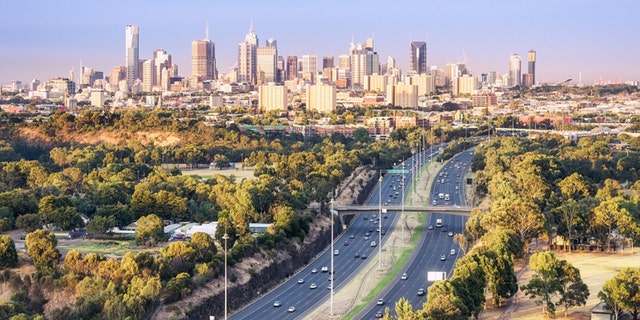 Nature scenes are wonderful, of course, but how about a nice balloon ride over a gleaming cityscape? Not many cities allow hot-air balloons, so seeing Australia's second-largest city from above is a rare treat (and much more adventurous than inching through it on a tour bus). A ride takes you above many of the city's landmarks like Melbourne Park and Albert Park racetrack.
8. Bagan, Myanmar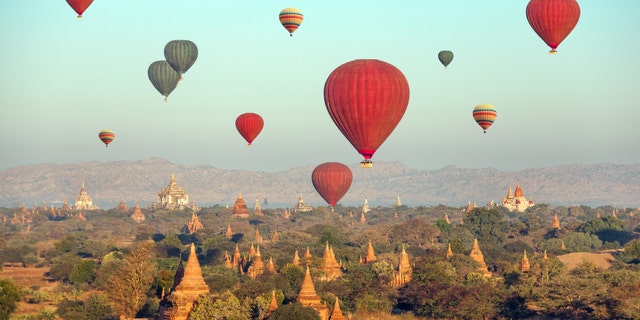 Seeing this ancient city from above is a must. About 2,000 monuments and temples (which date back around 2,000 years) dot 16 square miles. Balloons Over Bagan offers balloon rides over the region, but you'd better hurry; it doesn't operate during the summer.
9. Dubai Desert Conservation Reserve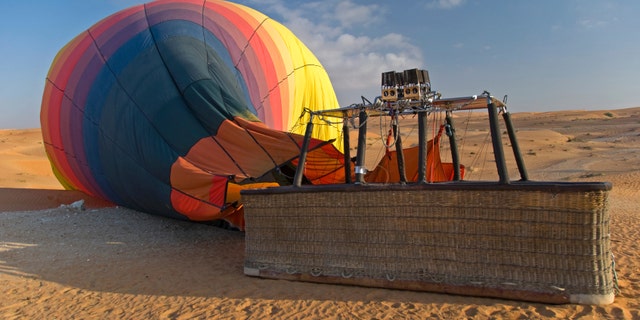 The perfect way to cap a luxurious journey to Dubai: a dawn balloon ride over the red sand dunes of the Dubai Desert Conservation Reserve. Balloon Adventures Emirates bills itself as the World's Most Experienced balloon company; it provides free transportation to the launch site for people staying in Dubai hotels.
10. Teotihuacan Pyramids, Mexico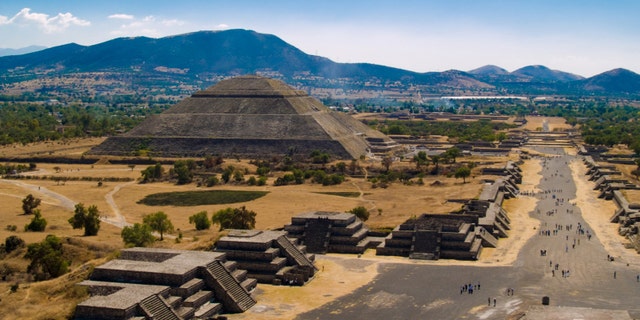 These pyramids, dating back to 300 BC, reside just north of Mexico City. You can see the Pyramids of the Sun and Moon as well as the surrounding valley, volcano, and mountain scenery.
More from Yahoo! Travel
Journey to "Meh" - the World's Most Overrated Tourist Attractions
Cheers! These Airport Bars Will Have You Ready For Takeoff
6 Philosophies From Around the World That Will Change Your Life