Lena Dunham to airline travelers: 'Watch out for me, because I hear and see all'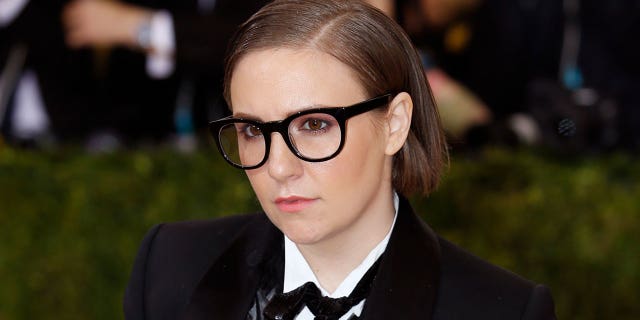 Airline employees and travelers beware: Lena Dunham is watching you like a hawk.
On Wednesday afternoon, the actress and "Girls" creator took to Instagram to share a short message from what appeared to be the security gate at an unknown airport.
"I'm at the airport. And I think people now know, when I'm at the airport, they have to f---ing watch out for me, because I hear and I see all."
AMERICAN AIRLINES 'UNABLE TO SUBSTANTIATE' LENA DUNHAM'S ACCUSATIONS OF TRANSPHOBIC EMPLOYEES
It's unclear which "people" Dunham is referring to in the Instagram story. However, Dunham did make headlines during an early August airport incident, in which she accused two American Airlines employees of engaging in "transphobic talk" at John F. Kennedy International Airport in New York.
On August 3, Dunham had been waiting on a delayed flight when she claimed to have overheard the AA flight attendants say "trans kids are a trend," and that they would "never accept a trans kid and transness is gross."
She followed up by tweeting her complaints directly to American Airlines, which launched an investigation into the matter. Ultimately, though, a representative for American Airlines told Fox News that they were "unable to substantiate" any of Dunham's allegations.
UNITED PASSENGER ACCUSED OF GROPING TEEN GIRL WHILE SHE SLEPT
At the time, ABC News also reported that Dunham was flying out of JFK's Terminal 4 when she claimed to have overheard the AA employees, even though American Airlines operates out of Terminal 8. Dunham declined to comment on the matter.
Nevertheless, American Airlines issued a statement following the incident, stressing that "inclusion and diversity is a way of life" at the company. "Every day, our team members work to make American a place where people of all generations, races, ethnicities, genders, sexual orientations, religious affiliations and backgrounds feel welcome and valued," the airline added.
FOLLOW US ON FACEBOOK FOR MORE FOX LIFESTYLE NEWS
Concerning her latest Instagram story, Dunham didn't call out any specific employee over his/her alleged behavior. She did, however, point out that another passenger was bringing his pet monkey on the flight.
"There's also a literal monkey on my flight," said Dunham after sharing footage of a fellow airline traveler carrying the small primate on his shoulders. "There's a monkey on my flight."