Jetstar upgrades 9-year-old boy to business class after he sends an adorable letter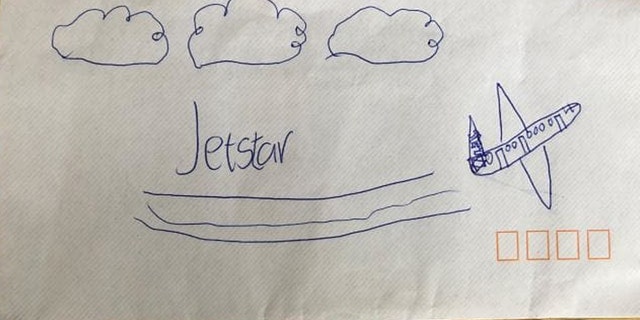 A 9-year-old aspiring pilot was upgraded to business class after writing a note to Jetstar Airways, news.com.au reported.
TODDLER ON AMERICAN AIRLINES FLIGHT HIT IN HEAD WITH OXYGEN CANISTER
Jasper Francis from Australia was excited for his upcoming trip to Bangkok, but was concerned about his seating arrangement, so he wrote a hopeful letter to Jetstar.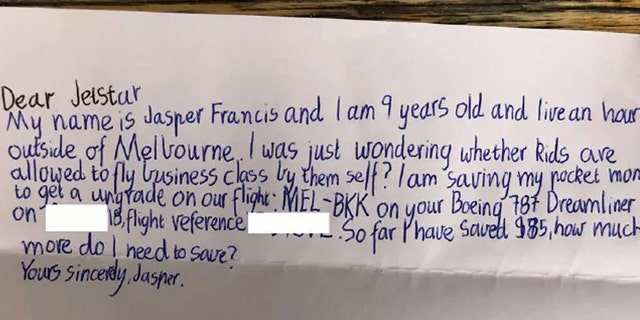 "My name is Jasper Francis and I am 9 years old and live an hour outside of Melbourne," Francis wrote. "I was just wondering whether kids are allowed to fly business class by themself [sic]?"
The youngster said in the letter that he had been saving for the upgrade, but wasn't sure how much it cost.
"I am saving my pocket money to get an upgrade on our flight: MEL-BKK on your Boeing 787 Dreamliner," he wrote. "So far I have saved $85, how much more do I need to save?"
His adorable letter made it to Jetstar staffers, who took it upon themselves to help Francis fulfill his dreams.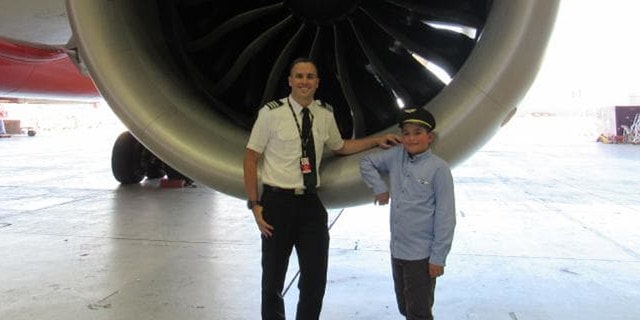 Since Francis was way off his goal, 20 airline employees pooled their $50 Christmas vouchers and added them to his $85 to get the boy the upgrade, news.com.au reported.
FOLLOW US ON FACEBOOK FOR MORE FOX LIFESTYLE NEWS
The child was ecstatic upon learning he would be making the nine-and-a-half-hour flight in the luxury seats.
"This is my dream come true," he said to news.com.au.