JetBlue to Refund Passengers Stranded for 7 Hours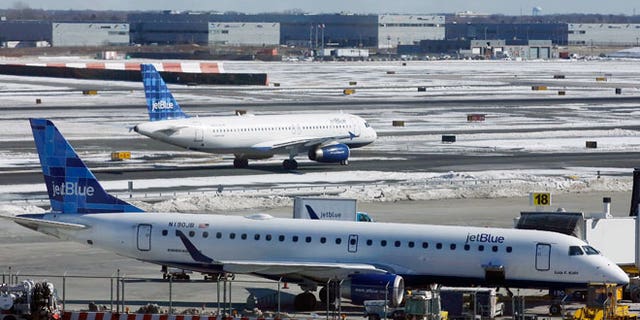 JetBlue (NASDAQ:JBLU) is reportedly refunding airfares for the 123 passengers it left stranded on a tarmac for seven hours on Saturday.
The airline's flight 504 coming from Fort Lauderdale, Fla. was forced to wait on a tarmac at Connecticut's Bradley International Airport near Hartford after being diverted from Newark Airport amid a rare October snow storm.
Passengers reportedly grew agitated after being left without food and water or working bathrooms, according to several media reports.
In an email to the Wall Street Journal, the discount airline said it would have preferred deplaning much sooner than it did, but its flights were six of the 23 reported diversions into Hartford, including international flights.
JetBlue, based in Forest Hills, N.Y., diverted 17 flights in all Saturday.
The airline had worked with the airport to "secure services, including remote deplaning and (lavatory) servicing," the company told the Journal, however power outages at the airport lengthened the time it took to refuel planes or disembark passengers.