JetBlue passenger arrested for disorderly conduct after talking back to crew member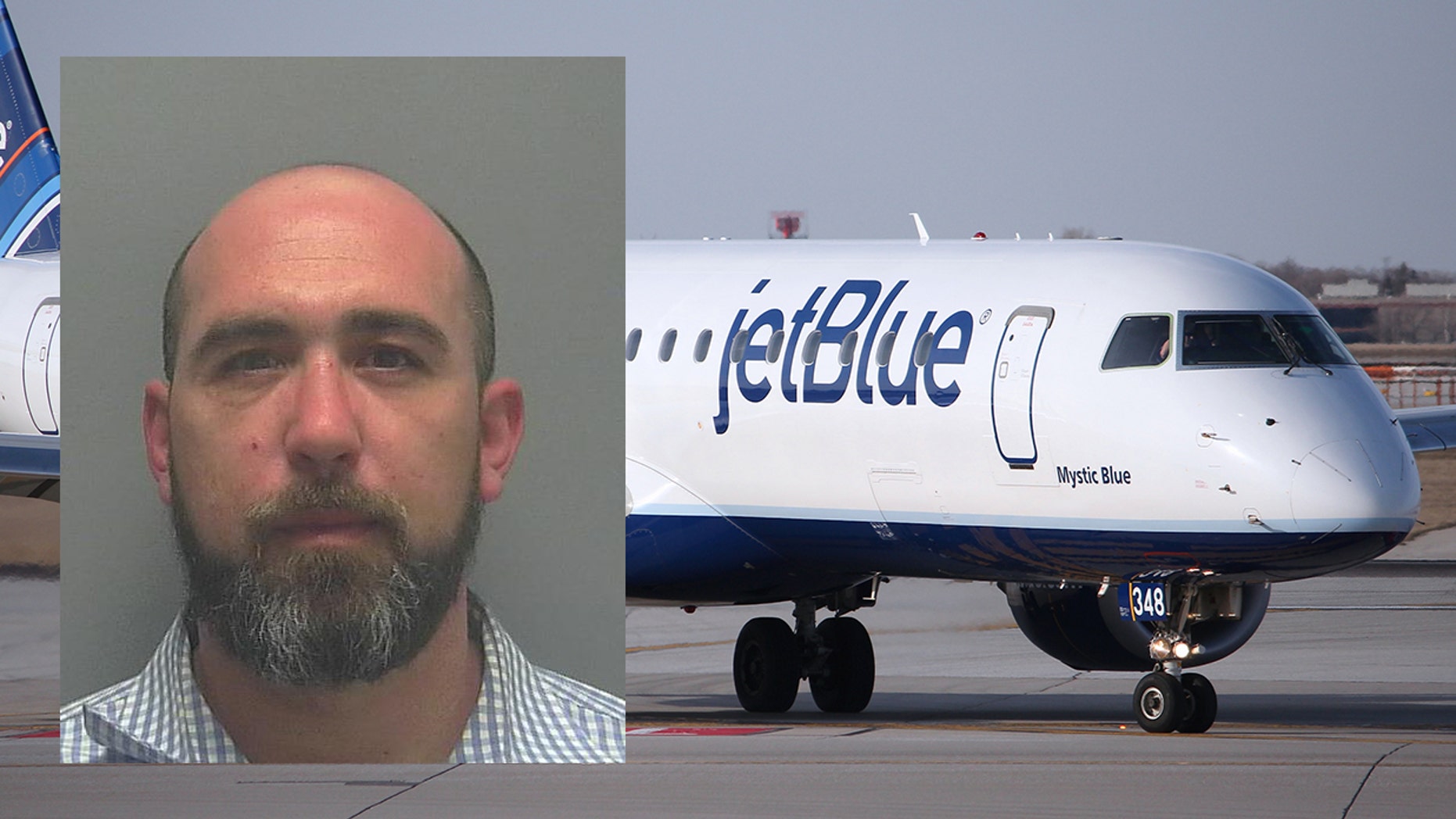 A Massachusetts man has been arrested after reportedly causing a disturbance aboard his JetBlue flight on Saturday.
Joseph Gallagher, 35, was charged with disorderly conduct, disorderly intoxication and interfering with the operation of an aircraft during his flight from Boston to Fort Myers, Fla., according to arrest records with the Lee County Sheriff's Office.
EASYJET PILOT SUSPENDED FOR USING SNAPCHAT DURING FLIGHT
The disturbance reportedly began when the flight crew refused Gallagher's request for alcohol, according to WCVB. He then used vulgar language when talking back to a flight attendant, who subsequently asked him to curtail his cursing and belligerent behavior.
Gallagher then shot back, allegedly saying, "What are you going to do? Turn this plane around and go back to Boston?"
The passenger continued to curse after being taken into police custody, when being led through the terminal.
Gallagher also gave conflicting reports concerning his drinking, telling one attendant that he didn't drink at all, and another that he had only one drink, according to Florida's News Press. In the official Lee County police report, Gallagher later admitted to drinking three beers prior to the flight — and another drink on the plane —  to calm his nerves about flying.
"It just takes the edge off before I fly," he reportedly told police.
FOLLOW US ON FACEBOOK FOR MORE FOX LIFESTYLE NEWS
Gallagher was released after posting bond the same day. He is due back in court for arraignment in April, the News Press reports.