JetBlue offers free airfare to family members of Orlando massacre victims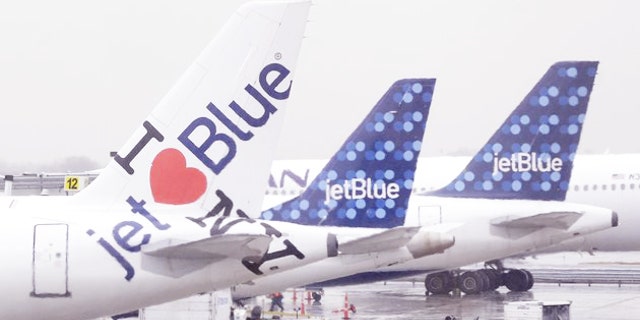 NEWYou can now listen to Fox News articles!
JetBlue Airlines is providing free airfare and waiving change fees for immediate family members and domestic partners of victims who were killed in the shooting at Pulse, a gay nightclub in downtown Orlando.
"We want to do our part to help the victims of this tragedy, as well as support the Orlando community through this difficult time," said the airline Monday in a statement posted on its blog. "This weekend's events are felt by all of our 19,000 crewmembers, many of whom live in, work from and travel through Orlando."
For family scheduled to travel to and from Orlando International Airport June 12 through June 14, affected customers may re-book their flights for travel through Tuesday, June 21, 2016-- prior to the departure time of their original flight. Original travel must have been booked on or before Sunday, June 12, 2016.
JetBlue also said that it will make a charitable contribution to support the victims and their families.
American, United and Southwest have not announced similar travel fee waivers but Delta has offered a vague concession, saying that it is "offering situational flexibility based on individual needs." Family members of shooting victims whose travel plans may be affected should contact Delta Reservations or Sales Support for assistance.
"We all hurt and mourn for those lost in Orlando as well as the numerous victims, some who remain critical," said Michael Long, President of Delta's Employee Equality Network (DEEN) Group. "At a time when we are celebrating LGBT Pride in three countries and across the United States, it's important to not lose sight of who we are. We must not turn our hurt into hate."
Members of DEEN will be participating in a vigil held by the LGBT Institute at the Center for Civil and Human Rights in Atlanta (Delta's main hub) on Tuesday, June 14, at 7 p.m.