JetBlue flight diverted after laptop battery catches fire, officials say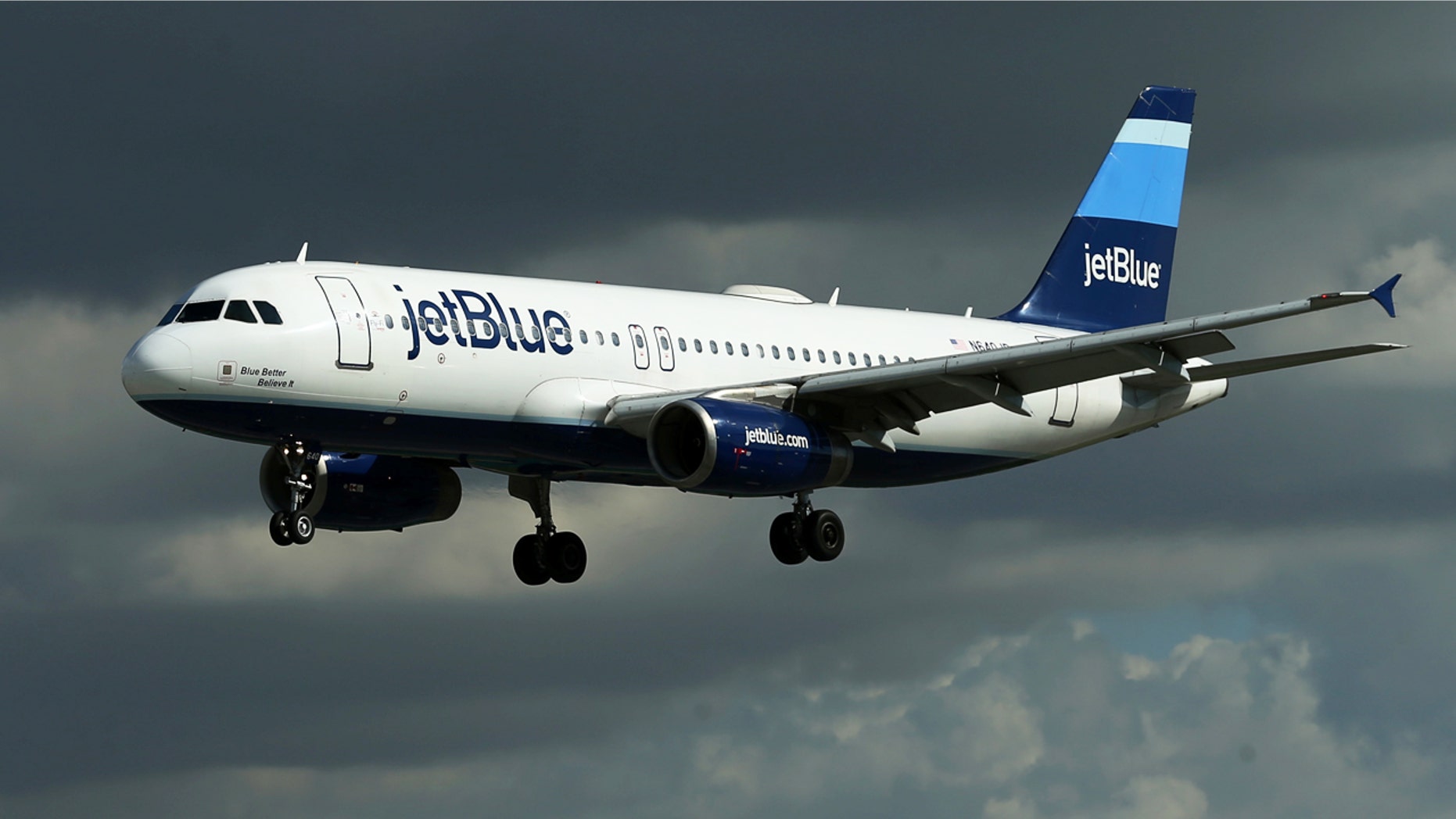 A San Francisco-bound JetBlue flight departing from New York City was forced to make an emergency landing in Michigan Tuesday night after a laptop battery caught on fire, authorities said.
Flight 915 from John F. Kennedy Airport was diverted "due to a lithium battery fire from a passenger's laptop," the Federal Aviation Administration said in a statement to Fox News.
The flight landed at Gerald Ford International Airport in Grand Rapids, Mich., about 8 p.m. local time. JetBlue does not usually operate flights out of Ford but no injuries were reported and the aircraft was not damaged, according to the FAA.
'UNRULY' SOUTHWEST PASSENGER KICKED OFF PLANE TACKLED AFTER ATTEMPTING TO BOARD AGAIN
Kat Honniball, a passenger on the flight, told WZZM that some people started smelling smoke and noticed it was coming from a backpack.
"I was stunned — I knew something was going to happen because, you know, lithium batteries catching on fire when you're up at 38,000 feet you can't help but think you've got to do something," Honniball told the station.
FOLLOW US ON FACEBOOK FOR MORE FOX LIFESTYLE NEWS
Flight attendants and passengers remained calm during the situation, according to Honniball. There were reportedly 158 passengers on the plane.
Firefighters responded to the incident at the Michigan airport as a precaution, but the fire was already extinguished by the time the plane landed, the airport posted on Twitter.
Officials refueled the plane in Michigan and it continued to San Francisco, arriving at 12:04 a.m. local time-- about three hours behind schedule.