JetBlue 3Q Revenue Sets New Record, Profit Narrows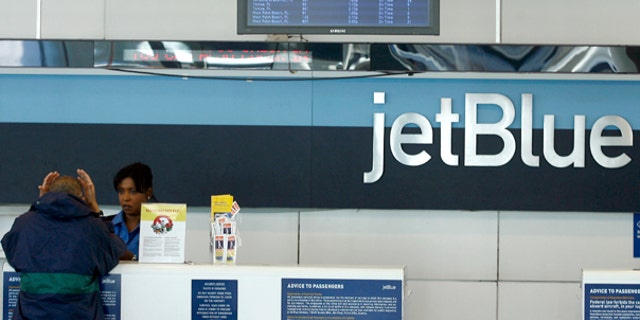 Amid sharply higher fuel costs, JetBlue Airways (NASDAQ:JBLU) reported on Wednesday a narrowed third-quarter profit that just missed expectations, however sales climbed 16% and set a new company record.
The carrier said its operations last period were negatively impacted by Hurricane Irene, which led to 1,400 flight cancellations and reduced its operating income by about $8 million.
Fuel costs also continued to weigh on its profit despite efforts it took to insure against the expected volatility. JetBlue hedged some 48% of its fuel consumption during the period, which resulted in fuel price of $3.25 a gallon, up 43% from $2.26 a year ago.
The Forest Hills, N.Y.-based airline posted net income of $35 million, or 11 cents a share, compared with $59 million, or 18 cents a share, in the same quarter last year. Excluding special items, the company earned 12 cents a share, below average analyst estimates polled by Thomson Reuters of 13 cents.
Despite sector-wide financial turmoil that has caused expenses to soar while impeding demand for air travel, the company recorded record-high sales during the period.
Revenue for the three months ended Sept. 30 was $1.19 billion, up 16% from $1.03 billion a year ago, virtually matching the Street's view of $1.2 billion.
"We are pleased to report another profitable quarter, particularly in light of a $162 million year over year increase in fuel expense," JetBlue CEO Dave Barger said in a statement. "Despite challenging economic conditions and severe weather, we generated record revenues while reducing non-fuel unit costs."
Revenue passenger miles were up 8.2% on a capacity increase of 8.3%, resulting in a third-quarter load factor of 84.5%, which is virtually flat from the year-earlier period. Yield per passenger mile was up 7.7%, or 13.04 cents.
Looking ahead, JetBlue believes expenses per available seat mile will grow between 11% and 13% in the current quarter due to anticipated increases in fuel costs. For the full-year, those expenses are predicted to grow 13% to 15% from the same period in 2010.
While larger rival are cutting capacity to contain costs, JetBlue said it plans to increase capacity by 8% to 10% next quarter and between 6% and 8% for the full year.
AMR's American Airlines (NYSE:AMR) announced earlier this month that it would cut capacity by as much as 3% for its winter season, while Delta Air Lines (NYSE:DAL) said it expects capacity to shrink slightly in the quarter ahead.