Japan to implement tourism tax for most international travelers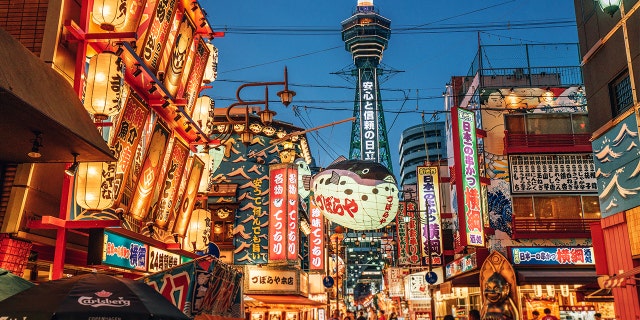 Going to Japan on your next vacation? You are, of course, going to be given a warm welcome. But get ready to pay the taxman to get home.
Japan's National Tax Agency Ministry in Finance announced on Monday that it will be implementing an "International Tourist Tax" (also known as a "sayonara tax") on most international travelers visiting the country as they are leaving Japan, USA Today reported.
Here's how it works. On your return airline or cruise tickets, the companies you travel with will charge an extra tax and give it to the Japanese government. According to USA Today, the tax will amount to about 1,000 yen, or $9 USD, per person.
More from Travel + Leisure
According to the National Tax Agency Ministry website, the only people who are exempt from the tax will be airline crew members, people being deported or leaving the country by special means like a government plane, people who are staying in Japan for less than 24 hours, cruise passengers who are only in the country due to weather or other unforeseen causes, diplomats, state guests, U.S. and United Nations armed forces personnel, and children under 2.
As USA Today pointed out, since Tokyo is planning to host the 2020 Summer Olympics, the new tax will generate millions in revenue. Still, there are some opponents to the tax who theorize that it could hurt the tourism industry in Japan.
Essentially, the tax will go towards tourism infrastructure "in an effort to make Japan the top tourist destination" and "create a more comfortable, stress-free tourist environment, improve access to information about a wide variety of attractions of Japan, [and] develop tourist resources taking advantage of the unique cultural and natural assets of respective regions," it says on the National Tax Agency Ministry website.
Of course, Travel + Leisure has already named Japan the latest Destination of the Year. From its exciting outdoor adventures and gorgeous island getaways to life-changing cuisine, we're firm believers this destination is worth an extra $9.