Japan axes use of a swastika map symbol so it will stop confusing tourists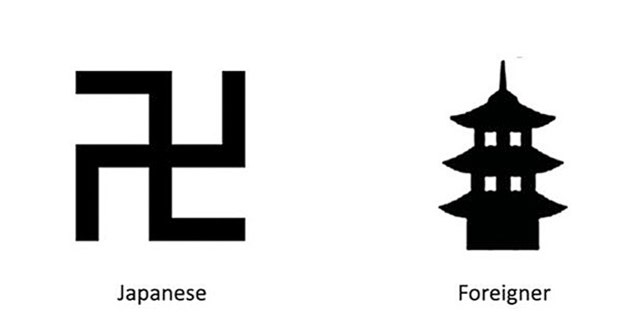 If you've ever traveled in Asia, you may have been caught off guard by a symbol considered by most Western travelers as a sign of fascism.
The swastika is an ancient Sanskrit symbol meaning "good fortune" or "well-being" and as been used by Hindus, Buddhists and Jains for millennia. But in the 1930s as the Nazis rose to power in Germany, they usurped it to represent power of the Aryan race.
Now, ahead of several international sporting events, Japan is dropping the use of a symbol closely resembling a swastika-- and other confusing images on maps -- for tourists following complaints that they are offensive or hard to understand, reports the Japan Times.
The swastika has long been used in Japan to represent a temple, but now the Geospatial Information Authority is proposing the symbol of a three-story pagoda, instead.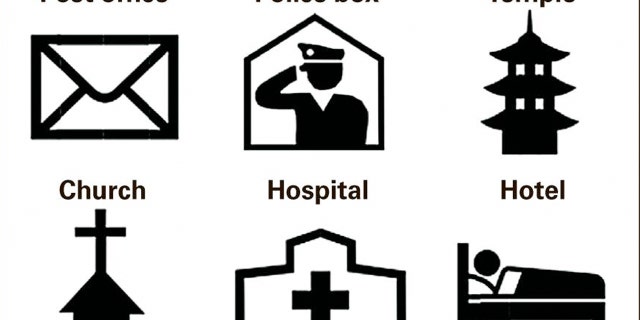 Another confusing symbol is an X. This is meant to represent two nightsticks – for a police station --but now it will be replaced with a saluting officer. The symbol for a hotel, a capital H inside a circle, looked too much like the sign commonly used for a helipad. That is changing to a person sleeping in a bed.
Four pictograms did not get a makeover, including the symbol for hot springs, despite complaints by some respondents that it looks like a soup dish.
The symbols were changed after feeback from a national surveying citizens and experts from 92 countries and regions, including embassy officials, foreign students and tourists on the streets.
Japan, which is already experiencing a tourism boom, is expecting an influx of foreign tourists for the 2019 Rugby World Cup and for the Tokyo Olympics in 2020.
"Japan needs to create an environment where foreign visitors can easily use transport and find accommodation," the GSI said in a report quoted in the Japan Times. "For that purpose, it is especially important to disseminate multilingual maps that are easy for foreigners to understand."