It's Nude Hiking Day, but Colorado officials are threatening to ticket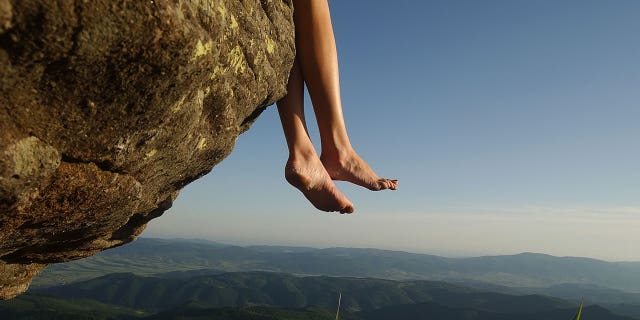 Colorado's prudent Parks and Wildlife department has already warned residents against celebrating Nude Hiking Day, but that hasn't kept the state's most freewheelin' wilderness buffs from stripping down and heading out for a hike.
While not an officially recognized holiday by any country or municipality, Nude Hiking Day — or Hike Naked Day, as it's also known — is reportedly observed by hikers across the world as a way to celebrate the summer solstice.
WORLD'S MOST DANGEROUS PATH REOPENING TO HIKERS
But Colorado, in particular, is so wary of underdressed outdoorsmen that the state's Parks and Wilderness organization felt the need to deter local residents by threatening to ticket hikers for indecent exposure, reports Denver7 News.
"We would ask them to leave or put on clothing," added Lauren Truitt of Colorado Parks and Wildlife (CPAW), which oversees 42 state parks and 300 state wildlife areas.
The U.S. Bureau of Land Management (BLM), on the other hand, claims it will deal with nude hikers on a case-by-case basis, and punishment would depend on how much of a nuisance each nudist is being, according to Denver7. Still, "anyone participating should remember that state and county law apply on public lands, as well," warned a BLM public affairs specialist.
FOLLOW US ON FACEBOOK FOR MORE FOX LIFESTYLE NEWS
Despite warnings from the CPAW and BLM, Instagram evidence shows that the nation's most confident backpackers are still suiting up (figuratively) and hitting the trails in Colorado and elsewhere:
Denver7 further points out that a quick Google search for nude hiking groups results in "dozen" of results in the Colorado area.
Bring bug spray.