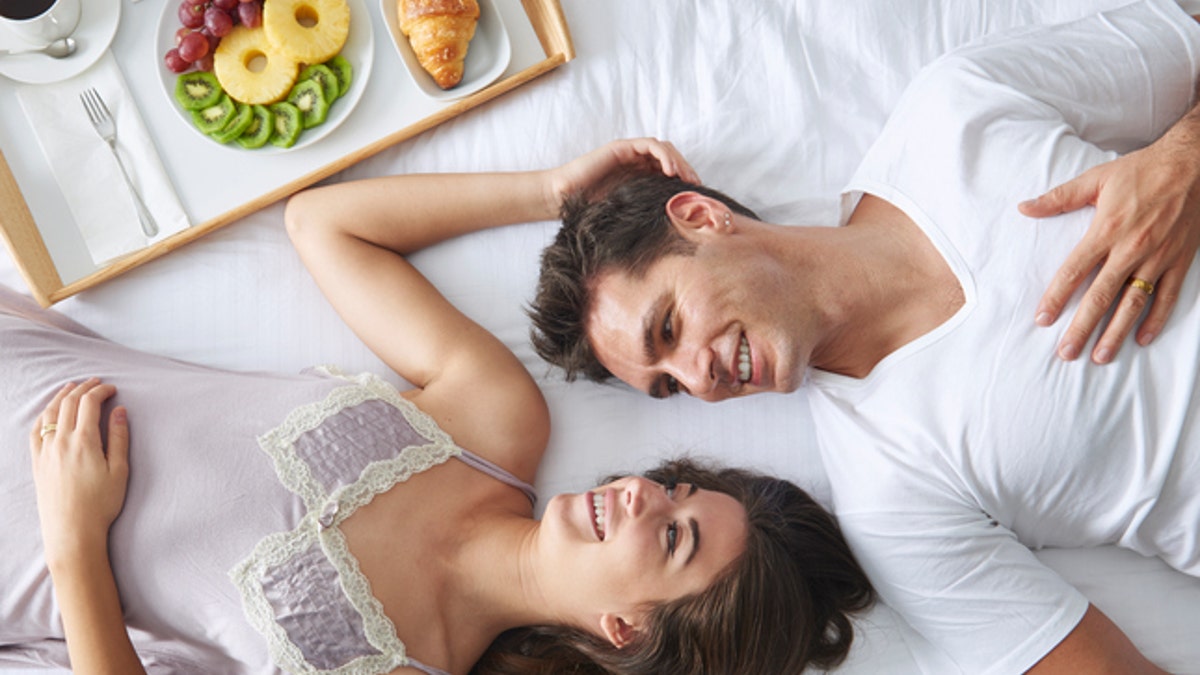 In an effort to combat Italy's declining birth rate, one group of hotels wants to incentivize citizens to procreate.
Hotels in Assisi-- a central town in the country's Umbria region-- are offering a free stay to couples who conceive at their properties.
Ten hotels are currently offering the "Fertility Room project," an effort geared toward both improving the country's low birth rate while simultaneously boosting tourism to the small, hilly city, The Independent reports.
MCDONALD'S ITALY HAS A SWEET TREAT PEOPLE ARE GOING CRAZY FOR
The hotels involved in the initiative, which began Friday, will offer either a reimbursement or a future complimentary stay to guests who conceive during their scheduled visit. In order to take advantage of the offer, couples must provide a birth certificate showing their child was born nine months after their hotel stay in Assisi.
Despite the incentive, the offer has not been endorsed by local officials.
Assisi Mayor Stefania Proietti told local newspaper Assisi Oggi that the plan had no official connection to the city's administration, while Umbria regional councilor Claudio Ricci said the region would be probing the procreation push to determine whether it was "fitting for the public image of Assisi and the promotion of the region."
But the organizers of the project, a group of tour operators in Assisi, said their goal is a positive one. "Giving birth to a child is an act of deep love, which should be encouraged despite the multitude of difficulties in life," reads a statement on their website.
EU'S NEW SECURITY CHECK SYSTEM WILL CHARGE AMERICAN TRAVELERS
"Here's how a simple idea can draw attention to the subject of reproduction and, at the same time, encourage people to discover or rediscover an idea filled with beauty and universally recognized values."
Since the 1960s, the birth rate in Italy has halved. Just 488,000 babies were born in 2015-- the lowest birth rate the country has seen since unification in 1861.