Is your dog possessed? This Japanese spa wants to help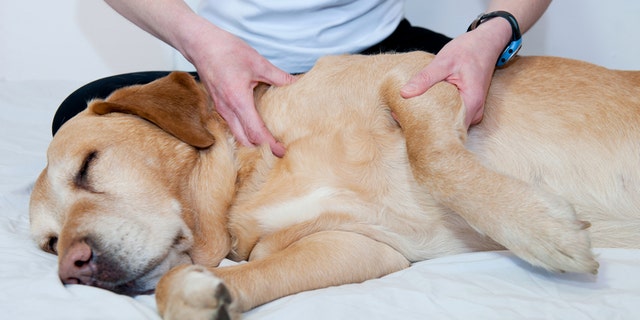 NEWYou can now listen to Fox News articles!
A dog spa in Japan is taking pet pampering to head-twisting new heights — by offering to drive out a pooch's inner demons.
A Shinto priest at D+ Kirishima's in Kagoshima Prefecture will rid Rover of evil spirits, and pray for his future good health during the 30-minute ceremony, the Toronto Sun reported.
The "Pet Dog Exorcism Plan" includes a room for two humans and their possessed dog, breakfast, dinner, and of course, the vanquishing of evil spirits — all for the Satan-busting price of $430.
Pooches in their "unlucky health years" — older dogs with odd-number ages — are more prone to being possessed, the spa explains on its website.
Says the spa, "Seven-year-old, 10-year-old, and 13-year-old dogs need to be careful of their health, as it's easier in those years for them to gets diseases of aging."