Is Paris making a tourism comeback in 2016?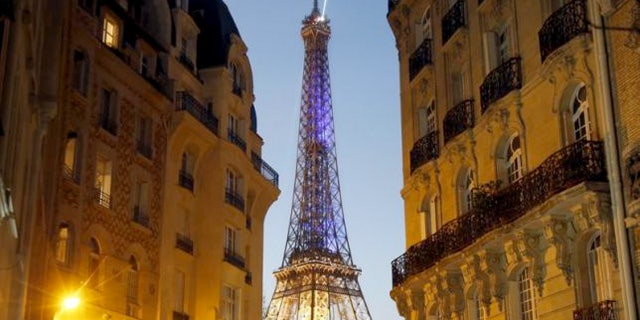 So far in 2016, there's nothing but good news for Paris when it comes to tourism. The City of Light is definitely making yet another comeback.
The destination's tourism industry took a big hit immediately after the Nov. 13, 2015, terror attacks that rocked the city. Visitors canceled trips and airlines suspended flight service and it was unclear what the long-term effects would be on the city after being hit twice in one year by acts of terror.
While tourism numbers have definitely dropped, they are making a swift recovery. Visitors are heading back to the city and, as the chill of winter begins to wear off, spring is beginning to thaw the doubts of travelers who are once again looking to travel to Paris.
Sojern's Global Travel Insights Report analyzed traveler data over the months following the attacks and concluded that after initial drops of nearly 50 percent in visitor arrivals, travel began to show signs of strengthening as early as mid-December and saw a spike in visitors over the New Year's holiday.
The survey concluded that the rising visitor numbers are very positive and Paris is a space to watch, especially when volatility remains as travel in 2016 is still being disrupted in places by acts of terror.
The City of Light is focused on the positives and, as it relies on the tourism industry for millions of jobs to support its citizens, the only place to go is forward.
Hotel Boom
Recently, Paris swept Forbes Travel Guides, raking in the most stars of any other destination. It racked up nine Five-Star hotels and tied Macau for having the highest number of top-rated hotels worldwide. Top brands were recognized on the list, including the Four Seasons, Dorchester Collection, Peninsula, Shangri-La and Raffles.
It must be no coincidence that a city so renowned for its hospitality is welcoming more hotels into the fold this spring.
Scheduled to open around April is the Trinite Hausmann by the Maranatha Group in the 9th arondissement.
The Novotel Suite Paris Expo Porte de Versailles will open in April with 99 suites. The hotel will be a fantastic option for families looking for extra space. The property will feature free Wi-Fi access as well as a children's play area.
Also scheduled to open in April is Marriott's Renaissance Paris Republique Hotel. The property will have rooms overlooking the garden and restaurant and the property is located in between the Canal Saint Martin and Le Marais districts in Northeast Paris.
This spring will also see the opening of a couple of boutique properties. Compagnie de Bagatelle is opening the Roch Hotel & Spa with 37 rooms, a restaurant and a spa in the 1st arondissment and, in May, La Chambre du Marais, a deluxe boutique hotel with 19 rooms, exclusive services and a champagne bar, will open on Rue des Archives.
One of the coolest new additions to the Paris hotels landscape is sure to be Off Paris Seine, a 58-room floating hotel opened in collaboration with Citysurfing, Seine Design, Novaxia and Elegancia hotels. Elegancia is known for its hipster boutique properties, and Citysurfing is a champion of eco-friendly floating structures.
Speaking of floating structures, the hotel will not be the only one on the Seine. A new 600-seat concert hall called Flow will also be hosting events beginning in the spring
New Flight
Paris will also be more accessible via air to U.S. visitors. Delta is launching nonstop service to the city from Raleigh-Durham on May 12. The flight will operate in conjunction with the airline's European joint venture partners Air France, KLM and Alitalia using 164-seat, Boeing 757-200ER aircraft. Flights depart in the evening and land in Paris the following morning.
TravelPulse:
Look Out, Norovirus: The Spread Of Mediavirus Is a Full-On Outbreak
How Are Agents Faring In The War of Public Perception?
Election 2016: Confessions of A Political Tourist
4 Places To Visit Before Climate Change Destroys Them Forever
Spring Break 2016: Travel Agents Dish on the Perfect Family Getaway