Inside Universal Orlando's new Jimmy Fallon-themed ride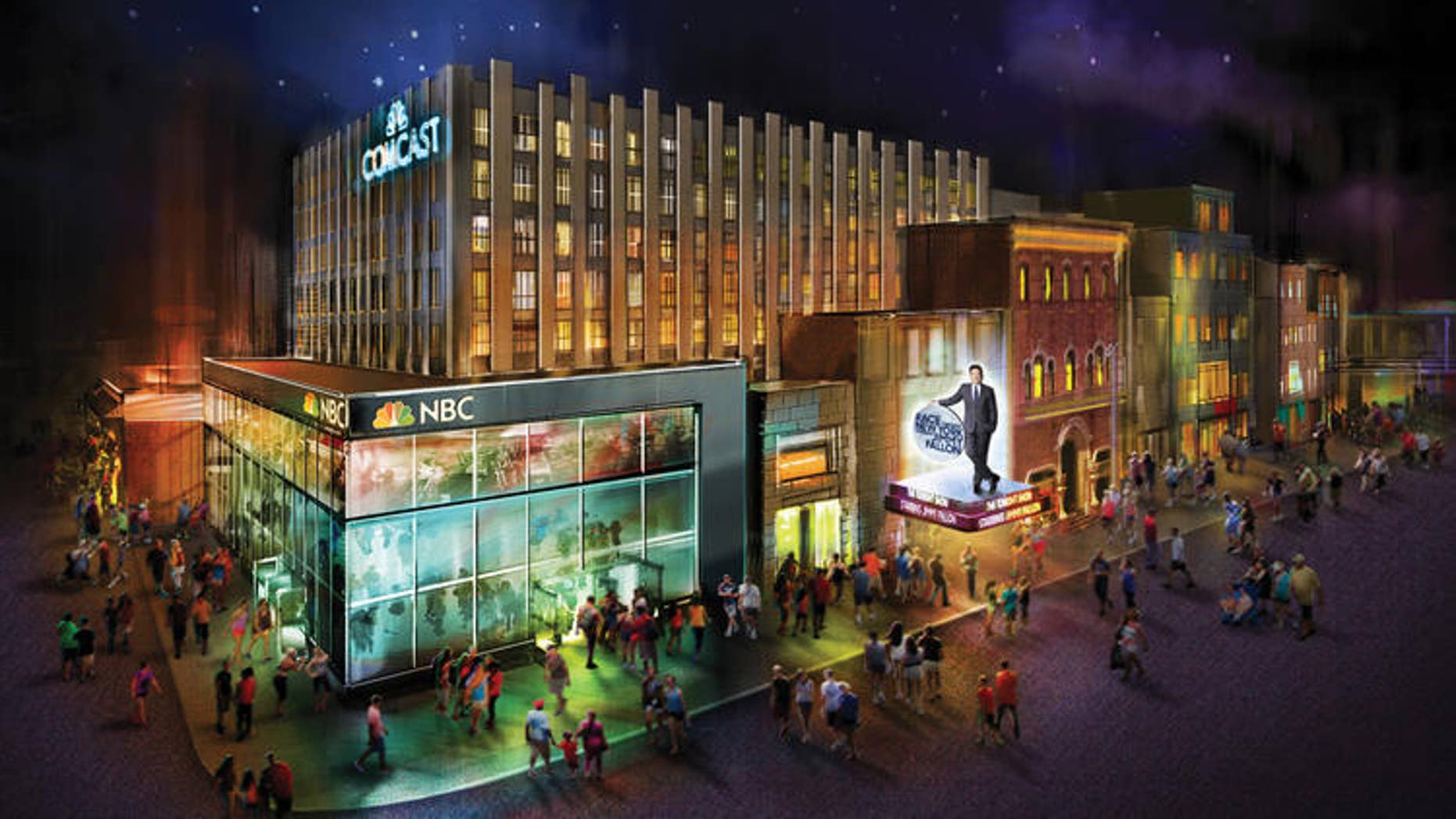 Fans of late night host Jimmy Fallon are in reportedly in for real thrills next year.
Universal Studios has released more detals on the upcoming ride based on the life of the SNL alum, the Orlando Sentinel reports.
"Race Through New York Starring Jimmy Fallon" is still under construction but it's officially set to open in the spring of 2017. So what can riders expect?
The theme park is touting is the new ride vehicle, which will seat up to 72 people, as "the world's first-ever flying theater."
CALLING ALL WIZARDS: UNIVERSAL REPORTEDLY DEVELOPING REALISTIC HARRY POTTER WAND ATTRACTION
Passengers will race Fallon through the streets of New York City-- taking in famous sites like the Statue of Liberty, the Empire State Building and other famous landmarks. They'll also be able to enjoy interactions with Hashtag the Panda, the opportunity to send Fallon-like thank-you notes and the chance to play a "Jimmy Drive" videogame.
Actual props and set pieces from "The Tonight Show" will also be on display throughout the ride, including suits of former hosts, cue cards and studio cameras. The attraction also features cameo appearances by "Tonight Show" announcer Steve Higgins and the show's band, the Roots.
"Race Through New York" is taking the spot formerly held by longtime attraction "Twister: Ride It Out," which closed in 2015.
Dozens of fans gathered in the park in January to celebrate the closing of the iconic ride, many dressed as characters from the 1996 action film.
Another iconic Universal attraction, "Beetlejuice Graveyard Revue," was also closed this year.
'FAST & FURIOUS' COMING TO UNIVERSAL ORLANDO
The musical show featuring classic monsters was originally scheduled to close in December 2015 but after a major demand for tickets, Universal extended the show's run into January before finally shutting its doors.
It will be replaced by the "Fast & Furious: Supercharged" ride, also set to open in 2017.