Iconic movie hotels you can actually stay in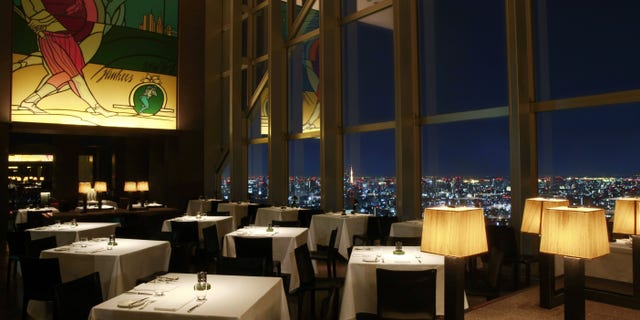 Beauty, grandeur, mystique—a hotel with these traits can attract the attention not only of guests looking for a luxurious stay but also of Hollywood filmmakers searching for the perfect place to shoot the next big hit.
From lavish landmarks in New York City to a converted palace in India, these ten hotels around the world have captured the creative eye of filmmakers and helped blur the line between reality and the fantasy of motion pictures.
1. Park Hyatt Tokyo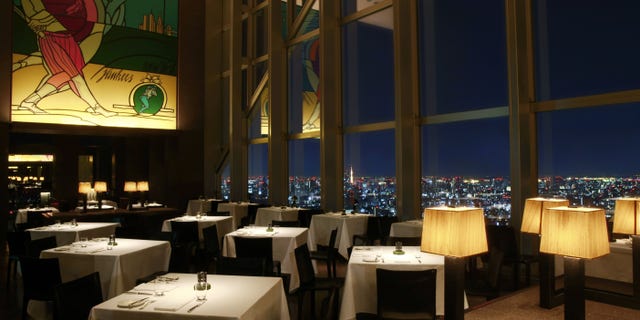 A collaboration between designer John Morford and architect Kenzo Tange, the Park Hyatt Tokyo is perhaps most famous as the setting of Sofia Coppola's complex exploration of companionship in her 2003 comedy "Lost in Translation," starring Bill Murray and Scarlett Johansson. Hotel guests can enjoy the same Japanese whiskey that Murray's character promotes at the New York Bar and take a dip in the same pool where he swims laps. On clear nights, there are views of Mt. Fuji to be had.
2. Beverly Wilshire, A Four Seasons Hotel, Beverly Hills, California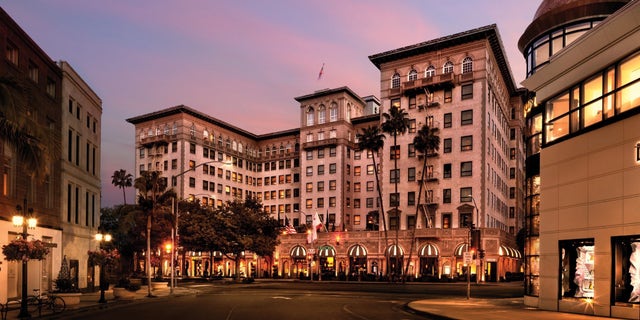 There's an obvious reason this iconic property is known to some as the "Pretty Woman Hotel." Although only the Beaux Arts–style exterior appeared in the 1990 hit, starring Richard Gere and Julia Roberts, the filmmakers built sets based on the guest rooms for other scenes. If you're feeling nostalgic while staying here, the film can be borrowed from the hotel's library.
3. The Waldorf Astoria, New York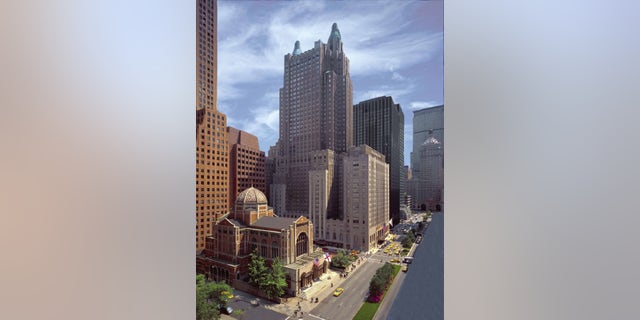 When it was built in 1931, it was the tallest hotel in the world, epitomizing the glamour and influence of early-20th-century Manhattan. Not only has the Waldorf Astoria enjoyed the patronage of every U.S. president since Herbert Hoover, it has also welcomed a fair number of filmmakers. The hotel, revered for its Art Deco style, can be seen in many movies, including "Scent of a Woman," "The Royal Tenenbaums," "Coming to America," and "Maid in Manhattan."
4. Millennium Biltmore Hotel, Los Angeles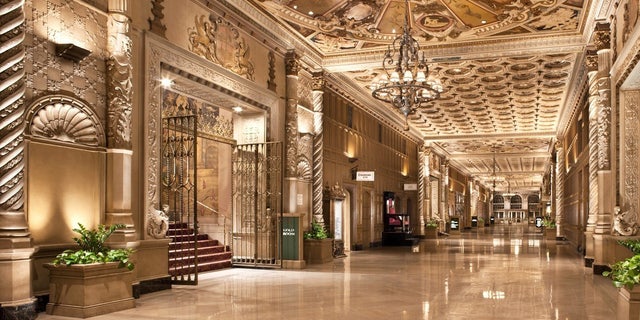 The Millennium Biltmore Hotel boasts an impressive list of hundreds of movies and television shows filmed inside, including "Ghostbusters," "The Italian Job," "Ocean's Eleven," and "Chinatown." As the gorgeous property embraces Hollywood filmmakers with open arms, guests will often see "Filming in Progress" signs throughout the hotel.
5. Hotel Regina, Paris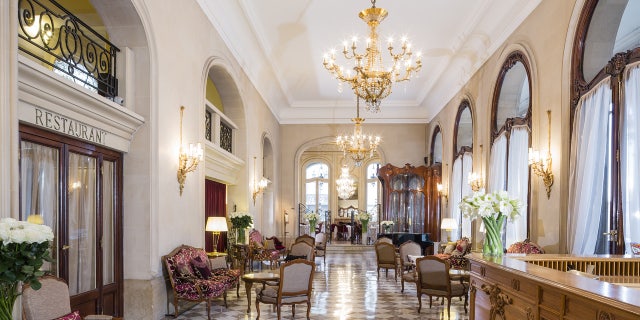 Converted from a king's stable into a hotel for the World Expo in 1900, this five-star Parisian hotel sits right across the street from the Louvre and has been owned by the Baverez family since it opened. Visitors may recognize certain parts of the hotel from the thriller "The Bourne Identity" and Luc Besson's "Nikita," among others.
Check into more of the world's most fabulous hotels from iconic movies.
More from Architectural Digest
10 New Exotic Retreats Around the World
Go Inside a $53 Million Private Jet
Inside Jennifer Aniston's Gorgeous Beverly Hills Home
10 Awesome Hotels in California's Wine Country