Hundreds stuck in Dominican Republic airport after airline gets suspended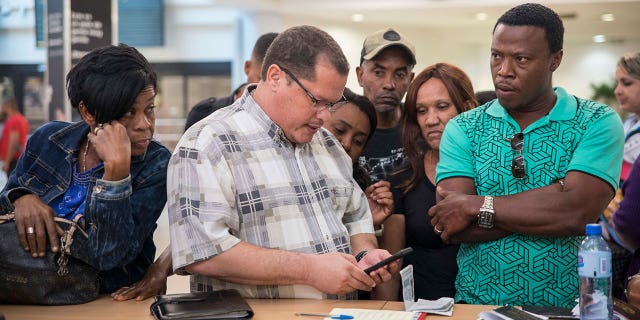 Hundreds of travelers were stranded in the Dominican Republic's main international airport on Friday after authorities suspended the country's principal airline for not paying debts.
Officials announced Jan. 27 that they were suspending Pawa Dominicana's operations at the Santo Domingo airport for at least 90 days because the company owes $3 million in taxes and airport fees to the government and $5 million to private contractors.
UNITED CHANGES SUPPORT ANIMAL POLICY AFTER PEACOCK FIASCO
Some 1,300 passengers arriving in Santo Domingo on other airlines for connections with Pawa over the last week have found themselves without a way to reach their final destinations and many are sleeping in the airport due to the high prices of nearby lodging.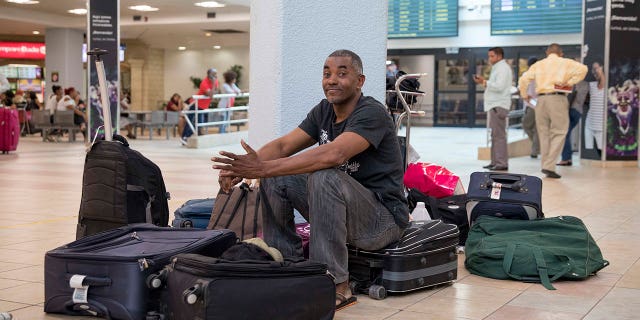 "We're sleeping on suitcases or the floor," said Katherine Flores, a Venezuelan who has slept in the airport one night since her flight to Curacao was canceled. She and her friends said they had already spent all their vacation money on food at the airport.
Since 2015, Pawa Dominicana has been offering flights from Santo Domingo to Antigua, Aruba, Curacao, Caracas, Havana, Miami, St. Martin and Puerto Rico.
The company declined to comment, but has told passengers to wait two to three weeks for refunds. It has not offered to help with food or lodging.
"I need my money now, not in 21 days, so I can buy another ticket," said Lourdes Tabar, who lives in Curacao and has been stuck in the airport for five days.
"The airline hasn't even shown its face," said Luis Francico Balbuena, who has slept in the airport for two nights since his Curacao flight was canceled.
FOLLOW US ON FACEBOOK FOR MORE FOX LIFESTYLE NEWS
Dominican officials have managed to put about 600 passengers on other flights since Jan. 27. Some 7,000 others have seen flights canceled that were scheduled for later this month.