How to travel the world for just $1,000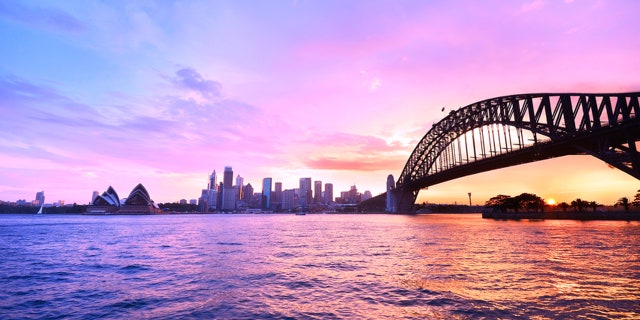 Flight comparison website AirfareSpot.com has just released what could be the world's best itinerary for budget travelers.
Their travel specialists have linked seven cut-price airfares, creating a round-the-world trip featuring the world's brightest and most exotic destinations.
It combines everything from bright lights to architecture, culture, food and beaches, covering almost 40,000km over about a month.
Just when you think it can't get any better, the price comes in at just $1161.
In many cases, that's less than a return flight to northern Europe or America's east cost. The flights make the most of off-season rates and aggressively low fares.
In most cases, checked baggage, in-flight entertainment and food are not included, but that's easily fixed by packing strategically, charging your iPad and bringing a sandwich.
The magic formula is: JFK-ARN-BKK-KUL-SYD-HNL-PDX-JFK.
Technically, it starts and finishes in New York City, however, since the route crosses through Sydney's sunny shores, there's no reason Australians can't pick it up half way.
The trip departs the United States on January 28, capitalizing on Norwegian Air's aggressively low fares with a $139 trip to Stockholm for three days of culture.
Fair warning: it will be pretty chilly in January, but you'll still be able to enjoy the city's 14 islands, 50 bridges, and quaint cobblestone streets between mulled wines.
Next up is Thailand, where you can thaw in Bangkok's bustling streets for six days. Incredibly, the 11-hour flight to Southeast Asia costs just $216 with Norwegian.
The third stop is Australia, via Kuala Lumpur. Theoretically, the nine-hour layover is long enough to go exploring, but since it's at night the planners suggest getting a hotel.
Since the trip passes through NSW for three days in February, and you can join the itinerary on February 9 with Jetstar's $310 ticket to Hawaii.
You'll spend four days on Honolulu's Waikiki beach before flying back to the New York, via the vibrant west coast city of Portland, for $34 on Hawaiian Airlines.
The 11-hour layover is more than enough time to hit the streets and sample Oregon's renowned microbreweries before landing at JFK and making your way to Times Square.
You can find out more about these flights on AirfareSpot.com.
This story originally appeared on news.comau.