How to Survive a "127 Hours" Ordeal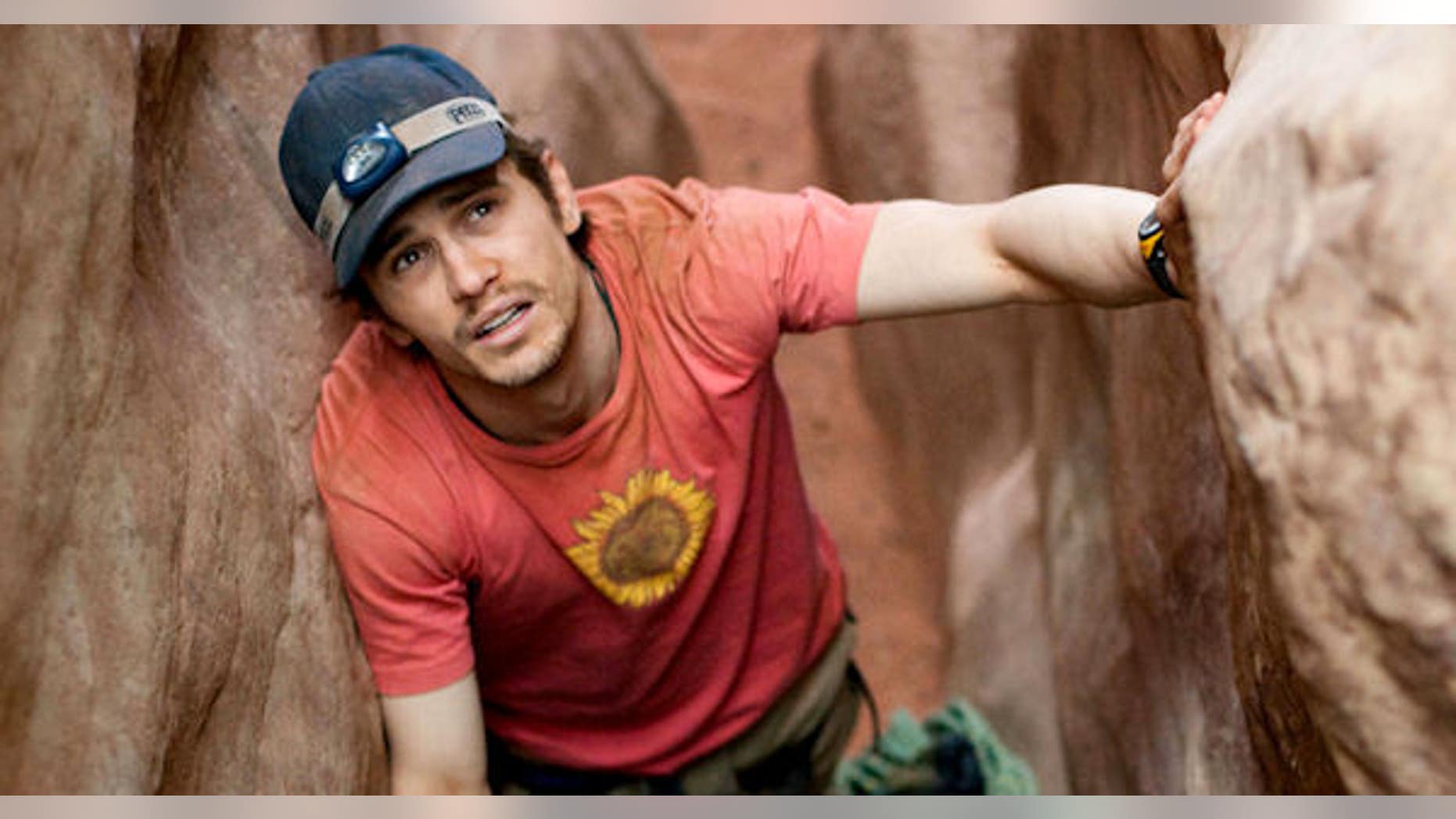 In the movie "127 Hours," hiker Aron Ralston (as portrayed by Oscar nominee James Franco) winds up trapped in a crevice of Utah's Bluejohn Canyon. After relying on his survival skills – including drinking his own urine to prevent death by dehydration – he escapes by (spoiler alert) amputating part of his arm, which for most of the 127 hours has been pinned between a boulder and the canyon wall. While trapped, Ralston comes to terms with the possibility that he may die in the canyon and videotapes messages to his family. Driving home the most important cautionary message of the movie is the fact that despite hiking to a remote place, Ralston failed to tell anyone where he was going before leaving for the trip.
In 2010, relief worker Dan Woolley wound up trapped for 65 hours beneath the collapsed six-story Hotel Montana in Port-au-Prince, Haiti, following the country's magnitude 7.0 earthquake. After relying on his survival skills – including drinking his own urine – rescuers pulled him from the elevator shaft where he was trapped. During the 65 hours, Woolley came to terms with the possibility that he might die and wrote goodbye notes to his wife and two young sons. And while several people knew Woolley was in Haiti, a last-minute switch to the Hotel Montana meant no one knew where he was staying.
Woolley and a colleague were just walking into the hotel lobby when the earthquake hit. "I experienced explosive sounds, felt the ground move under me, and within three seconds the hotel had collapsed, plunging me into darkness," recalls Woolley. "My colleague was killed."
Suspecting that the massive quake would yield aftershocks, Woolley knew he had to move to a more stable location. "I was able to use my digital SLR camera to take pictures of the space around me," he says. "I couldn't see due to the complete darkness and because my glasses had fallen off. By looking at the photos I took on the camera's playback, I was able to find an elevator car 20 feet away. I crawled to safety and arrived in the elevator seconds before a 5.9 or 6.0 aftershock struck.  If I had stayed I believe I would have been killed because the area I was initially in collapsed in the aftershock."
Along with his shrewd decisions to move and later drink his urine -- a trick he says he learned from watching Bear Grylls on the TV series "Man vs. Wild" – Wooley's other survival tactics included using information from an iPhone first-aid app to treat his head and leg injuries as well as setting the phone's alarm to wake him periodically in case he became unconscious. Above all, Woolley says, the most important thing he did to survive was to think positively and solidify his faith in God. "I purposed to keep my mind oriented toward hope and the possibility of rescue through prayer, singing songs, encouraging conversations with others trapped near me, writing notes to my family, even building a tower of broken concrete pieces representing things I was thankful for. I knew that if I lost hope mentally my body would likely also lose hope and the end would come quickly," adding that "for people who want to be prepared for a life-threatening crisis, examining and solidifying their faith is perhaps the most important preparation they could take."
Woolley told me that while he read Ralston's autobiography "Between a Rock and a Hard Place," he has not yet seen "127 Hours," which is based on the book. "There are so many parallels between my experience and Aron's," Woolley says.  "I think the movie may prove difficult for me to watch.  I plan to wait until I can watch it at home and fast forward any parts that prove too challenging for me." Among the other similarities noted between his and Ralston's ordeals, Woolley observes  that "I found in myself a gritty determination to do whatever it took to survive and get back to my family, though fortunately, for me this did not include cutting off a limb. But I'm sure I would have if needed."
Blame it on the rain.
An adventure guide, Melanie Webb knew the potential dangers of exploring canyons.  However, one day she decided to explore some of Zion National Park's slot canyons on her own. Unlike Franco's Ralston character, she "told two friends where I was going and when I'd be back, bought my permit from the Zion backcountry office, [and] set up my SPOT locator beacon to track where I was. "And I did what one always does when venturing into a slot canyon, I checked the weather report. With a mere 20% prediction of precipitation and nearly 150,000 acres to choose from, I had nothing to worry about."
Webb plowed ahead, yet around the four mile mark of her 10-mile roundtrip hike, she saw rain clouds. And by the time she reached the "dark, undulating tunnel of the [slot canyon] Subway with its deep pools and trickling waterfalls," she smelled the rain. Soon she heard the thunder and "without pausing to think I turned and ran full speed through the tunnel, making my way through the stream and up a sandy bank." Within the narrow and now muddy canyon, Webb tried to tread carefully but at times ran, at one point tripping over an exposed root. With four miles to go before reaching the canyon exit route, she regrouped and eventually made it out. She reminded herself "why I turn guests on my trips around at the first sign of rain. Travelers seeking an off-the-beaten path Zion adventure with me may be aware of the risks, but they depend on me to show them the way."
How to keep it together on the wrong side of the mountain.
Skiing through the woods is acceptable at Mad River Glen in Vermont, explains Michael Yingling, as long as you go in groups of three. Nearly a decade ago he and a couple buddies "were trying to find this woods cut to make some fresh tracks between open trees." They gave up, but Yingling figured it could be worth another try the following day. "Foolishly, I went alone, and without a radio." He cut along the mountain ridge and was soon lost. "I decided I'd just continue down until I found my way out, but the further I got the more dense the saplings, the flatter the terrain, and the wetter the snow. I kept hiking for several hours, on flat ground in alpine skis. I'd considered taking them off, but realized I would sink into the three feet of snow under me."
Yingling says that "it was a relatively warm day, so I had begun sweating. I removed my jacket to prevent sweating further and inducing hypothermia, as well as to reduce water-loss. I ate some snow, but it wasn't helping. I tried screaming for help several times as I went, but never heard any signs of hope, so I decided to conserve my energy to escape until the sun started getting low -- if it came to that."

After losing track of time and encountering one false lead after another, Yingling followed a power line that led to house – which was empty. "I found what appeared to be a fresh puddle near a roof drain and had a sip before I threw my skis over my shoulder and started walking up the road.  I was still far away from the base of Mad River Glen, I knew, but with a car passing every few minutes I knew I could flag someone down if I needed to." Eventually Yingling accepted what would be an eight-mile ride back to the base. He didn't tell his family what happened until years later. Since then, the avid skier says he's "decided not to ski in the woods outside of trail paths without at least one other person."
Between jagged rocks and a hard place.
Halfway between New Zealand the Cook Islands lies Niue, an island that Lonely Planet founder Tony Wheeler says is "an upthrust coral reef," meaning "it was all underwater at one time until some geological disturbance pushed it up above sea level. So the rock is all jagged, razor sharp, dried out coral." A road rings the island, but Wheeler found himself on Niue's "less inhabited east coast," where the road "was a mile or two inland from the very rugged coastline. I'd left my car by the road and set out to walk to the spectacular east coast cliffs," Wheeler recalls. "Dumb decision one was to think 'this is only going to take half an hour' and not put my water bottle in my day pack. Dumb decision two was not to mark where the trail emerged on to the coast. When I came to return I couldn't find it."
Wheeler wandered, trying to find the marked trail or road. "I was soon clambering up and down jagged gulleys and ravines, fighting my way through twisted undergrowth, scratching my legs and arms and getting thirstier by the moment. An hour later I'd travelled perhaps a hundred yards and began to ponder what would happen if I were to fall and break an ankle or leg. Eventually my car would be found, but how long would it take to find me? On this knife-edged terrain I began to have visions of bleeding to death before I had a chance to die of dehydration. Of course I did eventually find my way out, although back at the hotel I tossed my shoes straight in the bin, they'd been cut to ribbons on the jagged rocks."
Did Wheeler have any epiphanies during his ordeal? "Well, the usual ones," he says, " which I've unfortunately had rather too often in my life," that "that was dumb of me, I was lucky to get away with that so easily, [and] that's another of the nine [lives] gone."