How to make this ski season budget friendly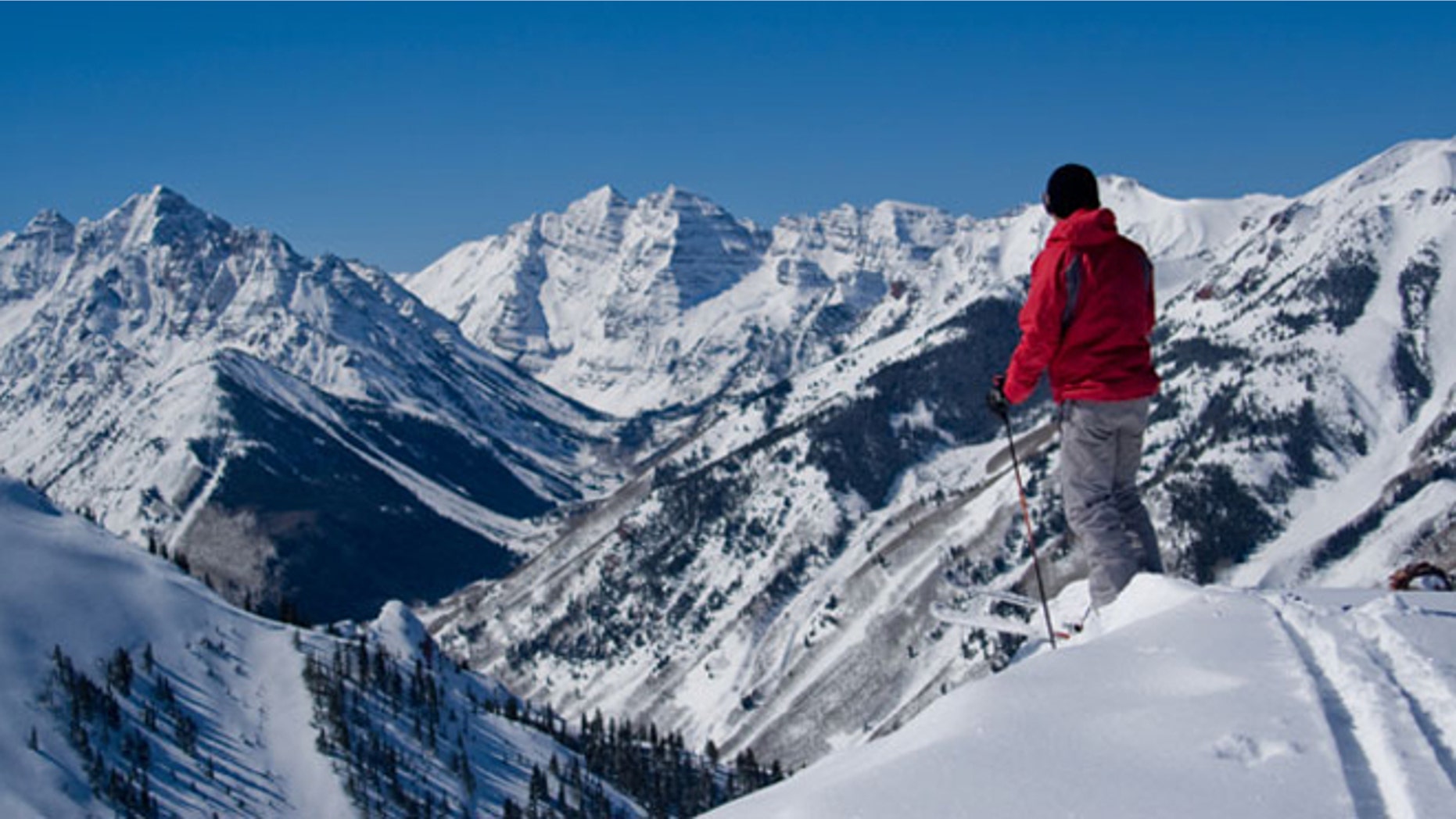 When you think about destination ski markets, the western mountains of North America tend to dominate people's minds. Folks across the country flock to places like California, Colorado, Utah and British Columbia to experience some of the best snow around.
Unfortunately, this popularity also means that prices get driven up as well. So, if you're aiming to head out west this season, you could be spending a good portion of your travel budget on expensive accommodations. Add to that the cost of renting equipment, pricey lift tickets, and high-priced food and entertainment, and now you're probably facing a pretty big budget to hit the slopes. That can really put a dent in any future spring or summer travel plans you might have.
The good news is that with a little creativity and flexibility, people can still catch a break when planning their next winter adventure.
There are some fantastic destinations that offer the same great ski conditions at the more popular spots like Aspen and Vail, but at a fraction of the price. You just have to know where to look.
I'd like to share with you my list of the top three budget-friendly skiing destinations, along with a few general money-saving tips so you can get the most out of this year's skiing season without leaving all of your money on the mountain.
Reno-Tahoe, Nev. – offers big discounts and prime access for ski bums
Reno isn't just a prime spot to hit the slots; it's also a great winter destination that's full of value. My suggestion: stay and play in Reno, but ski the Sierras. "The Biggest Little City in the World" is only about 35 minutes away from some of the best skiing in Lake Tahoe, and by taking a short drive to the slopes, you can take advantage of all Big Blue has to offer without breaking the bank. If you don't feel like getting behind the wheel, don't fret because you can easily hop on one of the many low-cost buses that will take you right to many of Tahoe's world class ski resorts.
Look for great conditions this year at places like Northstar, Heavenly, Squaw Valley and Mt. Rose. That way, adventurers can rock Tahoe's slopes during the day and thaw out by the bright lights of Reno at night. This winter in particular, hotels have been offering stellar discounts in the Reno area – folks can stay at a 4-star hotel in the Downtown Reno area for as little as $32 a night. Plus, the city itself enjoys a fairly low cost of living, so you can indulge in great restaurants, shopping and nightlife, even on a budget.
Whistler, B.C. – more hotel distribution means more deals in this world-class winter destination
This dream destination is less than two hours away from Vancouver and has over 8,100 acres of snowy slopes to tackle. It's most well-known mountain is Whistler Blackcomb, which has a variety of terrain tailored for whatever adventure fits your mood, from normal ski and snowboard slopes to half pipes and hele-skiing/boarding.
Adult lift tickets for two to three days will cost you $179, but this snowy city has seen an increase in hotel inventory on discount sites like Hotwire, resulting in falling prices that are actually below last year's rates. In fact, Whistler topped Hotwire's list this January for the biggest hotel price drop in Canada, meaning folks can stay at a 3-star Whistler Village area hotel for as little as $100 per night. And when you're not flying down the mountain, you can take advantage of free or close to free experiences like heading to the venues at Whistler Olympic park, stretching your body at one of Lululemon's free yoga days or taking a tour through Whistler Brewery for less than 15 dollars.
Ogden, Utah – high-end slopes without the high-end prices
Utah is definitely known for its snowy mountain playgrounds, but if you're a budget-conscious skier, you're really going to love Ogden. Most snow bunnies head to Park City or Beaver Mountain when they're in Utah, but Ogden is only 40 miles away from Salt Lake City and is a prime ski area with three major resorts – Wolf Mountain, Snowbasin and Powder Mountain.
With thousands of acres of powdery paradise, Ogden is ideal for all types of snow enthusiasts. Named the number two ski town in North America by Powder Magazine, this mountainous locale might not have 4- or 5-star resorts, but you'll certainly feel like you're skiing in the lap of luxury when you shred down one of the city's perfectly snow-covered slopes. Afterwards, you can stay at a 3-star Ogden area hotel for as little as $80 dollars a night. When you're done skiing for the day, be sure to head to 25th Street to wind down. Here, you can be on a budget and still enjoy a drink, listen to live music or play some pool at popular nightlife spots like The City Club or Rooster's.
More Ways to Ski and Save
Beyond knowing which destinations will be bargains this year, here are a few more tips that should help save time and money when you're hitting the slopes. First, if you don't own skis or snowboarding gear and don't have a friend who can lend you their equipment, consider renting at a local sporting goods store once you get to your destination. Off-mountain shops like Sport Chalet or Big 5 can be anywhere from 20-50 percent less than renting while on the mountain, so you're not only saving yourself some money, but you're also avoiding the long lines at the resort's rental counter.
Second, lift tickets can cost you as much as $150 per day when you're buying at the base of the mountain on a busy weekend, but many of those same mountains and resorts will email advance specials to those that join their mailing list. Also be sure to check out discount sites like Liftopia where buying your lift tickets ahead of time can net you up to 80 percent off.
Third, when planning a trip to the snow, think ahead, even when it comes to food. Just like most tourist attractions, food and beverage costs while on the mountain can be pretty incredible. So, rather than spend extra money on over-priced snacks, bring your own. Planning your meals and snacks ahead of time won't just save you money, it will also be healthier, and your body will thank you by providing more energy so you can ski and snowboard the entire day.
My final piece of advice is pretty simple: avoid weekends. Mountains are always a lot more crowded once Friday rolls around, so if you can head there during the week, do it. Fewer people means you get more runs down the slope, plus many resorts offer excellent mid-week savings.
There's no denying that the big resorts got big for a reason: most of them are amazing. But heading to the mountain for winter enjoyment shouldn't mean emptying your bank account. So take the time to search out places that offer an overall great value and you'll be sure to find some powdery hot spots that still offer pristine conditions for those on a budget. All you have to do is plan ahead and enjoy the ride!
Above savings are calculated by comparing Hotwire Hot Rates for select destinations. Hotel sample rates are based on Hotwire searches made on 1/18/13 for stay 1/30/13 - 2/01/13.