How to make the most of your Disney trip-- be it land, sea or air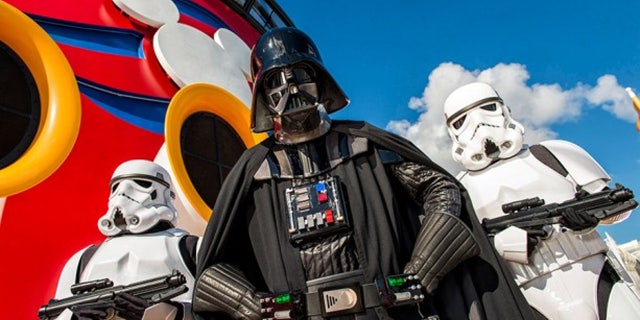 With new Disney attractions, dining options and fans going gaga for "Star Wars: The Force Awakens" -- I've been getting a lot of questions about Disney trips lately, so I thought I'd answer a few here.
But first, here's an idea of what's new.
Southern California's Disneyland is planning a new 14-acre Star Wars themed land, although it may open until 2017 (Disney hasn't released the official date yet). But in the meantime there are already some movie-related attractions and characters at the park, including meet-and-greets with dark force warrior Kylo Ren, Chewbacca, and Boba Fett.
For non-Star War fans, events continue to mark the park's 60th anniversary. The big anniversary party at Disneyland continues through Sept. 5 with fireworks, parades and more.
Over at Orlando's Disney World, you can experience Star Wars thrills by zooming into space via a 3D, motion-simulated galaxy flight or check out the movie-themed pyrotechnics at Star Wars Launch Bay, which opened late last year at Disney's Hollywood Studios.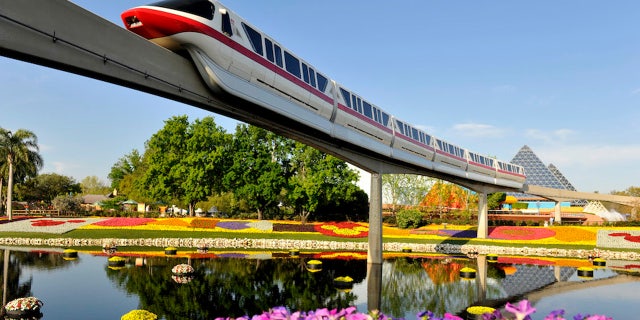 Or eat your way through a re-imagined Orlando's Downtown Disney called Disney Springs with new restaurants, shops and more.
For more of what's new, check out specific sites for Disneyland and Disney World.
Tickets to Attractions
But before you go, check out the new ticket prices. Disney World: Magic Kingdom tickets for age 10+ are now $105, $99 for age 3-9. At Disneyland, and adult tickets $99, and $93 for kids but elite annual passes are now $1,049 . One bit of good news is park ticket prices drop (per day) for longer stays.
Disney Cruises
Disney cruises get consistently good reviews by travelers looking for family-family activities and some adult time. Its two largest ships of its fleet, the Disney Fantasy and the Disney Dream have caught the Star War's fever too. Fans can spend a "Star Wars" Day at Sea, a day-long celebration taking place through April on a total of eight of the Disney Fantasy's Western Caribbean sailings departing out of Port Canaveral, Fla. But Disney cruise ships travel all over the world. (See the destinations here.)
Where to Fly
The best way to get the cheapest flights is by comparing ticket prices of a wide variety of airlines on an airfare comparison site. The reason: No single airline always has the best price.
--Disney World: Fly directly to Orlando (MCO) but if you're feeling frugal, check prices to Tampa (TPA); it's about 80 miles away but could be significantly cheaper.
--Disneyland: Several options for this park. The airport in Orange Co./Santa Ana (SNA) is closest but flying into the big nearby hub of Los Angeles International (LAX) often means cheaper fares. Another possibility is JetBlue's focus city of Long Beach (LGB) which frequently has good deals for folks in western states.
--Cruise ships: Ports of departure include Galveston, Miami, New York, Port Canaveral, San Diego, San Juan (Puerto Rico), Barcelona, Copenhagen, Dover (England) and Vancouver.
You can often save by adding a stop to a flight so be sure to compare the price of non-stops vs. connecting flights.
Park Survival Tips
Bring the essentials: Don't forget to pack sunscreen, water and rain gear. Southern California can get uncomfortably hot in summer and fall while Central Florida can be brutal much of the year so use sunscreen and drink lots of water. Disney lets you bring water bottles into its parks which can be topped off at drinking fountains. Don't let your Florida outing get interrupted by rain, either; buy a cheap plastic poncho before you get to the park (we've seen fold-up, pocket-sized ones for around $5).
Drones and selfie sticks: Don't even think about bringing these onto a Disney property.
FastPass: This Disney service is free and holds your place in a line for rides and other attractions; find Fastpass kiosks near rides.
Book activities early: Disney events that include meet & greets with characters fill up quickly (sometimes days or even weeks ahead) so book sooner rather than later.
Hit the kiddie rides early: Little ones don't seem to get to the park as early as others, so their rides tend to be less crowded first thing in the morning; if yours are up-and-at-'em at first light, hit the kiddie rides first.
Pace yourself: Disney World covers 43 square miles and while much of it includes hotels and golf courses, we're talking a lot of ground to cover. Disneyland is smaller but add in the park next door, Disney's California Adventure, and it'll seem huge. Take a break now and then, even if it's just to grab a quick bite or sit in the shade.
Bring something for autographs: Don't make Chewbacca wait for you to produce an old boarding pass or a crumpled paper towel. And have a pen handy, too.