How to keep your frequent flier miles from expiring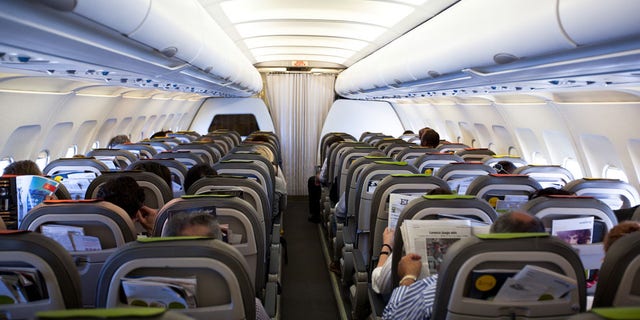 If you're like me, the thought of losing your frequent flier miles to an expiration date can leave you feeling like you gotta plan a trip — and fast!
Let's face it: you spent a lot of hours cramped in a cabin, criss-crossing the country (or countries) earning those points. And don't even get me started on the amount of money you may have charged on rewards' earning credit cards to rack up miles. It's work. A lot of work.
But beware. The airlines may giveth, but they are just as quick to taketh those miles away.
It may come as a surprise to learn an estimated 39 billion points expire every year. Many times people just don't realize frequent flier miles, like cartons of milk, can come with an expiration date. And just about every airline has its own rules about how long your points will last.
The confusing part is keeping up with those ever-changing regulations the airlines can alter on a whim.
Alaska Airlines' miles, for instance, expire if there's no activity in your account for two years. American Airlines' points expire 18 months after your last transaction. That's the case with many other carriers. Delta may be the exception to the rule. Its SkyMiles, as they're called, used to expire but not anymore— at least not for now.
Still, for those of you with a countdown clock on your points, these simple tips will breathe new life into your miles.
Buy some miles.
Something as simple as purchasing 1,000 points (for as little as around $40) could extend the longevity of your miles up to three years. A little account activity like transferring in miles from a friend or relative could "reset the clock" on the expiration date as well.
Keep track of your points.
I get it. You're busy. The kids are screaming. The big project is due at work. It's hard to remember what points you have, let alone when they're set to expire. The good news is there are free websites out there that do that for you. Awardwallet.com makes it its mission to not only keep track of your airline, car and hotel loyalty programs (it even tracks Starbucks' Reward points,) it'll send you a reminder email letting you know your miles are about to cease to exist.
Take a drive.
Car rental companies often partner with airlines, so you can actually earn miles while you hit the highway. Next time you rent a car, simply ask to apply your airline frequent flier number to the reservation. The same thing goes with some hotels which have their own loyalty programs. It's always worth asking when checking in.
Go shopping.
Charges on an airline branded credit card like the Chase United MileagePlus Explorer Card or the Citi AAdvantage MasterCard will keep miles coming in and lasting longer too. And you can earn bonus points by doing your spending online at the various airline shopping portals. Think of them as virtual shopping malls with your favorite stores except spend here, and you get bonus miles.
Take a trip.
There are some good mileage deals out there. On average you need 12,500 points for a one-way economy ticket. But check this out: British Airways will let you fly from Los Angeles to Las Vegas for 7,500 of its Avios points. Even better, you can snag a seat on a flight from London to Paris for just 4,500 miles. Take advantage of your miles now because points devalue over time which means the longer you wait, the more miles it'll take to get an award booking.
Gone but not forgotten.
Now, for those of you saying, "Thanks Miles Guy but my points are already gone," there may be some good news. Turns out, at least two of the big carriers--American Airlines and United Airlines --will actually allow you to purchase back some of your expired miles for a fee. I once found a client more than 500,000 United MileagePlus miles that had expired, simply by calling the airline and asking if there were any points he could purchase back. Around $500 later, he's sitting on enough points to send he and his family first class anywhere on earth. That was a call worth making.