How to dive with sharks- and not get eaten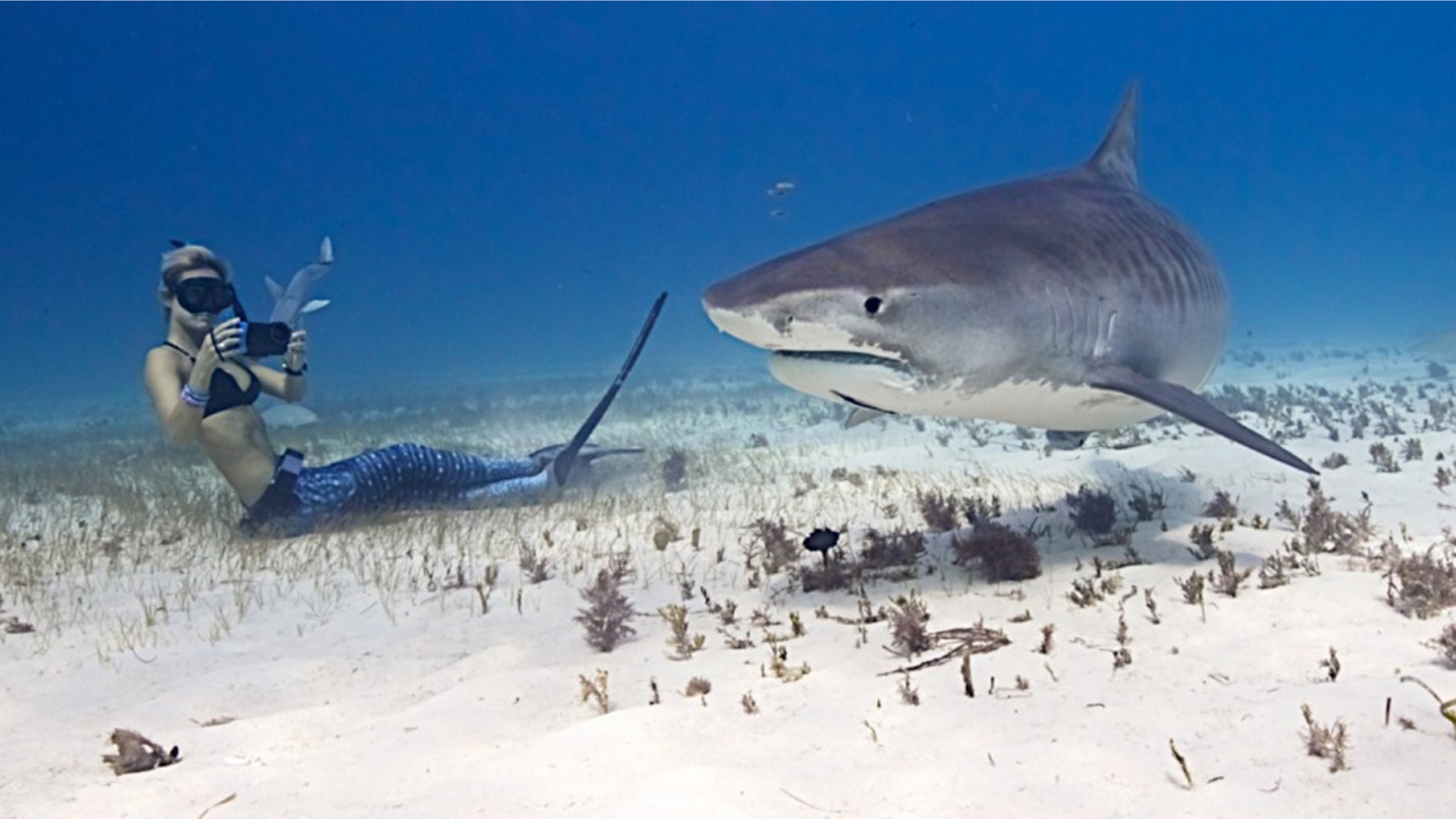 I never thought I'd find myself face to face with a shark. But there I was, miles off Oahu's North Shore, preparing to dive into the deep blue.
"Captain Pancakes is the one with a scar on his left flank," Julia Hartl, an enthusiastic marine biologist with One Ocean Diving, told my family as we prepared to swim. As my sister and I giggle, she rattles off a few more names. "There's also Mrs. Aloha, Curly Boy and Harry Potter."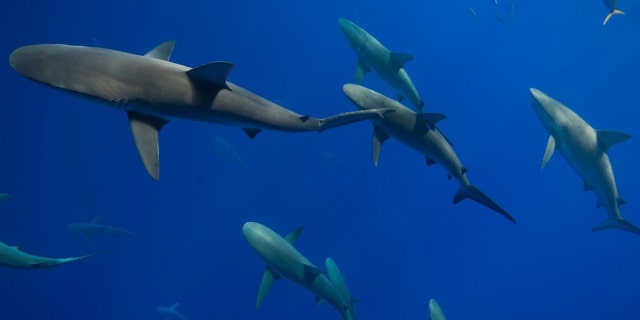 Soon after, we're in the water flipper-kicking our way among a handful of Galapagos and sandbar sharks about three miles from the beach.
It certainly feels weird to purposely insert yourself into shark territory, but I maintain good eye contact with them and remain alert and, surprisingly it's way more peaceful than you can imagine. Down here they don't look sinister at all.
Over the next 45 minutes, we spot about 20 grey predators. Several swing by for a casual hello, and show no more interest than that. They are way more intrigued by the shiny GoPros the safety guides are toting. The toothy creatures propel themselves slowly around the boat in an underwater ballet of sorts. The rays of sunlight pierce through the deep blue, my legs rhythmically paddle and it's downright calming.
Our guides want the interaction to be as natural-- and positive-- as possible, so there's no chum or shark cages involved. That said, during the experience you might have just one or two sharks show up-- or dozens.
One Ocean Diving provides private and group shark diving tours to educate and promote learning opportunities about the biology, physiology, and behavior of marine life. Divers also get to participate in valuable research opportunities about sharks.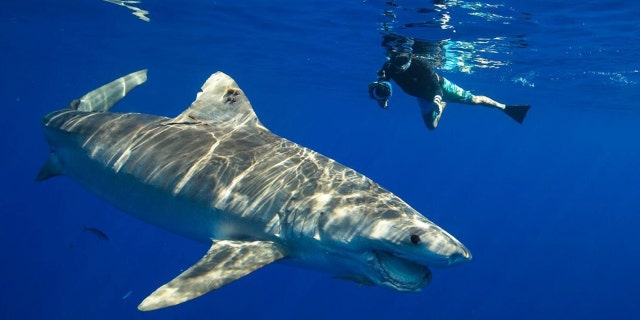 For shark lovers like me, it just cements the fact that they don't have a desire to snack on us humans. For others who have a deep-rooted fear of these large, pelagic creatures, the whole experience can provide eye-opening perspective.
For starters, our guide says sharks have a bad rap that they don't really deserve. Hartl puts it in perspective with some stats: To sum it up, you are way more likely to be killed by a cow, a toaster or even by taking a selfie than you are to be killed by a shark. According to the Associated Press, there were only 98 unprovoked shark attacks in 2015, resulting in six deaths worldwide.
"They are not mindless man-eating machines, and they are not puppies, they are apex predators and need to be respected for that," says Ocean Ramsey, a shark conservationist and founder of One Ocean Diving in partnership with Water Inspired.
"We need them for their essential role in the marine environment, keeping ocean ecosystems healthy and in balance."
Ramsey's mission is to dispel some of the negative stereotypes people have about sharks.
"I wish people knew how important they are and especially how quickly they continue to be wiped out," she explains. Many populations, like South Africa's great white shark, are on the brink of extinction. 
As a marine biologist and shark-lover, Ramsey has performed dives with 32 different species of sharks around the world. For her, the greatest reward is when people come out of the water, saying they had the best experience of their lives and come away with newfound respect for these misunderstood ocean dwellers.
One Ocean's once-in-a-lifetime shark diving experiences start at $150 per person.
Where to stay
Just across the street from the famous North Shore beaches, the Courtyard Oahu North Shore was built about a year ago. If you prefer the Honolulu area, the Modern Honolulu is a good choice. As the name indicates, it's hip and stylish complete with Morimoto Waikiki and Addiction nightclub. For those traveling with kids, Outrigger Waikiki Beach Resort is a great option.
What to do
After the thrill of the shark dive, calm things down with some serious R&R at the Moana Surfrider Spa and tea time at The Veranda, a beachside restaurant next to a hundred-year-old banyan tree. Hike Diamond Head for spectacular views of the island or hop in a chopper with Paradise Helicopters to snag a bird's-eye view of waterfalls and sweeping cliffs.
Leah Murr is an experienced travel writer based in East Africa. Her adventures have spanned the globe-- from swimming with sharks in Hawaii, to skydiving in Norwegian fjords and cliff camping in Colorado. Follow her on Instagram at murr.leah.