How to cut your airfare in half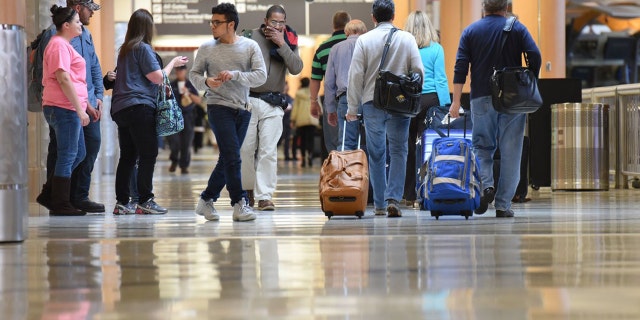 NEWYou can now listen to Fox News articles!
I was going to begin by saying this is a very simple trick but it's not trick. It's merely a matter of convenience. There are instances where this won't work-- but when it does, you could save hundreds.
Here are five things you should know about how to halve your airfare:
1. Cut airfare by up to half with one change
Add a stop to your flight, sometimes even two, so you're traveling on a connecting flight instead of a non-stop. But only do this once you know for certain it will be cheaper.
2. What this means
You are foregoing the convenience of a non-stop in favor of a flight that includes an extra leg and usually a change of planes. This adds time to your travel day and perhaps some anxiety at the airport since you may have to go to a gate far from where you landed.
3. The payoff can be huge
I have seen fares drop by 10, 20, even 50 percent (or more) by adding a stop. Some quick examples for week-long trips, on random summer dates. These prices were found on FareCompare earlier this week:
Seattle-Boston
--Non-stop: $654
--One-stop: $476
Los Angeles-Cincinnati
--Non-stop: $518
--One-stop: $294
New York-Oslo
--Non-stop: $2,137
--One-stop: $865
This New York-Oslo fare is something of an anomaly but it did exist – on one airline, at the particular moment this shopping experiment was conducted – though you may not see it now.
That's because airfare prices can and do change at any time as airlines tweak fares to see what travelers are willing to pay during high demand periods, and what will entice travelers to board planes when demand is low. In fact, whether you're traveling domestic or flying out of the country, prices can vary significantly at any time depending on date of purchase, how far in advance flights are booked, and/or the days of the week flights depart/arrive. Even the time of day can make a difference in the price of airline tickets. This is why shoppers must compare prices.

4. How to find out if connecting flight is cheaper
Here's the easy part: You simply compare fares, non-stops vs. connecting flights. Most sites allow you to see non-stops only and check out those prices but be sure to compare those with flights with stops (on some sites, just un-click the 'non-stops only' button).
Next, compare prices for the non-stops vs. connecting flights and if there are savings, determine if they are worth the inconvenience.
5. What to watch out for
Short hops between two big hub cities are less likely to show deals for connecting flights; longer flights are better prospects. When you do find such deals, look carefully to see how close the connections are. For instance, if you only have 30 minutes to make your second flight, that might not be enough time since planes get delayed and not everyone's up to sprinting through the airport.
Unless it's a bargain you can't pass up, I like to give myself at least 45 minutes to an hour between flight.