How to buy airfare and book hotel rooms for the best deal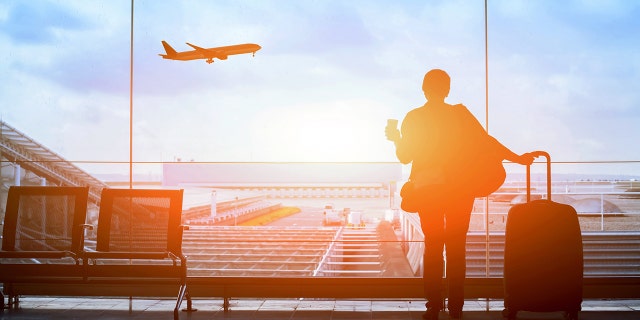 Google on Thursday announced new flight, hotel, and trip planning features that could save travelers money, from offering tips on whether an airfare will go up or down to showing dates when hotels will be cheaper.
On Google Flights, users can now get advice — provided through machine learning and historical airfare data — on when to buy, like "prices are less than normal" (so maybe you should buy) and "prices won't drop further" (again, so maybe you should buy).
Similar advice will be available in hotel searches: Google will now show if room rates on certain dates are unusually high — and even help travelers understand why, whether it's a holiday, festival, or conference.
While that advice won't help much if you absolutely must visit at a certain time (or if you're going for that holiday, festival, or conference), it could save flexible travelers lots of money.
Both flight price tips and hotel tips are available globally on desktop and on mobile.
On mobile, some additional features are available beginning Thursday for hotel planning. After selecting a hotel of interest, users can sign up to get notifications when rates go up or down. (The feature will roll out to desktop sometime next year, according to Google.)
More from Travel + Leisure
The hotel features are similar to what Hopper, which has long offered airfare alerts, recently introduced through its app. There are a few differences, however. Hopper is indexing hotel properties in major cities (rolling out New York City first) and offering granular advice on where prices are headed. For the time being, Google's advice for hotels is a bit more general. The additional airfare advice added by Google, however, is more similar to Hopper's features.
No matter what service you use — of course there's also Skyscanner, Momondo, Kayak, Expedia, Priceline, etc. — more and more features are focused on forecasting prices. According to a recent Google Phocuswright study, people stress more about "getting the best prices" for a vacation than they do about the cost of things like appliances or house repairs.
Finally, Google is adding discounts for tickets and tours in the Google Trips app.
If you're already looking for somewhere to go in the new year, you're not alone. So far, the top trending destinations for the Martin Luther King, Jr. holiday are Florida and Hawaii, in the U.S., and Cancún and Bangkok internationally, according to Google. For President's Day weekend, some of the most popular destinations are the tropical Hawaiian islands of Oahu, Maui, and Kauai. Internationally, in addition to Cancún and Bangkok, European capitals — Barcelona, Paris, and Rome — are popular.