How to avoid the worst hotel room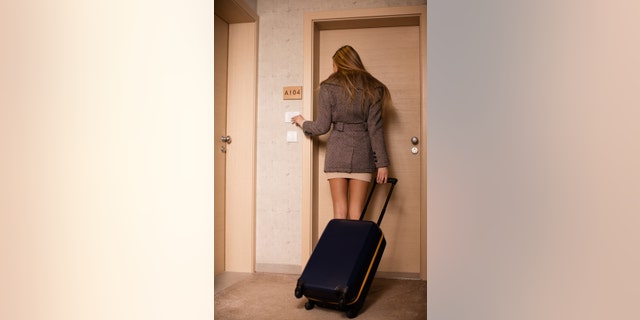 You've been on the road all day. You check in to your hotel, head to your room and find it overlooks a dirty alley, happens to be right next to the noisy ice machine and is just across from the elevator.
How do you avoid this hotel room fail? We've compiled some tips from hotel general managers, front desk employees and others who work in the hotel industry to help you score the best room for your buck on your next trip.
1. Book Direct
The simplest thing you can do to avoid ending up with the room no one else wants is to book directly with the hotel versus using an aggregator or online travel agent (OTA). You can book through a hotel's website but picking up the phone and talking to an actual person is likely your best bet.
"When booking by phone, you have the opportunity to speak with someone who actually works at the hotel, who can often be the best resource for personalizing your stay whether it be for making reservations at a local restaurant, arranging transportation or just getting ideas for fun things to do around town," says Andrew Carter, general manager of 21c Lexington, a museum hotel in Kentucky.
At smaller boutique hotels like 21c Museum Hotels you may get to speak with someone at the hotel, at larger chains you may not. Ask to be connected with someone more familiar with the hotel or actually on property.
If you book directly with a hotel, you might get a better rate, too. After frequent visits, your loyalty will also be rewarded with better room options upon arrival.
Hilton lets its HHonors members check-in and select their room from the available choices online before ever setting foot in the door. They've actually overlaid Google Maps onto their digital floor plans, so guests can see rooms in relation to streets, nearby natural features and more.
Wulan Sastra with Bali's Bisma Eight Hotel also suggests booking about four to eight weeks ahead to give yourself plenty of options.
2. Be Specific
When booking your room, be as specific as possible when discussing requests.
The front desk managers at the JW Marriott Indianapolis suggest prioritizing what is most important to you, such as view, close/far from elevators and number of beds. They explain that they usually have a room that fits some of the preferences but might not fit all, so know what you're willing to give up.
It also never hurts to fill the hotel in on your reason for travel. "Let us know if you're celebrating a special occasion or milestone - you never know when a complimentary appetizer or glass of champagne might show up!" says Joel Holland, general manager at Sonoma's Kenwood Inn and Spa.
3. Join Loyalty Programs
Another easy way to improve your odds of escaping unfavorable rooms is to join any and all free hotel loyalty programs. These programs often net a variety of perks like free WiFi, lower rates and the opportunity to earn points toward a future stay.
Janet Brashear, managing director at travel consulting company Accenture confirms that hotels will give preference to loyalty members, though notes that what is considered a "good room" varies between guests.
4. Call the Morning of Check-In
Many hotel staffers agree it's also a good practice to call the property the morning of check-in to make your requests or remind them of your preferences.
"Rooms are blocked the morning of your arrival, and by the time you arrive it's usually too late to request a better room," says Tom Waithe, regional director of Operations for Kimpton Hotels in the Pacific Northwest, Colorado and Utah.
5. Time it Right
Saglie suggests timing your check-in to hit the sweet spot, which occurs between 4:45 and 6 p.m.
"Check in too early and you will just get the first room available, as a large number of the really good rooms will not be vacant or cleaned yet, so there is zero chance of a free upgrade," he says. "Get there too late and you will get the last room available (or get bumped to another hotel)."
You also want to avoid hotel "rush hour" for the front desk, which is usually between 8-9:30 a.m. and 6-8 p.m.
6. Be Nice
Kindness goes a long way-- even at the front desk. "Partake in friendly conversation … at check-in. [The staff] all have their favorite rooms and know the most popular and most requested," Sharyl Toko, hotel manager of El Conquistador Resort, A Waldorf Astoria Resort in Puerto Rico.
Brashear agrees. "The front desk still wields power and it is only human to take care of people who treat you right."
And of course, the occasional tip doesn't hurt either, says Sam Shank, CEO of booking app HotelTonight.
It also never hurts to ask if there are any upgrades or suites available. "More often than not, the Presidential Suite is vacant," says Saglie. "When the front desk employee asks how you're doing, politely say 'I'm doing well, but I'd be doing better if I was in the Presidential Suite.' It's a joke, but 5 percent of the time, you'll get the ultimate upgrade."
You may also need to be willing to wait a bit to get the room you want. "Patience can be a key factor, as you may be asked to wait for something a bit nicer," notes Marco Scherer, general manager of Kimpton Hotel Allegro in Chicago.
Elizabeth Avery with SoloTrekker4U.com says it can even help to use the local language if you are traveling internationally. "I did that in the Middle East and was upgraded to a spacious suite."