How to avoid summer season travel scams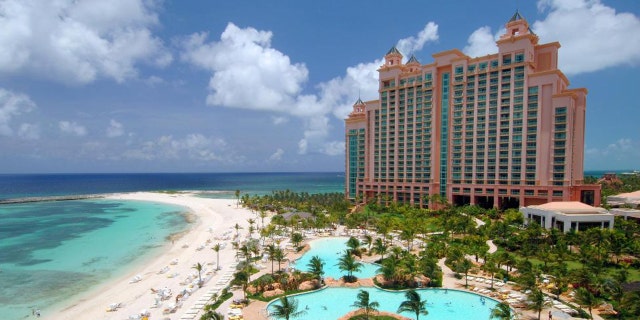 NEWYou can now listen to Fox News articles!
The summer travel season is almost here. Time to start saying good-bye to those dreary winter blues and hello to hard-earned vacations in sunny locales.

But unfortunately it's not just thrill-seeking travelers who look forward to this time of year. For scammers who make billions of dollars fleecing money from unsuspecting travelers who book online, summer travel season is like Christmas.

While the number of travel scams reported to the FTC last year is down — 24,171 in 2015 compared to 27,463 in 2014 — they continue to do big business. The American Hotel & Lodging Association said fraudsters take in $1.3 billion a year in online hotel scams.
"With online travel bookings surging over the past several years, averaging 480 hotel bookings per minute, so has the rate of scams," AH&LA spokesperson Rosanna Maietta told FoxNews.com via email.
It's become a high-money clash between clever scammers and travelers who are easily seduced by the promise of deep travel discounts.

"These scammers don't even have to be that clever," travel consumer advocate Christopher Elliott, founder of Elliott.org, said.
"On the one hand, you have this very willing population of travelers who want to believe they can get something for nothing. And then [the scammers] offer them something and people want to believe in them."

Today typical online travel scams fall into one of three categories.

Fraudsters on legit vacation rental sites

Elliott told us about a woman who came to him for help after she'd booked (or so she thought) a vacation rental in the Dominican Republic through the home rental site FlipKey. But someone posing as the owner of the property emailed the vacationer, instructed her not to book through FlipKey and, instead, suggested she wire $3,500 to an English bank account in order to get a big discount on the property. The victim complied and the scammer was never heard from again.
Neither was the victim's money.
And because she'd circumvented FlipKey's payment system to wire the money, she had no recourse. "I have a case like that almost every week," says Elliot.
The fix?
Always book, and pay, through legit sites — Elliott said major sites like FlipKey, HomeAway and VRBO have safeguards to protect against fraud, so you should use the proper channels to arrange your rentals. For hotels, make sure you're booking through the hotel's real website (double-check that URL), or book through a major booking site like Priceline or Expedia. "Follow up with a call to the reservation desk to confirm the transaction went through," suggested Maietta.
Don't wire money and always pay through the official site listing— "Any time someone asks you to wire money, don't do it," said Elliott. "Just don't do it." Because wired funds are basically electronic cash, you haze zero recourse if someone scams you. "Once you wire the money, you can't get it back," said Elliott. "It's gone." Instead, use credit cards when booking vacations. "If you use a credit card, you can get the money back [in case of fraud]" said Elliott. "You have to go through a dispute process, but you can get the money back."

Hotel reservations through fraudulent sites
You book a room on a website that looks like it's run by a major hotel chain, with glossy photos and a sophisticated-looking online booking system. But it could just be a fake site set up by advanced hackers. And you won't know the difference until you've arrived at your vacation destination and the hotel you thought you'd booked weeks ago has no record of your reservation. This kind of scam affects about 15 million bookings annually, according to a survey from the American Hotel & Lodging Association conducted last year.
Mobile phones and tablets have made it easier than ever to book travel online but that isn't helping us avoid the scammers. "Smaller screens make it harder for consumers to differentiate between the scam site and the legitimate hotel's website," the AH&LA's Rosanna Maietta said. She also says these fake-looking URLs are often completely hidden on mobile devices, making it that much harder to detect fraudulent sites. "These scams result in wholly lost reservations, undisclosed credit card charges on customers' accounts, incorrect accommodations, the wrong services guests often need, such as disability access, the wrong set of amenities, or lost rewards points," said Maietta.
The fix?
Double check that website-- Trusted URLs should have a small lock and should start with https:// as opposed to just http://. Don't enter your information—especially payment—through a non-verified link.
Phishing
Elliott has also heard his fair share of Airbnb horror stories. One traveler says she found a rental online and contacted the poster. The "rental owner" sent the traveler an email that appeared to come directly from Airbnb. The email included a link to what the email claimed was a "secure server," which asked for payment. The victim claimed the owner used that disguised Airbnb email to hijack her financial information. "If you have some coding chops, you can send a link to anyone and make it look like Airbnb's [or any other site]," said Elliott — right down to the logo. "This guy set a very elaborate trap for her."
The fix?

Double check lister history and rental reviews— Before booking a vacation rental, the FTC recommends searching online for the owner and listing with words like "review, scam, or complaint." You're checking to see if someone else has flagged the listing as a fake. Another red flag you may discover online: the same ad listed under a different name or with different contact information. The FTC also suggests making sure the property exists by Googling the address and, if it's a resort, calling the front desk and asking for specific details about the location.
One of life's golden rules is a tenant travel booking—anything that seems too good to be true probably is.
"The really sophisticated scammers will not offer something that's unbelievably good because with the smarter [travelers] that sets off an alarm," said Elliott. "But if it's 10-20 percent below what the other competitors are offering, you're gonna get someone" who'll bite.
Exercising common sense can help you make sure you ruin the summer plans of the fraudsters, and not the other way around.