Hotels with their own movie theaters
Forget pillow menus and a free newspaper; an in-house cinema is one of the most exclusive and fun hotel amenities out there. Whether a film's shown on a Manhattan rooftop or in the plush confines of an Irish castle, you've got options with these ten hotel screening rooms.
1. YOTEL, New York City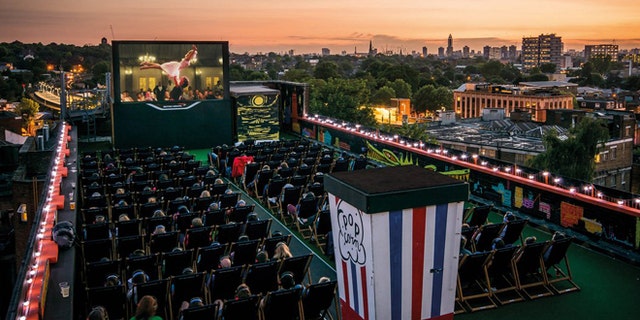 Kicking off its first summer, Rooftop Film Club is an across-the-pond partnership with the U.K.'s Rooftop Film Club. Flicks roll Sunday through Wednesday at 8:30 p.m. from June 2 to Sept. 30 on the al fresco terrace, featuring everything from '80s classics like Ferris Bueller's Day Off to NYC love stories (hello, Woody Allen's Manhattan), to modern-day films like Birdman. Tickets are $15, and an extra ten bucks gets you beer or sangria and a taco.
2. The Island House, Nassau Bahamas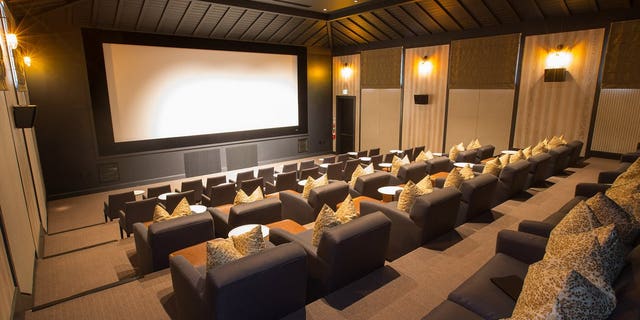 Inside the Bahamas' newest hotel—it's only been open since Spring 2015—is a 48-seat cinema with a roster that spans blockbuster hits and indie art-house films. Showtime on the 24-foot screen is 6:30 p.m. and 8:45 p.m. daily. Whether you crave Whiplash or Copenhagen, the two nightly selections and weekly rotations ensure you never get bored during a stay.
3. Ashford Castle, County Mayo, Ireland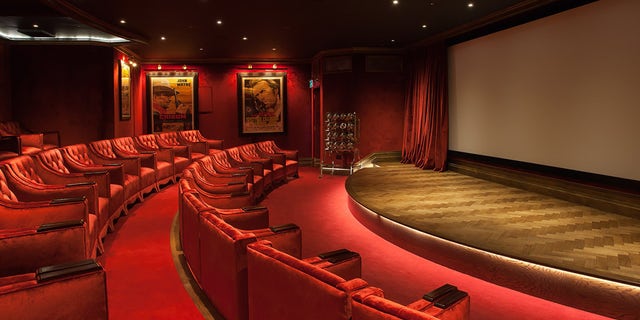 In March, the former summer home (or castle, more accurately) of the Guinness family reopened—with a cinema. Now while staying on the 350-acre property, you can get cozy in one of the comfy red-velvet armchairs of the 32-seat theater as the screen rolls daily. Movie choices run the gamut, and the property itself is a star of the silver screen. During the 1950s, John Wayne's The Quiet Man was filmed here.
4. The Soho Hotel, London, England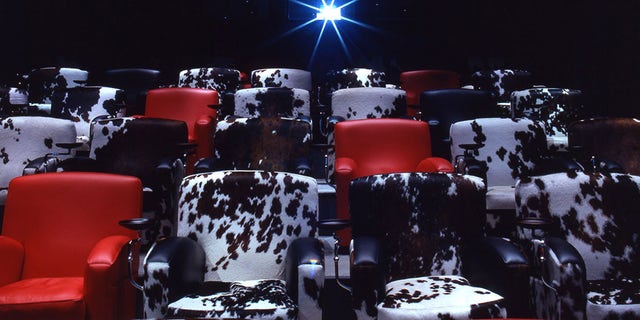 The Sunday Afternoon Film Club's pre-movie package includes tea or a three-course meal in Refuel Restaurant. Or, enjoy Champagne and snacks from your red-leather or cowhide seat in the 45-seat theater. All films are current, whether action (like Fast & Furious 7) or drama (such as The Second Best Exotic Marigold Hotel). There's also a Children's Film Club on Saturday afternoons with a buffet lunch, plus popcorn for kids and Prosecco for moms.
5. Princess Hotel and Casino, Guayana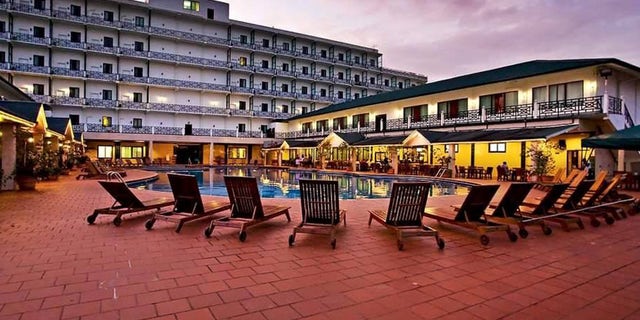 Seating just six people for each showing, this South American hotel's year-old 7D Princess cinema flaunts an IMAX-style experience. Each film (between 10 and 15 minutes in length) screens about a dozen times daily. All of the senses are engaged, as the theater uses scent, vibration, and a little snow to enhance the experience. There's also a 3D cinema on property, showing films like Godzilla and first-run movies, along with Bollywood flicks.
See more hotels with amazing movie theaters.
More from Conde Nast Traveler
The Friendliest and Unfriendliest Cities in the U.S.
Private Islands That Cost Less Than an NYC Apartment
The World's Most Dangerous Trips