Hotels that win guests by zigging when others zag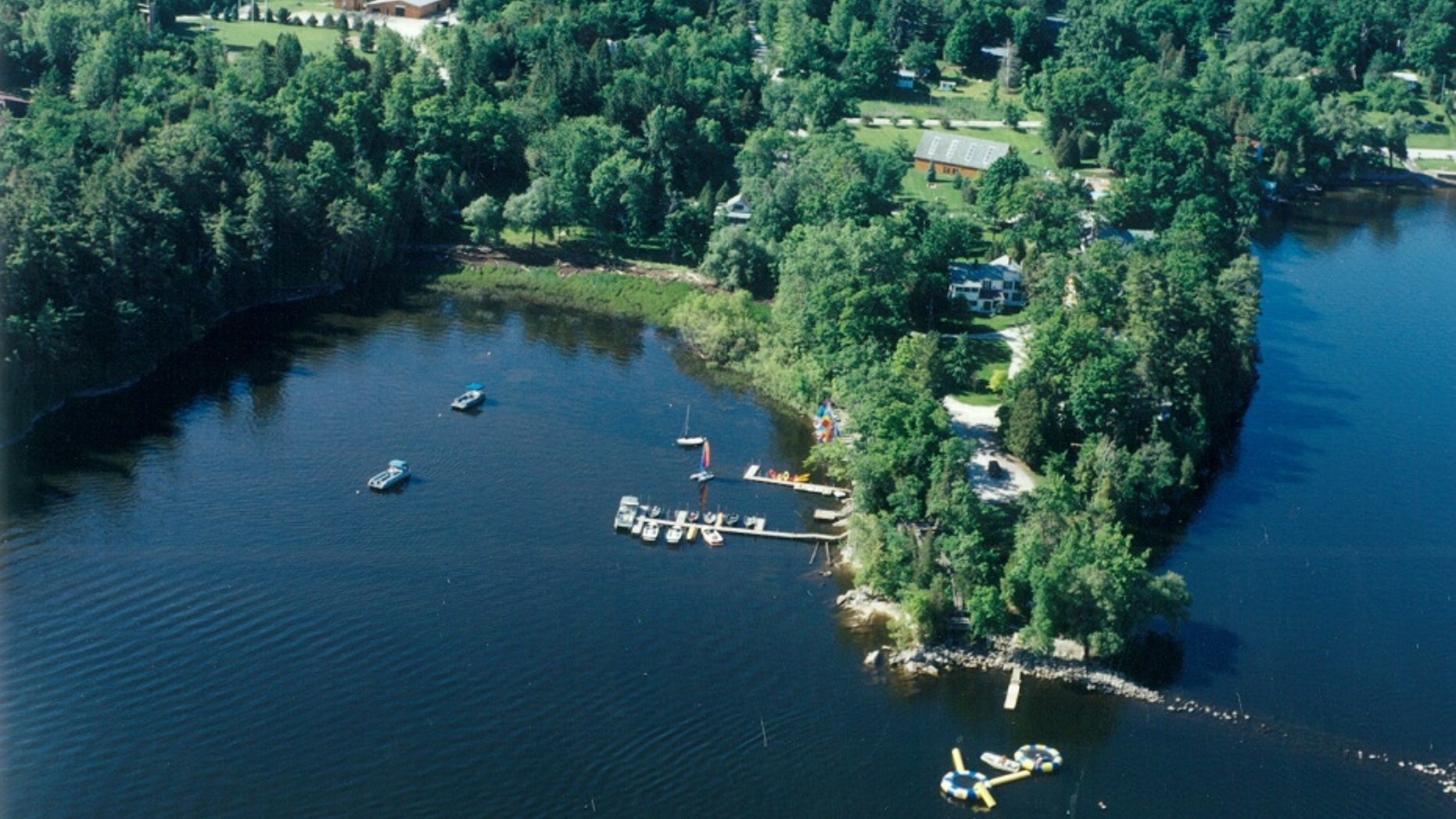 "Most of the activities keep the kids outside and happy all day. I just love that, and I haven't seen that in other places."
In a couple of weeks, Kathy Fraise and her family will drive more than nine hours from their home in Fairfax, Va., to spend a week at the Tyler Place Family Resort in northwestern Vermont. Like three-quarters of the families at the lakeside property, the Fraises are repeat guests. This will be their sixth Tyler Place vacation in as many years.
By blending the amenities and ease of an all-inclusive resort with the outdoorsy ethos of summer camp, the Tyler Place delivers an experience the Fraises haven't found on other vacations. The week begins on Saturday, when families settle into their accommodations (private cottages or rooms at the inn) and pick out the complimentary loaner bikes they'll keep until departure day. The children's program welcomes kids into nine age-staggered groups, each with its own clubhouse, for a week full of nature hikes, photo scavenger hunts, banana-boat rides on the lake and old-school lawn games. Parents, meanwhile, enjoy their own array of summer camp-style activities, delicious meals and social time, including a cocktail hour every evening before dinner. The long summer afternoons are dedicated to family time.
"It's very unique and it works. Our week at the Tyler Place provides independent time for our son and couple time for us, and it also allows us to do things together as a family. We all get the vacation we want," said Fraise. "Most of the activities keep the kids outside and happy all day. I just love that, and I haven't seen that in other places."
A seasonal property that focuses on families may seem like an improbable business model. "The corporate bean counters are right," said Ted Tyler, who co-directs the resort with his sister, Pixley Tyler Hill. "Running a resort accommodating only 72 families at a time with a staff of 200 makes little financial sense."
But bean counters don't always know best. Thanks to a large contingent of repeat guests, word-of-mouth recommendations and a list of awards and accolades as long as your arm, the Tyler Place is virtually sold out every summer. (Due to a calendar quirk that delivers an extra week between Memorial Day and Labor Day this year, there are still a few openings in late August.)
What keeps families coming back? "So much of the experience is based on mutual respect," said Fraise. "The Tylers treat everyone like one big family, and that makes a huge difference."
Want to check out a board game or take a Hobie Cat out on the lake? At the Tyler Place, you use the honor system. Overbooked rooms? "Unthinkable," said Pixley Tyler Hill. "That just seems so unethical. People trust us to keep the space for them, and it works both ways, because we're trusting them to come. It's a two-way street."
Other hotels, too, have discovered that ditching unpopular revenue streams can return big dividends. After eliminating its resort fee, bundling in breakfast and easing the access to amenities, the luxurious Whiteface Lodge in Lake Placid, N.Y., saw its TripAdvisor ratings and guest satisfaction metrics jump.
"A few years ago, we took a look at things that may have been causing guests stress of any kind," said Chris Pulito, general manager at Whiteface Lodge. "Even if an amenity is free, it should not be difficult. When you want to make s'mores by the fire pit, you should not have to go buy a kit first. When you go fishing here, you don't have to sign out a fishing pole at the trout pond. Valet parking is free here, but we used to give guests a ticket. We learned that it caused stress, so we got rid of the tickets. Same thing for the Wi-Fi logon password. And our guests have responded really positively to all these changes."
Then there are the hotels that learned to make lemonade from lemons. "Everyone thought we were stark raving mad to be promoting bad weather," said Charles McDiarmid, general manager at the Wickaninnish Inn, a Relais & Chateaux property on the remote west coast of Vancouver Island. Gale winds and lashing waves used to keep visitors at bay during the winter, and the occupancy rate lagged at 30 percent.
But every guestroom had an ocean view and a fireplace, creating the perfect cocoon from which to behold Mother Nature's show. McDiarmid put binoculars, rain gear and rubber boots in every room to encourage guests to venture outdoors and embrace, rather than avoid, the weather.
"We are so close to the ocean, and when the tides are high and a storm is in full force, the water will actually come up right under The Pointe Restaurant, where we have an exterior laser microphone that brings the sound of the crashing waves right into the restaurant in real time and full stereo," said McDiarmid. Occupancy rates during the winter storm season have doubled and are now on par with spring and fall.
For most hoteliers, getting guests to visit once is a challenge, and getting them to return is the holy grail. Achieving that kind of engagement requires making an emotional connection.
"I see our guests as personal friends and think they return the relationship," said Tyler. "I tell them they are just the same as houseguests — but ones who leave us a generous contribution upon departure. Most of them laugh."
Tyler's quip works because his guests are in on the joke. "When you leave most resorts, you're sad because vacation is over and you have to go back to work," said Fraise. "But when you leave the Tyler Place, you have a little bit of heartache, because you feel like you're leaving family and really close friends."