Hot pink gun confiscated at Richmond International Airport, woman arrested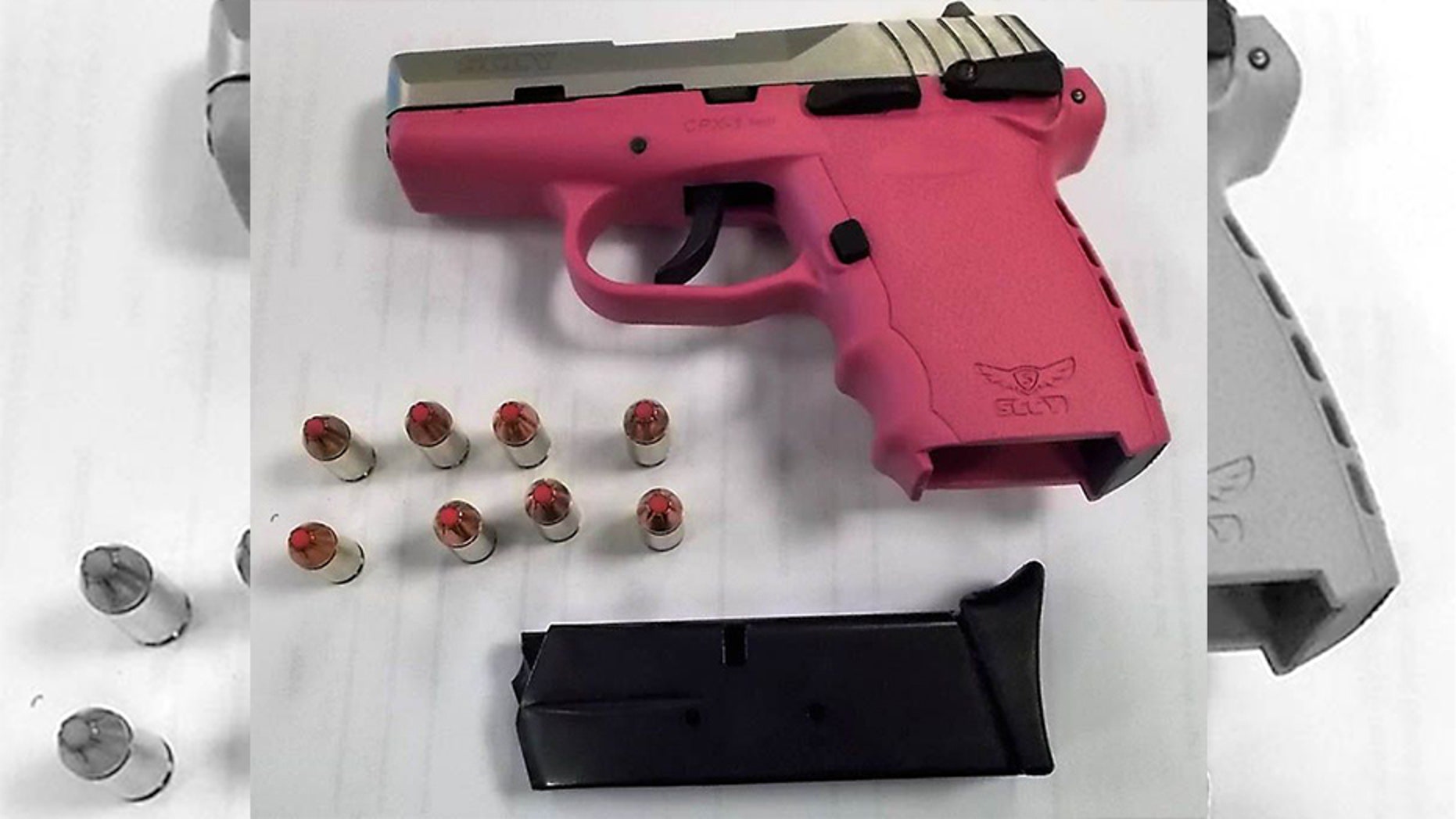 A Virginia woman was arrested at Richmond International Airport after Transportation Security Administration officers found a loaded hot pink handgun in her carry-on luggage.
TSA alerted airport police, who responded and arrested the woman, WTOP reported.
MAN TRAVELING WITH LOADED GUN ARRESTED AT BRADLEY INTERNATIONAL AIRPORT
The hot pink 9 mm gun was confiscated, along with eight pink-tipped bullets that were loaded at the time. One was reportedly in the chamber.
The woman was heading to New York's John F. Kennedy International Airport when she was arrested on a weapons charge.
TSA officials reminded passengers on Twitter that, despite a gun being "colorful," it still is "not allowed past the TSA checkpoint."
According to the Washington Post, this is the fourth time a weapon has been confiscated at a security checkpoint at the Richmond airport this year.
FOLLOW US ON FACEBOOK FOR MORE FOX LIFESTYLE NEWS
If a weapon is found in a carry-on, passengers can be subject to fines of up to $13,000 and possible jail time if the owner does not have a concealed weapons permit.
Plane passengers may travel with weapons, as long as they have been declared to the airline and stored in a checked bag.