Highlands, hiking and history: Scotland has a lot to offer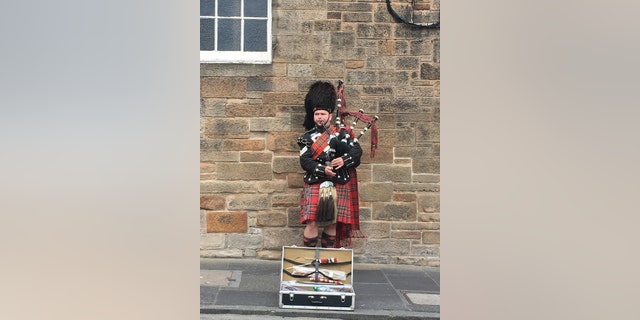 Scotland is an easy trip from the U.S. and well worth the effort. With an incredible history dating back thousands and thousands of years and incredible landmarks and culture, it's becoming a popular tourist destination.
Upon arrival, many tourists use the cities of Edinburgh and Glasgow as a base for exploring the rest of this relatively small country — but there's much to explore.
Visitors have many options including history tours, castle visits, museums, hikes and golfing (invented by the Scots). Some Americans spend time hitting the archives in Edinburgh and researching the family heritage.
WHY A TRIP TO CHARLESTON SHOULD BE ON ANY TRAVELER'S ITINERARY
One of the newer activities, however, is going on an "Outlander" tour. The Starz Channel show is set in Scotland, and many people visit just to see the locations where the popular series was filmed.
There are plenty of "Harry Potter" attractions in Scotland as well, as author JK Rowling lives in Scotland, and wrote much of the popular series in Edinburgh. Sightseers can also find many spots that provided inspiration for the adventures of the young wizard.
Ken Brown, a real estate agent in New York City, visited in October. "Scotland is a beautiful country with warm and wonderful people," Brown recalled. "Edinburgh was full of history. The Highlands were magical. It was an awesome trip."
In fact, visiting the Highlands is often the highlight of any trip to Scotland. One look at the rugged, beautiful landscape and it's easy to see why so many movies and television shows were filmed there including "Harry Potter," "Skyfall," "Braveheart," and "The Da Vinci Code."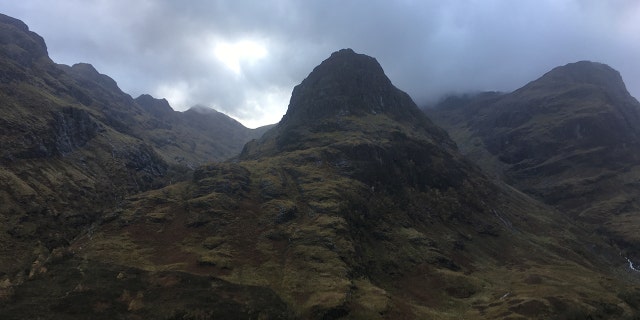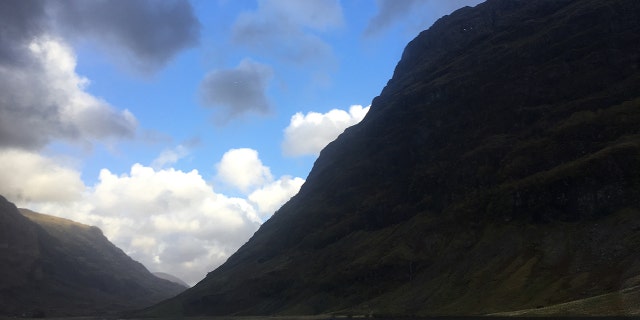 The Highlands is also an easy day trip from either Edinburgh or Glasgow.
Additionally, tourists should be sure to check out the Scottish National Gallery, which has an incredible collection of art and is free to attend. Another must-do is visiting the Edinburgh Castle, which dominates the skyline and offers a great overview of the country's history for about a $25 entrance fee.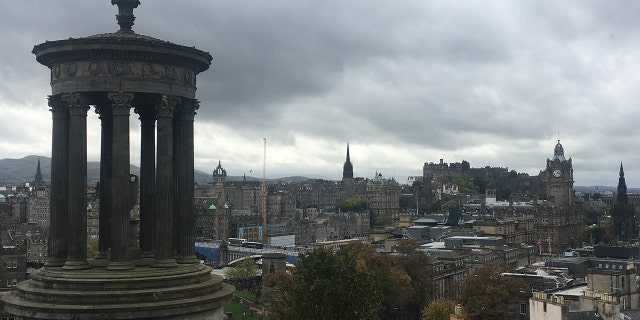 SUNSCREEN-SPRAYING BOOTHS IN HIGH DEMAND AT RESORTS, COMPANY CLAIMS
Scheduling a tour is also a great idea for first-timers. Gordon MacKanzie, a tour guide with Rabbie's in Glasgow and the Highlands, recommends letting a guide share their knowledge of the area.
"Benefitting from an experienced guide you will be able to explore places which others often miss … you will be able to make the best of your experiences by engaging with a guide who can often personalize your tour upon request."
Michael McCuish, who works for VisitScotland, highly recommends following John Muir Way, "The path, which skirts both Edinburgh and Glasgow goes from coast to coast and was created in honor of the founder of the U.S. National Park system, who was born and raised in Scotland — it can be walked, cycled or horse ridden."
When it comes to accommodations, The Glasshouse Hotel, in the center of Edinburgh, is right in the city center, close to many of the city's attractions and sights.
"The hotel itself is a mix of history, with the exterior being the 160 year Lady Glenorchy Church, as guests enter to find a modern, cozy and contemporary interior," said Glasshouse sales manager Judy Lee.
She also refers to the hotel's rooftop garden overlooking Carlton Hill, "Edinburgh's best kept secret."
Glasgow is a short train ride away from Edinburgh (about $20 bucks one way). The largest city in Scotland, it has a faded Victorian feel, but it's an increasingly young city with vibrant night life.
"From the medieval Glasgow Cathedral to the Neo-Gothic University of Glasgow — rumored to be the inspiration for Harry Potter's Hogwarts — to the Art Nouveau wonders of Charles Rennie Mackintosh, Glasgow's wealthy past has left a legacy of the finest Victorian architecture in the UK but you only have to take short stroll along the ever-changing riverside to see innovative, cutting-edge designs," says Murray Thompson, the general manager of the city's five-star Blythswood Square Hotel.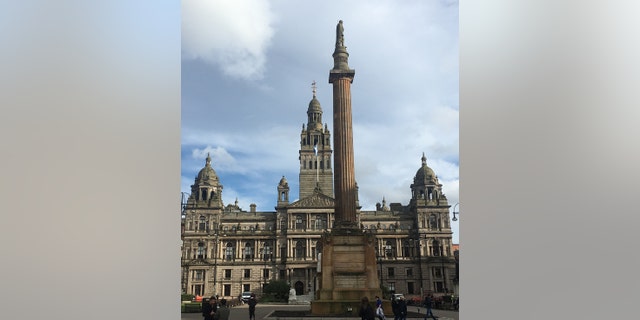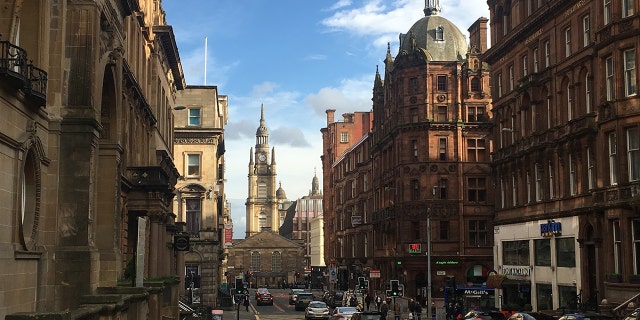 Be sure to visit the Glasgow Cathedral considered one of the best examples of medieval architecture left in Scotland, and the Zaha Hadid-designed Riverside Museum mirroring the city's River Clyde.
FOLLOW US ON FACEBOOK FOR MORE FOX LIFESTYLE NEWS
Other fun sights include the charming town of St Andrews, about an hour outside Edinburgh (where Prince William attended school and met Kate). Or going to see the Loch Ness, where the fabled Loch Ness Monster resides.
Failing that, there are plenty of whisky tours, as the Scottish are famous for their Scotch whiskies.
And finally, no trip to Scotland would be complete without trying the infamous Scottish dish of Haggis — just be sure to give it a chance before judging it prematurely.