Heathrow Airport flights delayed after fire alarm stops arrivals and departures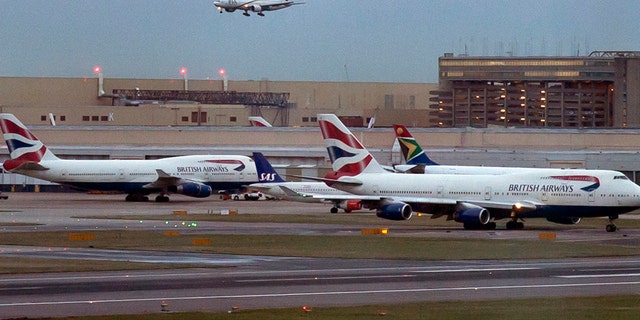 Heathrow Airport flights have been delayed after a fire alarm briefly stopped arrivals and departures.
Emergency services scrambled to the West London scene at around 4:15pm as the airport's control tower was evacuated.
Air traffic has now resumed, but delays to departing flights are expected to continue until the late evening.
Some flights were diverted to Gatwick and Stansted airports, while others had to return to their take-off destinations.
Travelers stranded at the airport terminals expressed confusion on Twitter.
One wrote, "Don't know what is going on but waiting for plane to Stockholm at #heathrow and tower has been evacuated. No planes taking off."
Others were left waiting on the tarmac, with one claiming the airport was at a "complete standstill".
Another expecting to fly in to the London airport today, claimed he and his fellow passengers were left "sitting on the tarmac."
He wrote, "Our inbound flight to LHR at Berlin Tegal airport has been grounded and we are sitting on the tarmac.
"Pilot advises at least 2 hours delay."
One passenger appeared happy despite the disruption.
Posting a picture of champagne British Airways had offered her, Linda wrote on Twitter, "#Heathrow on the #runway fire alarm in control tower!
"Flights are going to be very delayed #BA looking after us. Special thanks to Bella."
A spokeswoman for Heathrow said, "We apologize for any inconvenience that this has caused.
"Emergency services responded using our regular safety procedures, and our operations have started to resume."
The spokeswoman added that flights would be returning to normal soon.
This article originally appeared on The Sun.