Heading to the nation's capital? Enjoy a 'Jackie' Tour of Washington, DC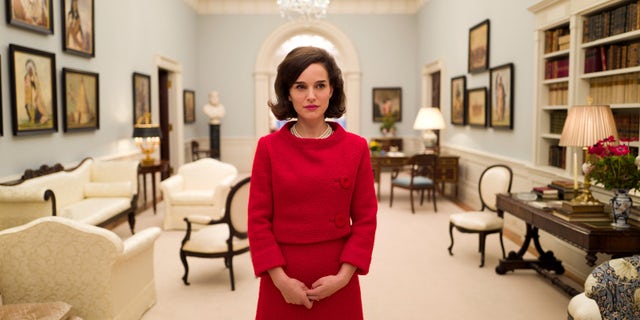 Between the monuments and the buildings where the country's leaders have changed history, D.C. has no shortage of fascinating stories.
One of D.C.'s most somber moments was captured in "Jackie," the film for which Natalie Portman has been nominated for a Golden Globe for her portrayal of Jacqueline Kennedy Onassis. The film takes place in the days after John F. Kennedy's assassination, portraying a woman who must deal with her grief in the intense public eye.
Although most of "Jackie" was filmed in a studio in France, the crew spent one weekend in Washington, D.C. capturing the backdrops that were impossible to film anywhere else.
Here are all of the real-life spots where the Kennedys walked and where "Jackie" was filmed.
More From Travel + Leisure
Tred Anom Manor, Maryland
Maryland's eastern shore stood in for the Kennedy summer home in Hyannis Port, Massachusetts. Jackie escaped to the Kennedy Compound after her duties as First Lady were finished. This is also where she was interviewed by a Life magazine reporter and famously used the term "Camelot" to describe JFK's time in power.
Easton Newman Field Airport, Maryland
Easton Airport stood in for Dallas's Love Field, where the Kennedys landed on the day President Kennedy was assassinated.
Daughters of the Revolution Constitution Hall
When Constitution Hall was finished in 1929, it was used by the Daughters of the Revolution to host their annual Continental Congress. Over the next half-century, it became an unofficial cultural center, even playing an important role in the Civil Rights movement when it denied an African-American singer.
Today it's used mostly as a concert hall—and one of the filming locations for "Jackie."
The White House
Although the film's shots from the White House weren't filmed in the actual building (but instead in a studio), the crew filmed the funeral procession scenes in front of the White House, on E Street Northwest between 14th and 17th Streets Northwest.
Hamilton Square
One of DC's landmark buildings, Hamilton Square currently houses a hotel and restaurant. It was built in 1929 and served as Garfinckel's department store until 1990. It sits just two blocks from The White House and is one of the buildings clearly visible in the filming of the funeral scene.
St. Matthews Cathedral
John F. Kennedy's funeral was held inside of the Cathedral of St. Matthew the Apostle on Nov. 25, 1963.
Martin's Tavern
Although "Jackie" was not filmed here, the Georgetown restaurant was apparently one of JFK's favorite eats. It's rumored that he proposed to Jackie (then Bouvier) in the restaurant's third booth, which has since been nicknamed "The Proposal Booth."