Gymnast performs contortionist feat in tight airline seat
One flexible gymnast has Instagram users ready to twist, shout and shudder after sharing a now-viral video of herself to the social media platform, contorting her body into unbelievable positions — within the tight confines of an airplane seat.
Earlier this week, the Instagram travel account PassengerShaming shared video footage of gymnast Stefanie Millinger taking an apparent midflight workout to the next level.
HALF-NAKED WOMAN SHUTS DOWN SOUTH CAROLINA AIRPORT FOR HOURS
In the much buzzed-about clip, which has since been viewed over 238,000 times on PassengerShaming's account – and even more on Millinger's own Instagram page – the Austria native stands on the airplane seat in an extreme backbend, before lowering her head to rest on the seat itself. The daredevil proceeds to buckle the standard seatbelt around her body, grabs her ankles from the front, and finally gives the camera a cheeky smile.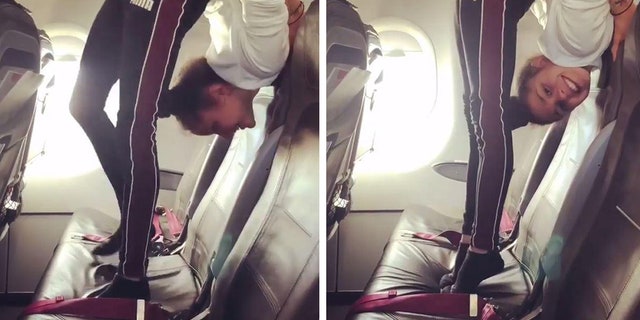 The Sun explains the 25-year-old was en route to Poland when she decided to attempt the stunt.
"PRO TRAVEL TIP: Wear your seatbelt on the plane! If this lovely girl can maneuver her body into one, I think you can too. We don't want you injured, folks," reps for PassengerShaming wrote online. "The crew is your friend. #notshaming #shesadorable."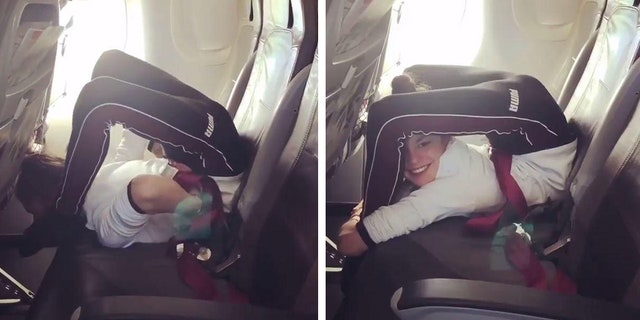 FOLLOW US ON FACEBOOK FOR MORE FOX LIFESTYLE NEWS
Some Instagram commenters, meanwhile, were more skeptical of the stunt.
"Ouch," one wrote online.
"Why does this make me want to vomit?" another agreed.
"Were there jugglers, clowns and lions as well?" one mocked.
CLICK HERE TO GET THE FOX NEWS APP
"I'll bet the air hostesses love this sort of behavior," another chimed in.