Gunmaker Kalashnikov opens shop selling replica AK-47s at Moscow airport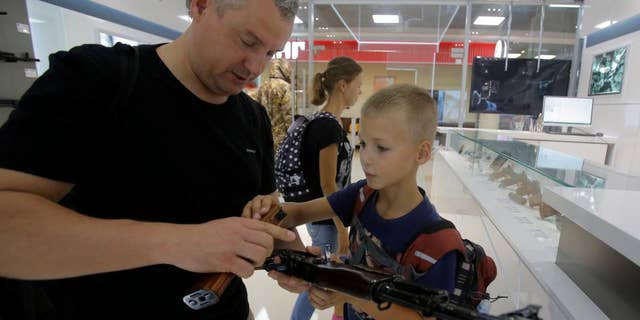 Over the past two years a new generation of machine gun wielding "lone wolf" jihadis have sparked terror across Europe's airports and train stations.
But AK-47 manufacturers have ignored this and decided to open a store in Moscow airport selling life-size imitation machine guns to passengers.
The opening comes as airport security gets stricter after ISIS terrorists used AK-47s and bombs during the November Paris attacks and Brussels bombings.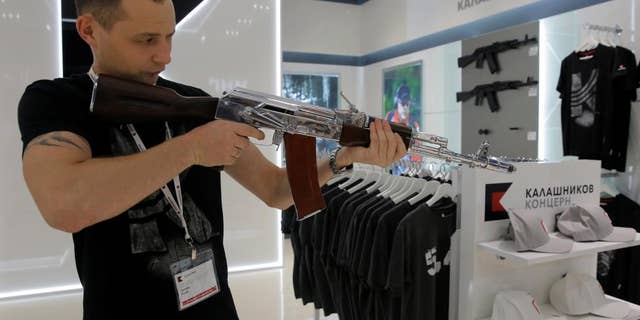 The iconic weapon – famed for its durability and reliability during the usually harsh war environment – has armed Russian forces for 70 years.
The store opened at Moscow's Sheremetyevo airport, Russia's largest flight hub, which saw more than 30 million people pass through it last year.
An airport official said the shop, offering novelties including pens, umbrellas, bags, hats, camouflage gear and "I love AK" T-shirts, would be situated in the rail-link section of the airport complex.
The model guns – automatic pistols and rifles – are clearlyimitations and would pose no security problems, he added.
The AK-47, the first rifle the firm produced, was introduced in 1948. It armed the Soviet Union and eastern Europe during the communist era and served largely pro-Soviet rebel forces across Africa and Asia.
Vladimir Dmitriev, head of the company's marketing, said: "Kalashnikov is one of the most popular brands that come to mind for most people in the world when they hear about Russia. So, we are pleased to provide the opportunity for everyone to take away from Russia a souvenir with our company brand."
Many, however, noted the absurdity in selling imitation firearms in an airport. Reactions on Twitter varied between outrage and disbelief.
One person wrote, "Thank god for that! Kalashnikov have opened a shop at Moscow Airport. Because that's what the world needs right now."
Another said, "There is now a Kalashnikov booth at the Moscow airport from where you can buy gun replicas. Peak Russia ight there."
This story originally appeared on TheSun.co.uk.