Greyhound bus bound for New York City accidentally drives 114 miles in wrong direction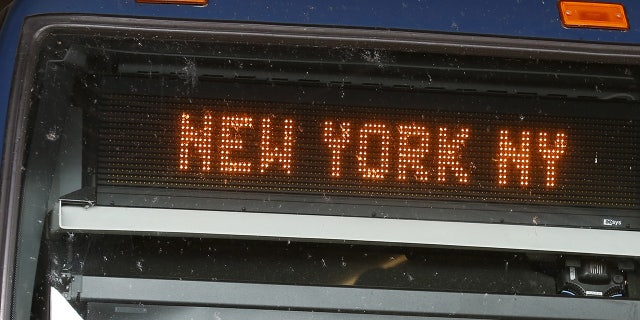 Passengers aboard a Greyhound bus bound for New York City from Cleveland were left fuming Thursday after mechanical problems and a surprise detour kept the bus in Ohio.
The bus left Cleveland more than three hours behind schedule, passengers told News 5 Cleveland. It was supposed to leave at 2:30 a.m., but didn't get rolling until around 6 a.m.
SOUTHWEST PASSENGER SAYS AIRLINE LOST HER MOM'S PROSTHETIC LEG
As the bus was heading through Pennsylvania, it was forced to turn around because the vehicle was experiencing some issues.
"I woke up around eight and I see signs that we're heading back towards Ohio," Morgan Staley, a passenger, told News 5 Cleveland.
The bus was set to go back to Cleveland, but the driver drove 114 miles out of the way and was in Toledo before realizing the mistake.
"When the bus arrived in Pennsylvania, it experienced a road failure and the driver was instructed to turn around to exchange the bus in Cleveland," Greyhound said in a statement to News 5 Cleveland. "Because of an error made, which we're currently looking into to obtain details, the driver went back to Toledo. However, the driver immediately departed for Cleveland, exchanged the bus once they arrived and the customers then continued to their destination."
DECADES OLD 'WIZARD OF OZ' THEME PARK REOPENING
Passengers accused Greyhound of failing to remedy the situation.
"We tried calling corporate, we tried calling customer service, and everybody just kept talking in circles," Raymond Satterfield, another passenger, told the station.
Greyhound is urging customers interested in a refund to call its customer service line.
FOLLOW US ON FACEBOOK FOR MORE FOX LIFESTYLE NEWS
The Associated Press contributed to this report.