Glass-bottomed attractions: spectacular views at terrifying heights
Embrace the vertigo—the view from these skywalks, glass bridges, and see-through observation decks are worth it. Check out the list for dizzying images of the Alps, the Grand Canyon, New Zealand, and more.
1. Grand Canyon Skywalk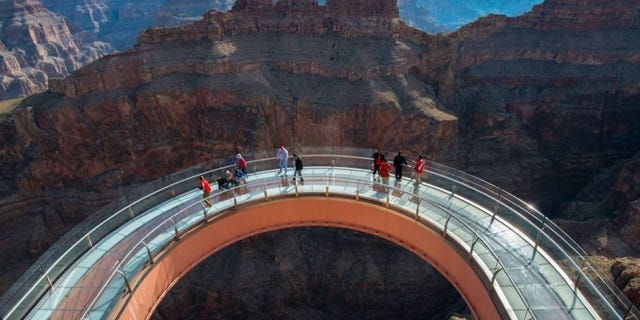 Grand Canyon West (Hualapai Reservation), Arizona
Sure, the views of the Grand Canyon are spectacular from pretty much any angle, but none are as thrilling as looking through the glass walkway that juts out over the Canyon's western rim; the horseshoe-shaped path is suspended 4,000 feet (shudder) above the canyon floor. Tours include a hop-on, hop-off shuttle bus ticket that takes you to the Skywalk as well as viewpoints back on terra firma.
2. Dachstein Sky Walk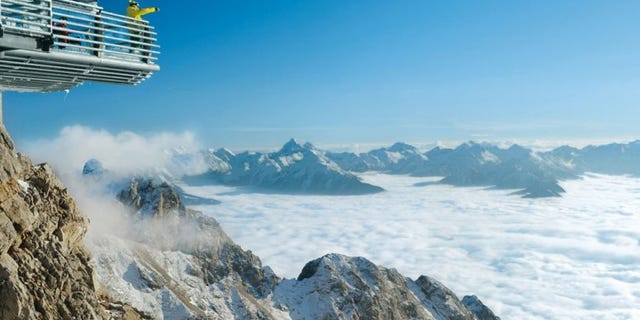 Dachstein, Austria
A visit to the Dachstein Sky Walk starts with a gondola ride, which delivers sprawling vistas of its own, but it's only upon arriving at the platform that you'll get to peer straight down, 820 feet, at the Dachstein glacier and up into the Alps. Not enough high-altitude scenery? Take a walk across the suspension bridge—the highest in Austria—for more breathtaking views.
3. Sky Tower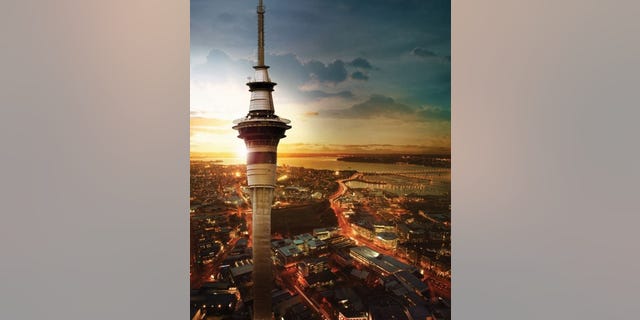 Auckland, New Zealand
From the main observation deck in Auckland's Sky Tower, look down—way down—at the city through a glass floor that's just an inch and a half thick. (Touch-screen computers with live cameras will tell you what you're looking at.) And, since this is New Zealand, of course that's not the only thrill the Sky Tower provides—you can also base jump off the tower.
4. The Edge at Eureka Skydeck 88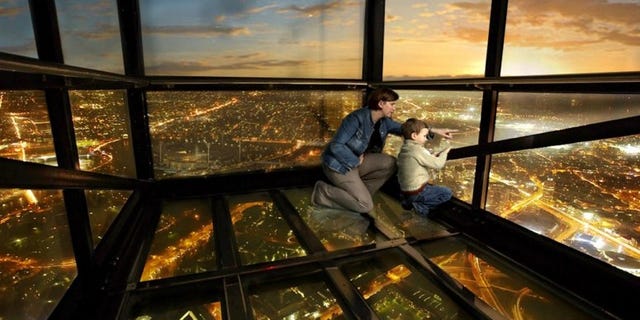 Melbourne, Australia
The Eureka Tower claims to be the tallest residential tower in the entire Southern Hemisphere. You can take in the view from the 360-degree observation deck or open-air terrace, but, for a little bit of extra cash, you can step into The Edge—a glass cube that sticks out nearly 10 feet from the rest of the building, more than 980 feet above the ground. Even the elevators here are thrilling: They reach the 88th floor in less than 40 seconds.
5. Glacier Skywalk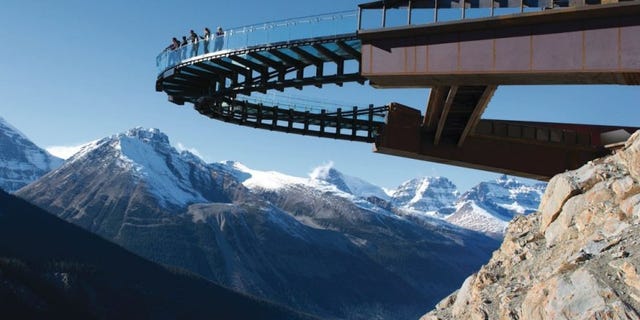 Jasper National Park, Canada
One of the newest glass-floored attractions, the Glacier Skywalk in the Canadian Rockies, doesn't open to the public until May 1. When it does, you'll definitely want to add it to your must-do list. The curved walkway extends 100 feet off the edge of a cliff, holding steady 918 feet above the Sunwapta Valley. From the observation platform, you can see out across the valley and up into the mountains of Jasper National Park.
See more spectacular views at Conde Nast Traveler
More from Conde Nast Traveler
Crazy Restaurants in Extreme Locations
Why Does Airline Food taste So Bad? The Answer Might Surprise You
Eerily Beautiful Abandoned Places